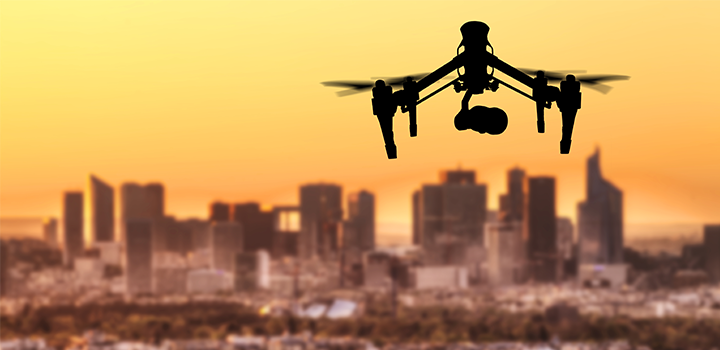 As commercial and industrial buildings become larger, taller, more multifunctional, as well as incorporate greener functionality and design, risk engineering has needed to adjust.
Technological advancements in the field are bringing to the fore some very smart and enhanced capabilities that enable bespoke insurance products to protect business premises.
Structure. This is the basis for any successful business plan. It also creates the physical environment where business takes place. The nature of how structures are constructed has changed dramatically over many decades. That is why insurance needs to be adapted and tailored to meet the unique needs of an organisation.
Building structure and the need for improved risk engineering technology
The days of simple single-storey structures are long gone. More and more architecturally complex structures are being built all around the cities of the world. With structures becoming taller and larger in size, doing physical risk surveys is no longer the most effective way to conduct risk assessments.
Green building projects have also grown in popularity in recent times. These green buildings also need a different assessment approach that considers how water, energy and different building materials are used within the building.
In South Africa, green building is encouraged with the implementation of various incentives, such as rebates or reductions in property rates, as well as energy efficiency tax savings. The incorporation of green building technologies such as solar panels and rooftop gardens may increase the risk of structural damage to the building.
Risk engineering and enhanced management is necessary to prevent potential catastrophic outcomes, such as structural damage due to fire or water. Risk engineering factors in the full spectrum of the design, construction and operational aspects of a building must incorporate contingencies and stress testing of a variety of scenarios that could happen once occupied.
What does risk engineering entail?
Simply put, risk engineering is the application of science and engineering principles to protect people, property and the environment from the destructive effects of commercial business risks with an intent focus on risk mitigation.
Risk engineering is a proactive process that addresses:
The level of hazard occurrence probability (identify, analyse, evaluate)
Foreseeable consequences should something go wrong.
Following a risk engineering survey of the business premises, an engineer will develop a risk reduction strategy and a recommended plan for how to better control, monitor and improve the identified risks profiled in the analysis.
In general, risk engineers approach a building with the following in mind:
To define the building structure and its purpose for use in context of the overall business process.
To identify potential hazards which can occur as a result of normal use. Such hazards relate to fire and fire protection systems and occupancy hazards, which can impact the supply chain and cause business interruptions.
Evaluate all possible risks associated with these identified hazards and determine the severity level of damage that could occur.
Calculate loss estimates and develop maximum loss expectancies.
Develop tailored risk reduction strategies based on preferred industry standards that can be implemented to reduce the businesses exposure to property damage and business interruption.
How does Discovery Business Insurance put today's risk engineering technology to good use?
The entire Discovery Insure model is structured around technological advancements. As technology evolves, we adapt our insurance offering so that we can bring our clients the very best cover to adequately protect their business.
Using the latest technological developments, Discovery Business Insurance has crafted an innovative approach to mitigating risk with a range of assessment solutions to suit any preference.
1. Online self-assessment survey
This easy-to-use feature can be completed online for any business that is deemed to have a low to medium risk profile. Completion of the assessment can be done at any time that is most convenient for a client.
Once done, a report detailing a business' risk results will be generated. The report will also highlight key areas where structural improvements can be made.
Any qualifying Discovery Business Insurance client who completes this self-assessment by 31 December 2019 will benefit from their basic excess of R2 500 being waived for any claims to the fire, buildings combined and office contents section of the plan.
2. Drone technology for a more advanced risk assessment
The use of drones offers risk engineers improved safety when assessing buildings with complex designs, many of which make it difficult for an engineer to physically access to conduct a survey.
Drone technology can also save engineers valuable time – drone pilots can fly the drone and collect high quality photos and video recording, and send it in real-time to the engineer to conduct the risk assessment. This means that more surveys can be conducted in a shorter period of time. It also means that the engineer can view and assess difficult-to-reach spaces at the site.
Other risk engineering technologies that can be used include thermal imaging, which is used to assess the electrical set up of a building structure and picking up faults in real-time. Smart glasses technology can be used to facilitate the collection of data in real-time, enabling the risk engineer to conduct a live analysis even if they are not physically on site.
Here's a video showcasing how the technology works…
Lower risk, improved benefits for the long-term
Our team of professionals at Discovery Business Insurance recognise the value of such technology when it comes to the continually changing business environment. This technology has built-in real-time big data collection, capable of ensuring that a client's business premises receives the most comprehensive and accurate risk assessment.
"To ensure that our clients can benefit from this kind of technology, Discovery Business Insurance partnered with drone suppliers, UDS and NTSU. Combining this innovative technology with our insurance product offering means that the best possible cover can be tailored to the needs of each business client," says Discovery Insure CEO, Anton Ossip.
"In this way, Discovery Business Insurance offers clients the ability to receive accurate, detailed information and recommendations that contribute to improving their risk profile and ultimately, avoid interruptions to their business which can be incredibly costly," he adds.
About Discovery Business Insurance:
Discovery Business Insurance understands that different businesses have different needs. That's why we give you comprehensive, yet flexible, insurance cover that is tailored to your business and considers the business risks you face in a modern, fast-paced world.
You'll get business insurance that is driven by technology and built on a shared value model to help you manage your business well. Through the Business Health Check, Discovery Business Insurance will help you understand the key risks facing your business in the areas of finance, people, operations and sales. In addition, you will get access to service providers who can help your business develop in the right direction.
To find out more, speak to your financial adviser or contact Discovery Business Insurance on 011 529 6620.