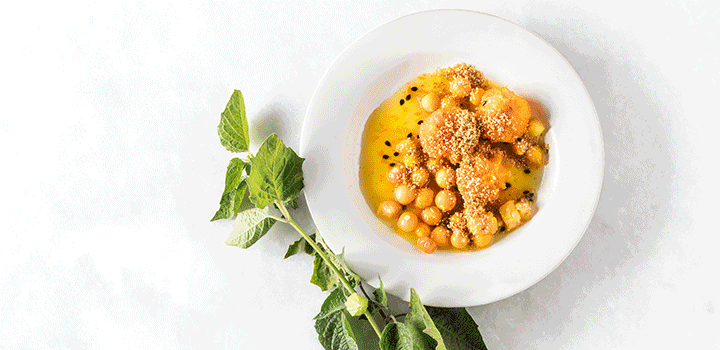 Get cooking this June with our delicious HealthyFood Studio recipes for a chance to win big at the end of July
This winter we'd like you to use our delicious HealthyFood Studio recipes to enhance your healthy cooking skills. Download your favourite recipes from our HealthyFood Studio and practice making these healthy meals.
Once you've perfected your meal, send us a photo and description of it to enter into the draw to win big. Remember to use the healthy ingredients you buy at our HealthyFood partners when cooking these meals.
Winter-proof your health the nutritional way with meals that give your body that extra boost to keep you healthy and warm during these cold months. Our Vitality Wellness dietitian, Terry Harris, suggests preparing tasty, healthy meals using food items from these HealthyFood categories:
Fruit - fresh fruit both whole and pre-cut, and dried fruit with no added sugar.
Vegetables - fresh vegetables, freshly cut soup mixes, frozen vegetables, fresh herbs, dried herbs and tinned tomatoes with no added sugar or salt.
Legumes - both canned and dried - various beans like kidney, broad, soya, haricot, sugar and butter beans. Chickpeas, lentils, dried peas and mixed legumes such as dried soup mixes.
Lean protein - fresh skinless chicken, ostrich, eggs and tofu.
Carbohydrates that are high in fibre - brown rice, oats, quinoa, barley, bulgur wheat, wholewheat pasta and wholewheat couscous.
Remember to visit the HealthyFood Studio if you're in Gauteng, and book a fun, interactive course for you and your friends to learn to cook healthy meals. Plus you can visit our HealthyFood partners, Pick n Pay and Woolworths, to get up to 25% cash back when shopping for all your HealthyFood items.
You and your partner could win one of two Masterclass experiences at the HealthyFood Studio with a celebrity chef in August. All you need to do is:
Cook up a storm from June as you practice your healthy cooking skills using HealthyFood items from either Pick n Pay or Woolworths.
In July, once you've perfected your dishes, post a photo of one of the meals you cooked on our Facebook page using the hashtag #ShopCookShare.
Make sure to include a brief description of your meal.
So grab your aprons and let the cooking begin!
Vitality incentivises healthier food choices – and gets results!
Changing what we buy when grocery shopping can be encouraged through incentives. The Vitality HealthyFood benefit shows that when members received a discount and earned Vitality points for buying healthy items, they purchased over 9% more healthy foods, 8.5% more fruits and vegetables, and just over 7% less unhealthy foods.
Read the full report in the 2017 ObeCity Index and activate the HealthyFood benefit to start being rewarded for healthy food choices!