Businesses are prone to all kinds of liabilities, from theft and fire to load shedding and road accidents – but InsureTech can protect your assets, clients, staff and revenue in a worst-case scenario. Here's how sophisticated, granular tech info is being used to reduce business risks.
In this podcast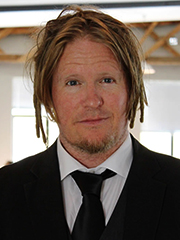 Host: Fred Roed, CEO of Heavy Chef, an entrepreneur education platform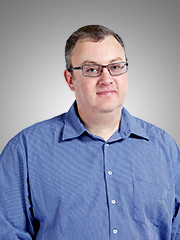 Robin Burgess – Technical Manager, Discovery Business Insurance
"Let's use an example: you start up a small restaurant, you put a lot of capital of your own in. If your business burns down and you haven't insured it, you've lost your entire investment. Whereas if you had insured it, and not only for fire, in the time that it takes to refurbish, you've got interruption cover to pay your costs, your salary, your staff – to help you get up and running again.
At Discovery Business Insure, we have a very competent risk engineering division that would go out and do a full assessment. They would use thermal imaging to see whether or not your equipment is working above temperature and could have a potential surge problem or fire risk, and just add that granular information to the client. That's where the advantage comes in.
When we reduce risks and losses, the chances of heavy increased premiums the next year is reduced. So, it's a win-win: fewer losses, fewer premium increases."
Get comprehensive, tech-enabled business insurance
Discovery Business Insurance offers you market-leading insurance cover for your business at highly competitive rates. Our unique service features offer advanced risk management, fast recovery following a claim and access to services that help you to grow your business.
Your business matters. Better businesses mean higher employment and higher economic growth, so the entire offering is based on sharing value that helps your business stay healthy. Learn more here.
All the information found on this website including content, graphics and images, is for education and information only. Discovery Business Insurance publishes this content to help empower business owners and entrepreneurs by promoting a better understanding of running a modern-day business. The views expressed by all of the contributing guests are their independent opinions. These views do not necessarily constitute the views of Discovery Business Insurance. For any financial advice, please contact a financial adviser. Discovery Insure Ltd is an authorised financial services provider. Registration number 2009/011882/06.