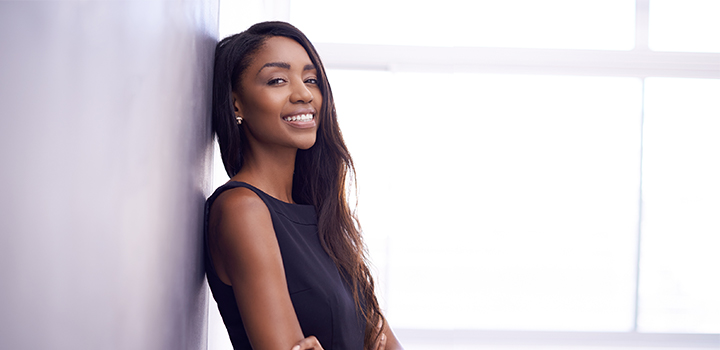 What if we told you that life insurance benefits could be customisable to better suit your long-term protection needs? With a Purple Life Plan from Discovery, even more protective cover using a full range of benefits can be – and well into your retirement years too.
A Purple Life Plan is exclusively available to select clients with R10 million cover or or more. This prestigious Life Plan, provides comprehensive local and global protection that includes a number of distinctive features, ensuring that your modern needs are met through a bespoke benefit offering.
Life's pretty rewarding when it's coloured purple
As a Discovery Purple Life Plan client you have access to Vitality Purple, which provides you with a 24-hour personal consultant, catering to all your Discovery-related needs. Vitality Purple is Discovery's exclusive health and wellness programme that provides you with the richest benefits and rewards for leading a healthy, active lifestyle.
And, of course, on your Purple Life Plan you are able to receive upfront premium discounts, PayBacks and Cash Conversions, which give you valuable financial benefits throughout your policy term by managing your health and wellness.
"We firmly believe that a holistic approach to living well holds the best kind of value for any person," says Discovery certified financial adviser, Adam Helper.
"We know that by providing a life insurance product with an integrated overall wellness approach, we can better encourage our clients to lead healthier lives for longer and manage their financial portfolios in much more beneficial ways," he says.
"Policyholders of Life Plans experience these benefits upfront through highly competitive premiums when they make this all important purchase. Better still, these benefits continue throughout their policy term, in the form of discounts, PayBacks and lump sum cash payouts when they're ready to settle into retirement".
"The benefits won't simply end come the day you decide to retire. This is where having a Purple Life Plan gets even better," adds Helper. "Now with the Legacy Fund Benefit, even more value can be unlocked during retirement."
Enhancing your golden years with the Discovery Legacy Fund
After retirement, policyholders have an opportunity to gain even more from their cover with the Legacy Fund. Why is this needed? When your clients pass away, any money, property and belongings that they leave behind to their family will form part of their estate. Their estate is taxable through an estate duty of up to 25%, which becomes payable on the last person to die between spouses, if their spouse is to inherit the estate.
The Discovery Life Legacy Fund uses policyholder-generated health and wellness surplus to provide the principal life assured on a Purple Life Plan with additional non-accelerated life cover at retirement* at no additional cost and free of medical underwriting. This cover will assist their beneficiaries in covering part or all of the estate duty on the policyholder's death, therefore protecting the legacy left to beneficiaries.
"That's why Discovery's Shared-value Insurance model fits in so well as a flexible structure that can adapt plans to better suit people's needs in the most relevant ways. This flexibility is a means to encourage positive actions. When we live well on a consistent basis, we enhance the quality of our lives. Our life plans encourage this through a range of value-adds and incentivised rewarding benefits," says Helper.
"It makes sense to purchase life insurance with a view of protecting yourself for the long term. There may very well be times down the line when you really need this kind of cover. Having it in place ensures that you have adequate support when it's most necessary," he adds.
How to qualify for this benefit?
"The Legacy Fund becomes available after the age of 65* and is a fantastic way for policyholders to further boost their level of cover during their retirement years," says Helper.
"As a Purple Life Plan policyholder, it's well worth making the effort to live your life in the healthiest ways possible in order to unlock the maximum value of your Legacy Fund before retirement at the age of 65," he says. "That way you can ensure that you have one of the most comprehensive whole-of-life protective cover plans available to you during the years you may need it the most."
* The later of age 65 or 10 years after benefit inception.
Discovery Vitality (Pty) Ltd is an authorised financial services provider. Registration number: 1999/007736/07. Limits, terms and conditions apply.
Discovery Life Limited. Registration number 1966/003901/06, is a registered long-term insurer, and an authorised financial services and registered credit provider, NCR Reg No. NCRCP3555 No liability will be accepted for the effect of any future legislative or regulatory changes. Product rules, terms and conditions apply.
Get a life insurance quote today!
Discovery offers you and your family flexible personal financial protection at a cost-effective premium and we reward you for living a healthy life and managing your finances.