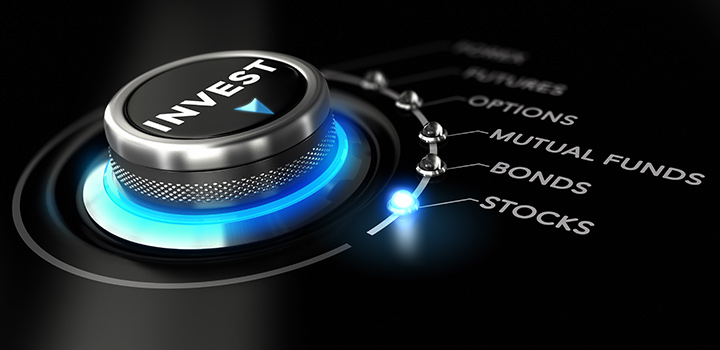 While each person will have their own risk profile and financial needs, there is one factor that is commonly required for a successful investment strategy: diversification.
Using this investment tool means that you invest in different types of assets to spread your risk. It is important to remember that there are several different ways to achieve diversification within a portfolio. You may choose to use some or all of them:
Within an asset class: You may choose to invest only in one asset class, for example, in equities, but then you could diversify within that asset class, for example, by investing in different types of stocks. So, you could invest in cyclical stocks, such as mining companies (which are closely correlated with the performance of the economy) and at the same time you could invest in defensive stocks, such as grocery retailers (which show constant performance, regardless of the general economy).
Across asset classes: In this scenario, you would invest in equity, bonds, property and cash. So, even if the market (equities) is underperforming, your portfolio may be seeing growth in another asset class, such as property. This ensures that your capital is protected against losses, and increases the potential for capital growth.
Across geographies: Countries have different economic profiles. For example, developed markets would include the UK and Europe, while emerging economies include South Africa and Brazil. If you invest across different geographies, these different types of economies are likely to provide you with different performance returns.
Different currencies: Investing in different countries can spread your risk, but it does not automatically mean that you have successfully hedged against currency risk. When you invest in different currencies, your investment earns returns in different currencies. For example, you may be invested locally in rands and you may also have offshore investments in dollars. This means when the rand is not doing so well, your portfolio will still be showing positive performance in dollar returns through your offshore investment.
The biggest benefit of diversification is that it helps you to avoid making decisions based on emotional bias, allowing you to build a balanced portfolio that can give you stable returns over the long term. A qualified financial adviser will be able to offer you expert advice so that you are able to build an investment portfolio to successfully meet your financial goals.
This article should not be taken as financial advice and is meant for information purposes only.
Discovery Life Investment Services Pty (Ltd), branded as Discovery Invest, is an authorised financial services provider. Registration number 2007/005969/07.
Want to learn more about investing?
Find out about wealth creation and retirement planning