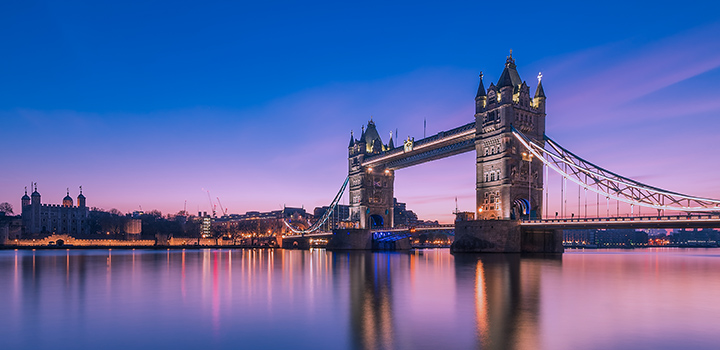 Uncertainty and market volatility have led to renewed interest among local investors seeking to take their money abroad. Discovery Invest's Head of Research and Development, Craig Sher, cautions against trying to time the market, but says that investing globally is an important part of wealth accumulation. He's convinced that Discovery's enhanced global offering will win investors over for a range of compelling reasons.
South Africans' obsession with currency volatility is often viewed as the key reason for investing globally, but there are other important benefits, says Craig Sher, Head of Research and Development at Discovery Invest. "Adequate offshore exposure should be a part of any balanced investment strategy because it reduces risk through geographical and currency diversification."
Gaining access to exciting new opportunities
In addition, international markets offer an expanded universe of investment opportunity. The JSE accounts for less than 1% of the global equity market, and its concentration risk further curbs exposure, giving local investors little access to a range of industries.
Consider, for example, well-performing sectors like technology (which makes up 20% of the S&P 500); utilities (which outperformed the S&P 500 by 10% over the year); vehicle manufacturing (Tesla was up 170% over one year); as well as healthcare and renewable energy, which are sectors primed for growth.
Obstacles to investing globally effectively
While some South Africans already have money abroad, often, it is not well-structured.
Successful global investing requires asking questions like: 'How do I structure my wealth optimally from a tax perspective? What happens to my investments if I die? How can I best use my assets to educate my children or retire? And what's the simplest and safest way to go about all this?'
These questions helped design Discovery Invest's latest offering. The Discovery Global Endowment is a competitive medium- to long-term investment solution that's been structured for tax efficiency. It also has a multi-contract structure – which means greater investment liquidity – and its estate planning benefits include multiple owners and beneficiaries, which allows for the stress-free transfer of investments.
"It also employs user-friendly, state-of-the-art digital onboarding and an offshore trust offering at discounts of around 90% to normal market costs," says Sher.
Discovery's unique entry-point currency discount
While tax structuring, estate planning and liquidity are important to consider, the 'stand-out' benefit of Discovery's enhanced global solution is its world-first exchange-rate enhancer, which provides an upfront discount to the exchange rate when investing.
This means investors can enter the global market at a significantly better exchange rate than the market rate at any given time, whether investing in US dollars, British pounds or euros. Over a period of 10 years, the benefit from the exchange-rate enhancer has been found to exceed all admin fees paid, which makes the Discovery Global Endowment one of the most cost-effective global endowments on the market.
Partnering with global powerhouses in investing
Another selling point for Discovery is their association with world-leading investment managers. "The Discovery Global Endowment offers investors a diversified basket of investment choices, including a set of portfolios in association with BlackRock, and a set of share portfolios in association with Goldman Sachs Asset Management," says Sher.
With around 13 000 investment professionals, and assets under management of almost $7 trillion, BlackRock manages money for some of the biggest institutions across the world. Goldman Sachs has almost $2 trillion in assets under management in 38 countries around the world.
"These asset managers have a wealth of insight and decades of experience. Being able to bring this kind of expertise to retail investors in South Africa is something Discovery is proud to be part of. In addition, a wide range of investment options (both active and passive) is available for investors who want to structure their portfolios themselves."
Sher concludes, "Entering the global market can be done gradually, but it's important to start. By reducing many of the obstacles to investing abroad, and offering a best-of-breed platform, compelling innovations and access to the world's top asset managers – Discovery is making global investment opportunities more appealing than ever."
This article first appeared on Fin24.
Disclaimer: Discovery Life International, the Guernsey branch of Discovery Life Limited (South Africa), licensed by the Guernsey Financial Services Commission under the Insurance Business (Bailiwick of Guernsey) Law 2002, to carry on long-term insurance business. Discovery Life Limited is a registered long term insurer and authorised financial services provider. Registration number 1966/003901/06. Discovery Life Investment Services Pty (Ltd): Registration number 2007/005969/07, is an authorised financial services provider. The views and opinions expressed in this article are for information purposes only and should not be seen as advice as defined in the Financial Advisory and Intermediary Services Act. Discovery shall not be liable for any actions taken by any person based on the correctness of this information. For full details on the products, benefits and any conditions, please refer to the relevant fact file. For tailored financial advice, please contact your financial adviser.