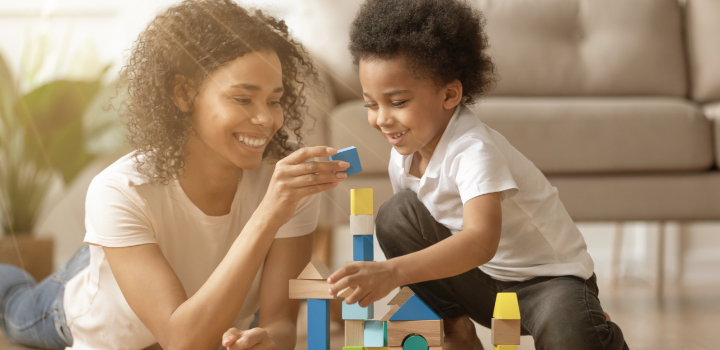 As a parent, encouraging children to have career goals and dreams in their lives is an important part of raising them. How can you ensure that their educational futures are protected?
As much as we'd all like to see intended plans for our lives achieve the results we set out to accomplish, sometimes 'rocks in the road trip us up'. Unexpected circumstances or events can happen at any point in time, affecting any one of us. Whether it be an illness, the development of a disability, the loss of a loved one or even the inability to work, such events can have a powerful influence on impacting any 'best-laid plans'.
As adults, this is a life lesson we've all learned through experience. As parents, you'll know that your children will come to learn this in their lives too as they grow up. Yet, as parents you may also know that there are ways to protect against the negative impact that can happen as a result of a life-changing event. One way to ensure that education doesn't fall short due to unexpected interruptions is to consider protective risk cover.
"Discovery Life's Global Education Protector ensures that no matter the risk a family with children may experience, the actual costs of their education can be covered," says Head of Technical Marketing and Distribution at Discovery Life Andrew Mc Currie.
"Cover is available from the time a child is old enough to attend crèche, right through to the point whereby tertiary education courses are completed," he adds.
"To date, we currently have nearly 38 000 children who are covered through the Global Education Protection benefit on individual plans. As of now, across individual and Group Risk policies, a total of 1 611 children are already benefitting from financial support for their education."
"During 2019 alone, we paid out around R40 million through this benefit."
Tailoring your plan for the benefit of future generations
Parents have the option of tailoring their education protection cover when considering their own personal circumstances and needs against the potential risks that can happen.
"Parents can opt to put in place protective cover for specific risks, such as disability, severe illness and death grouped together, or individually," says Mc Currie.
"They can also opt to ensure that cover also applies to a spouse. So, should an unfortunate event – like a severe illness – affect a spouse, education cover can still be claimed against."
"Vitality programme members also automatically qualify for the University Funder Benefit, which makes up to 100% tertiary education fees available on the Private Global Education Protector plan option. If parents opt for the Core Global Protector plan option, up to 50% can be paid out to fund tertiary education fees," he explains further.
"These payouts are available for costs that apply to both local and international education institutions."
"We've also factored in ways that the achievements of children can be rewarded. So, if a child achieves a bursary, even if a claim is made, a Bursary CashBack benefit is in place as a way of providing a monetary payout as a reward," Mc Currie adds.
"There is also a Discretionary Lump-sum Benefit that provides a payout that can help support families to be able to afford things like school uniforms, textbooks, stationary, laptops or iPads, tutoring or extra lesson fees, planned school trips and excursions and even organised school transport."
A protective benefit that's also rewarding
These days, providing a good education for our country's future generations can be costly. For many people, educational costs can be challenging to manage financially.
"Discovery Life is well aware of how difficult it can be to manage the financial costs of giving children a good education. Through the Vitality programme, we encourage clients to be proactive about managing their health and wellness throughout their lives. In so doing, people can lead much happier and more productive lives."
"If a client who has this benefit on their plan does manage their health well – and even if a life-changing event does not take place during the time their plan is active, we view this as a positive achievement. Therefore, through the University Funder Benefit, we will reward them with up to 100% funding of up to three years of their child's tertiary education fees."
"Once a policy is taken out, a policyholder automatically qualifies for up to 10% funding for tertiary education costs. Each year that a policyholder remains an active Vitality member, this percentage is increased in relation to their status. The better a person manages their overall health and wellness, the higher their Vitality status and the closer they can get to earning up to 100% funding towards tertiary education fees. We project that R2.3 billion in tertiary education costs will be funded during the next 21 years through the University Funder Benefit."
"So, while we offer protective cover for the duration of a child's life, we also ensure that financial support can be catered for through our incentivised rewards programme. In this way, the dreams and goals of future generations stand the best chance of being realised with the use of protective risk cover," he concludes.
This article does not constitute financial advice. Discovery Life limited. Registration number 1966/003901/06, is a registered long-term insurer, and an authorised financial services and registered credit provider, ncr reg no. Ncrcp3555 no liability will be accepted for the effect of any future legislative or regulatory changes. Product rules, terms and conditions apply.