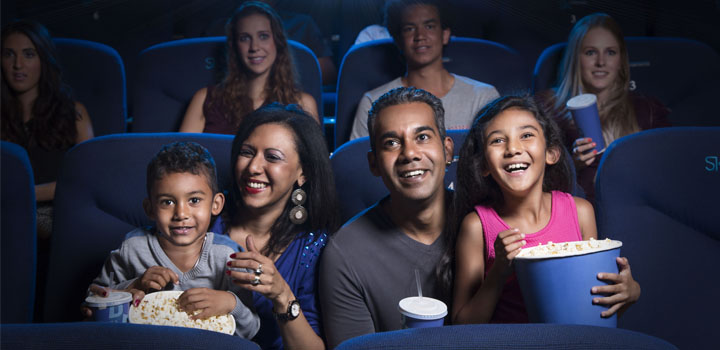 If you're doing Oscar nominated movies, we suggest doing them right with Vitality and Ster-Kinekor.
You can watch the latest Oscar nominated movies at any Ster-Kinekor 2D, 3D, IMAX and Nouveau theatre. Nouveau is the world's only dedicated "art cinema", screening independent, alternative and art cinema.
Experience the latest movies for half price when you activate your Vitality Ster-Kinekor movie benefit. Vitality kids between 2 and 18 years old can watch movies for free at selected cinemas before 7pm, if they complete an online Kids Vitality Health Review.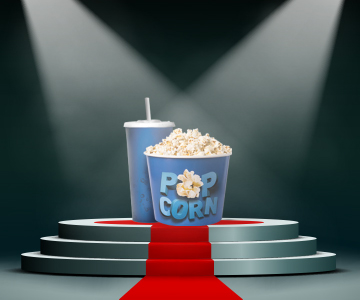 Win, this March when you watch the latest movies using your Vitality Ster-Kinekor movie benefit!
Watch any three Oscar nominated movies in March and you could win one of ten sets of vouchers each consisting of four popcorn and drink vouchers. You can use your vouchers the next time you go to the movies.
The 2018 Academy Awards were held on 4 March. Watch these Oscar nominated blockbusters and see why some of them received 13 Academy Award nominations.
Movie
Synopsis
Watch trailer
The shape of water
Elisa is a mute, isolated woman who works as a cleaning lady in a hidden, high-security government laboratory in 1962 Baltimore. Her life changes forever when she discovers the lab's classified secret -- a mysterious, scaled creature from South America that lives in a water tank. As Elisa develops a unique bond with her new friend, she soon learns that its fate and very survival lies in the hands of a hostile government agent and a marine biologist
Victoria & Abdul
Abdul Karim arrives from India to participate in Queen Victoria's golden jubilee. The young clerk is surprised to find favor with the queen herself. As Victoria questions the constrictions of her long-held position, the two forge an unlikely and devoted alliance that her household and inner circle try to destroy. As their friendship deepens, the queen begins to see a changing world through new eyes, joyfully reclaiming her humanity
The Greatest showman
Inspired by the imagination of P. T. Barnum, The Greatest Showman is an original musical that celebrates the birth of show business & tells of a visionary who rose from nothing to create a spectacle that became a worldwide sensation.
Molly's game
The true story of Molly Bloom, a beautiful, young, Olympic-class skier who ran the world's most exclusive high-stakes poker game for a decade before being arrested in the middle of the night by 17 FBI agents wielding automatic weapons. Her players included Hollywood royalty, sports stars, business titans and finally, unbeknown to her, the Russian mob. Her only ally was her criminal defense lawyer Charlie Jaffey, who learned there was much more to Molly than the tabloids led people to believe.
>
Wonder
Based on the New York Times bestseller, WONDER tells the incredibly inspiring and heartwarming story of August Pullman, a boy with facial differences who enters fifth grade, attending a mainstream elementary school for the first time.
The Post
The Post is an upcoming historical drama film directed and co-produced by Steven Spielberg from a script written by Liz Hannah and Josh Singer and starring Tom Hanks and Meryl Streep. The film tells about brave journalists from The New York Times and The Washington Post, who declassified the documents of the Pentagon Papers about the Vietnam War.
Darkest hour
A thrilling and inspiring true story begins at the precipice of World War II as, within days of becoming Prime Minister of Great Britain, Winston Churchill (Academy Award nominee Gary Oldman) must face one of his most turbulent and defining trials: exploring a negotiated peace treaty with Nazi Germany, or standing firm to fight for the ideals, liberty and freedom of a nation. As the unstoppable Nazi forces roll across Western Europe and the threat of invasion is imminent, and with an unprepared public, a skeptical King, and his own party plotting against him, Churchill must withstand his darkest hour, rally a nation, and attempt to change the course of world history.
The Disaster artist
Aspiring filmmaker Tommy Wiseau and best friend Greg Sestero move to Los Angeles to achieve Hollywood stardom. Financed with his own money, Wiseau writes, directs and stars in "The Room," a critically maligned movie that becomes a cult classic.
All the money in the world
ALL THE MONEY IN THE WORLD follows the kidnapping of 16-year-old John Paul Getty III (Charlie Plummer) and the desperate attempt by his devoted mother Gail (Michelle Williams) to convince his billionaire grandfather (Christopher Plummer) to pay the ransom. When Getty Sr. refuses, Gail attempts to sway him as her son's captors become increasingly volatile and brutal. With her son's life in the balance, Gail and Getty's advisor (Mark Wahlberg) become unlikely allies in the race against time that ultimately reveals the true and lasting value of love over money.
I, Tonya
Competitive ice skater Tonya Harding rises amongst the ranks at the U.S. Figure Skating Championships, but her future in the activity is thrown into doubt when her ex-husband intervenes.
Three Billboards Outside Ebbing Missouri
After months have passed without a culprit in her daughter's murder case, Mildred Hayes makes a bold move, painting three signs leading into her town with a controversial message directed at William Willoughby, the town's revered chief of police. When his second-in-command, Officer Dixon -- an immature mother' boy with a penchant for violence -- gets involved, the battle is only exacerbated.
Loving Vincent
Loving Vincent is a 2017 animated biographical drama film about the life of painter Vincent van Gogh, and in particular, the circumstances of his death. It is the first fully painted animated feature film.
Call me by your name
It's the summer of 1983, and precocious 17-year-old Elio Perlman is spending the days with his family at their 17th-century villa in Lombardy, Italy. He soon meets Oliver, a handsome doctoral student who's working as an intern for Elio's father. Amid the sun-drenched splendor of their surroundings, Elio and Oliver discover the heady beauty of awakening desire over the course of a summer that will alter their lives forever.
Check out these movie trailers to see what's on circuit, there's something for everyone.
Activate your Ster-Kinekor movie benefit today.