Stay healthy and get DOUBLE your HealthyCare rewards from Clicks and Dis-Chem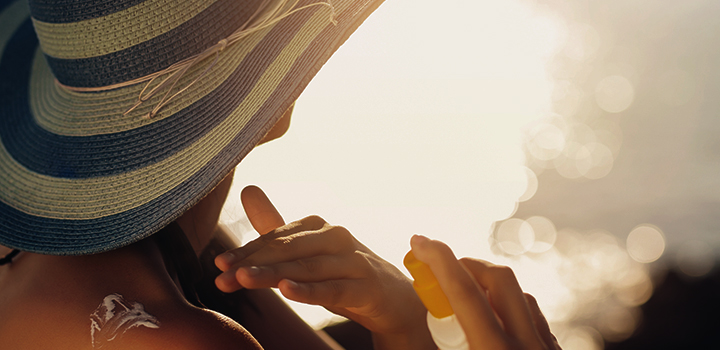 Get rewarded on your everyday personal and family care shopping during this stay at home period.
Vitality's key principles have never been more relevant: take preventive measures, like washing your hands and maintaining social distancing.
Here's how we have made it easier and more rewarding for you to buy HealthyCare items.
As a Discovery Vitality member with an active HealthyCare benefit, you will get double your regular rewards on HealthyCare items at Clicks or Dis-Chem, which means that Discovery Bank clients will be able to get up to 75% back on their everyday personal and family care items during this stay at home period. Only the Vitality Health HealthyCare cash back will be doubled and not the Vitality Money HealthyCare rewards. Learn more about Discovery Bank.
Keep a look out for the Vitality HealthyCare indicator to identify Vitality approved HealthyCare items. Plus, find them in our Clicks and Dis-Chem HealthyCare catalogue.
Health Banking saves you time and keeps you safe
Health Banking from Discovery Bank allows you to instantly settle medical co-payments at pharmacies like Clicks and Dis-Chem, hospitals and medical service providers. This lets you skip the queues and makes your visit as quick as possible.
You can link your Discovery Health Medical Scheme membership to your Discovery Bank debit or credit card. Now, you don't have to pay at the counter or touch any card machines. Simply get your medicine or treatment and we'll take care of the rest.
How it works
Set up Health Banking using the Discovery Bank app.
Choose a payment limit for the Discovery Bank card of your choice.
After you get your medicine or treatment, we will debit your card and send you an instant notification confirming settlement of the co-payment.
Don't forget that you can use Health Banking to settle co-payments on deliveries too.
How to get Health Banking
You can set up Health Banking if you're a primary Discovery Bank accountholder and a Discovery Health Medical Scheme member over the age of 18. Health Banking also offers flexibility for the whole family because it can instantly settle co-payments for all members on the same health plan. Co-payments for all members on the same policy will be deducted against the linked Discovery Bank card.
Stay home. Stay happy. Stay rewarded. #Vitality@Home