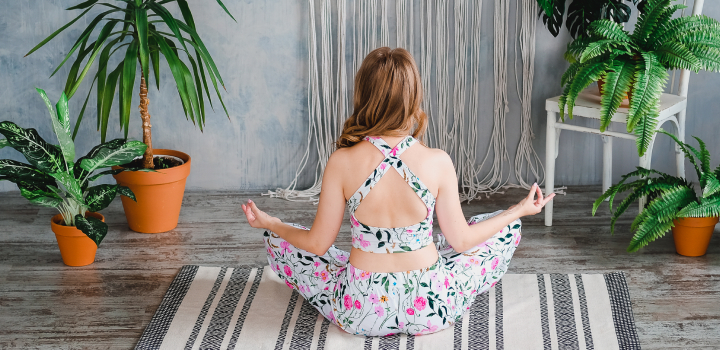 We know that sleep is vital for good health but making sure you get enough sleep and rest for your busy mind is not always easy, especially right now. That's why Discovery Vitality now rewards you for taking care of your mental wellbeing.
A recent Harvard Business Review study involving more than 1 500 people in 46 countries found that 85% of participants were concerned about their wellbeing - with a major concern being sleep.
If 2020 taught us anything, it's that taking care of our mental wellbeing is as important as our physical health. Which is why Discovery Vitality has launched new enhancements to our mental wellbeing programme to reward you for sleeping better and meditating more.
Get rewarded for taking care of your mental wellbeing
As a Vitality member, you can earn 500 Vitality points for completing vital mental wellbeing assessments. You can complete these assessments twice a year and earn 1 000 points in total.
This curated set of holistic mental wellbeing assessments will help you gain a better understanding of your overall state of mind. They are based on six key areas that influence your mental wellbeing: resilience, depression, anxiety, wellbeing, drinking and sleep.
Want to earn 500 Vitality points just for being proactive and knowing your mental wellbeing?
Improve your mental wellbeing
You can now also get rewarded with Discovery Miles for achieving your mental wellbeing goals on Vitality Active Rewards. Your two mental wellbeing goals are:
Get 7+ hours of sleep 4 nights a week
Complete 10 mindfulness sessions 3 times a week
If you sleep for more than seven hours every night, four times a week, you will earn 10 Discovery Miles. Earn another 10 Discovery Miles for completing 10 minutes of meditation three times a week.
You can track your sleep and mindful sessions with a Vitality-approved mental wellbeing app or fitness device and get rewarded with Discovery Miles and better wellbeing.
Maintain your mental wellbeing with Vitality at Home
Once you've gained a better understanding of your mental wellbeing, you can take proactive steps to take care of it. If you know, for example, that you could do with more sleep, eat healthier food or need to exercise more, you can find excellent resources on the Vitality at Home page.
You can also find wonderful videos and podcasts with a host of experts of the Vitality Mental-Wellbeing Channel.
How to access your mental wellbeing goal
You can access your mental wellbeing goals under Vitality Active Rewards on your Vitality profile in the Discovery app. Members need to activate Vitality Active Rewards to access these and other health goals.
Why is good sleep key to good health?
"Healthy sleep patterns are a fundamental part of living a healthy lifestyle. They are as important to your health as good nutrition, regular exercise and other healthy habits," says Dr Mosima Mabunda, Head of Vitality Wellness.
While we know coffee helps us manage poor sleep in the short term, poor sleep is defined as a poor quality and quantity of sleep that, while serious, is not linked to a medical disorder.
Why sleep quantity and quality matter
"Sleep quality refers to how well you sleep. The National Sleep Foundation says that for adults this means falling asleep within 30 minutes or less, sleeping soundly through the night, waking up no more than once each night and staying awake for 20 minutes or less. Overall, good sleep quality means being asleep at least 85% of the time that you are in bed," says Dr Mabunda.
How much sleep should you be getting every night? "About 7 to 9 hours for adults, 8 to 10 hours for teens and between 9 and 16 hours for younger children, with babies needing the most sleep," she adds.
"Most bodily systems are impacted by poor or inadequate sleep. Good sleep is a buffer against common infections and illnesses, against chronic illnesses, general stressors and mood disorders," Dr Mabunda says.
What is good sleep hygiene?
What's the best way to make sure we get a good night's sleep? "Practise good sleep hygiene, which is a range of healthy sleep habits that promote both better sleep quality and duration," Dr Mabunda says.
Good sleep hygiene habits are the result of paying attention to your behaviours, your sleep environment, your nutrition and physical activity. First, remember to investigate any symptoms you're concerned could be affecting your sleep to diagnose and treat any underlying medical or psychological problems that you may have.
A sleep app is a good way of measuring how much sleep you are getting.
How mindfulness and sleep are linked
Meditation is one of the aspects of mindfulness that contributes to mental wellbeing, and better sleep.
"Mindfulness is a form of meditation where you focus on what you are experiencing in the present moment, while calmly acknowledging and accepting your thoughts and feelings without judgement," she explains.
"Being mindful can help you direct your attention away from negative or random and unnecessary thoughts that can be draining. It can also help you engage with and appreciate the world around you. So, if you're looking for ways to deal with stress, anxiety and the symptoms of depression, practising mindfulness is a good start," she adds.
Get healthy. Get mindful. Get rewarded.