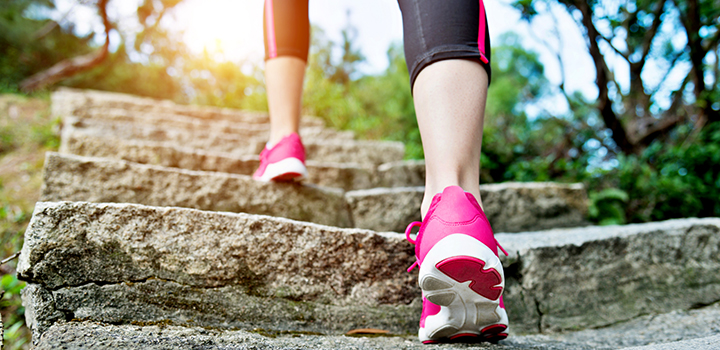 Discovery Vitality is a proud partner of this year's Four Seasons Hotel, The Westcliff Run for Hope event – an annual charity run held in commemoration of Canadian cancer activist Terry Fox.
Around the world, Four Seasons Hotels and Resorts host a yearly Terry Fox Run to raise awareness and funds for cancer research. The origin of the run has a poignant story.
In 1980, Canadian athlete and cancer research activist Terry Fox lost his leg to cancer. But that didn't stop him from embarking on what he called the Marathon of Hope, his attempt to run across the length of Canada. Unfortunately, Terry was hospitalised and couldn't finish, but his story inspired Four Seasons founder Isadore Sharpe to hold an annual run in Terry's name. Sharpe himself had lost his son to cancer is 1979. Today, the Terry Fox Run takes place in over 60 countries and is the world's biggest one-day fundraiser for cancer research, with millions of people taking part.
Four Seasons Hotel, The Westcliff hosts the South African leg of the event, Run for Hope. In 2016, 2017 and 2018, the event raised R65 000, R95 000 and R225 000 respectively. For the fourth annual run, all proceeds will go to the Childhood Cancer Foundation of South Africa (CHOC) and Kids Kicking Cancer.
CHOC offers comprehensive, countrywide support for children with cancer and other life-threatening blood disorders. CHOC offers practical and psychosocial support for families of children with cancer, such as counselling, free accommodation, transport, food parcels and support groups for parents.
The Run for Hope event will start and end at Hope School in Westcliff on 8 September 2019. Children, adults and pets can participate in two race categories per age group, a 5 km and 7.8 km event.
Not only will participants make a huge difference in the lives of the children of CHOC and kids kicking cancer, they will also get to enjoy gourmet food after the race and have a chance to win amazing prizes.
Plus, it's a good way for Vitality members to earn 300 Vitality points and get rewarded, so dust off your running shoes and charge up your fitness device. Sign up to Run for Hope today.
Get up to 75% cash back on your Vitality-linked heart rate fitness device
Achieve your monthly Vitality Active Rewards goals to get cash back on a brand new fitness device. Activate Device Booster and get up to 75% total cash back on your qualifying heart rate fitness device purchased from your preferred HealthyGear partner: Sportsmans Warehouse or Totalsports.