Vehicle Warranty car servicing and maintenance discount
If you are a Discovery Insure client and choose to add the Discovery Insure Vehicle Warranty and Vitality Drive onto your plan, you could get up to 50% off your servicing or maintenance costs, depending on your Vitality Drive status. The discount would be limited to R5 000 spend.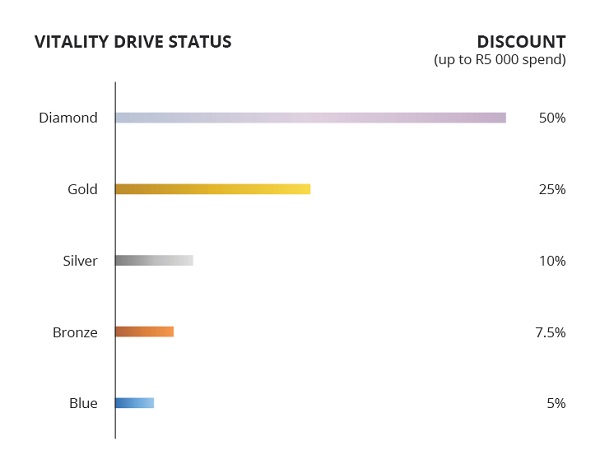 PLUS you can double your discount up 100% based on your Vitality Drive status, for any servicing or maintenance costs at any Motus Network or Bosch dealership. This doubling of your discount at these selected dealerships is also limited to R5 000 spend.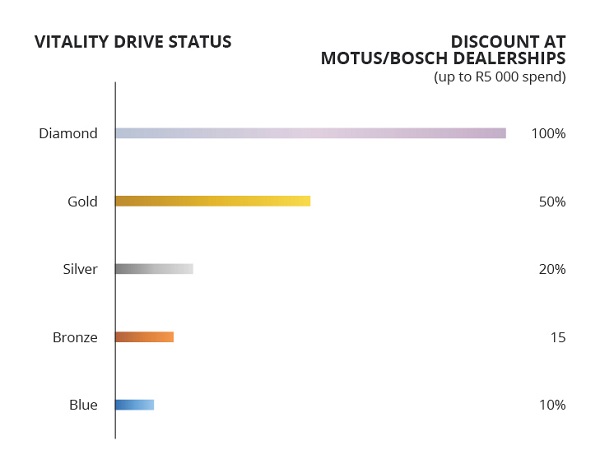 The vehicle must be insured with Discovery Insure, be covered under the Vehicle Warranty benefit and Vitality Drive must be active at the time of the service, for you to qualify for the discount. All you need to do is book at one of the Motus or Bosch dealerships and provide your ID/passport number, vehicle registration /Vitality Drive card number.
In addition, you also qualify for the existing up to 20% off servicing costs at Bosch dealerships for any spend exceeding the R5 000 limit.
You can go to any MIWA dealer to complete your service and receive your up to 50% discount; and if you go to a Bosch/Motus dealership in our network your discount doubles to up to 100%.