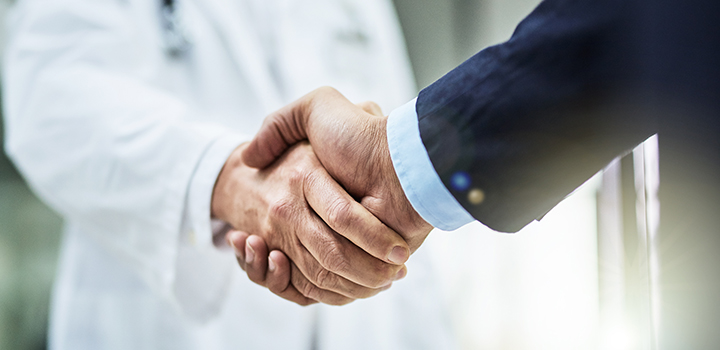 Paediatric oncologist, Dr Tanya Schickerling, works to raise awareness of childhood cancers, to encourage earlier diagnosis and treatment.
Having spent the first part of her career treating patients and teaching medical students at Charlotte Maxeke Johannesburg Academic Hospital, Dr Schickerling's passions now centre on building awareness of the high incidence of childhood cancers and providing patient-centric care.
"I grew up in a medical family. My dad is a doctor, and since I was a little girl I had my heart set on this career," she says.
"What most drew me to paediatric oncology was this: every patient is a puzzle. Working in a super-specialised field like paediatric oncology, and in a state hospital, exposed me to a large variety of patients from all over Africa. This allowed for exposure to rare presentations and diagnoses and I was constantly reading around my patients trying to fit all pieces of the puzzle together to make my diagnoses. There have been some cases that have particularly stood out - cases where fitting the symptoms together to form a single diagnosis has required persistent research and several article reviews."
Clearing misrepresentations of the oncology field is one of the things that motivated her to choose paediatric oncology as her line of work. "When people hear of a child's cancer diagnosis they assume the worst. But, children are deeply resilient with an 80% cancer cure rate in children in first world countries and a 50% cure rate in South Africa," says Dr Schickerling.
"To work in this field, you need to love children, you need to be patient and to show empathy. You need to put a lot of time and effort in. You need to have discipline and determination to get the right diagnosis of the stage of cancer."
Dr Schickerling has studied stem cell transplants in children with high-risk malignancies in South Africa, including delivering a paper titled "The Necessity for a Paediatric Transplant Programme in a Developing Country" to the 48th Congress of International Society of Paediatric Oncology in Dublin, Ireland in 2016.
With very high levels of inequality, haemopoeitic stem cell transplant (HSCT) programmes have not been prioritised in South Africa. In preparation for the opening of a custom-built cellular therapies unit at the Nelson Mandela Children's Hospital in Johannesburg, Dr Schickerling carried out an audit of past practices.
The conclusions of the study were that limited resources and expertise have resulted in poor access to this life-saving and achievable treatment option and that implementation of a dedicated HSCT programme would increase access for children with high risk malignancies, both in Johannesburg and country-wide.
Besides Academic Medicine, Dr Schickerling is also actively involved in growing awareness of childhood cancer and is currently working on a campaign with the Childhood Cancer Foundation South Africa (CHOC), pitched at getting GPs to diagnose correctly and make timeous referrals to oncologist specialists.
"The incidence of childhood malignancies is increasing rapidly and we need GPs to know that there is a higher chance of children having a malignancy than they anticipate. The SA Children's Cancer Study Group choc.org.za/cancer-facts has developed a mnemonics chart of childhood cancer warning signs and we need doctors to familiarise themselves with this," Dr Schickerling says.
Discovery Foundation Sub-Specialty Award
The biggest challenge is raising awareness about the prevalence of childhood cancer because patients need to be referred by GPs before oncologists are able to provide the appropriate treatment. Early and correct diagnoses are crucial in this regard.
Dr Schickerling was awarded a Discovery Foundation Sub-Specialty Award in 2015 – to the value of R1.3 million over two years. This funded her post at Charlotte Maxeke Academic Hospital. It was a productive period for her, which saw her investigate and publish papers on neo-natal tumours, high-risk malignancies and bilateral carcinomas just to name a few.
She has just opened the first oncology practice in Johannesburg's southern suburbs. Looking to the future, Dr Schickerling says she still enjoys teaching, something she misses about her work in the public health sector, and something she has been able to continue in her training of nurses and other staff at her new private practice. She will also continue her work with organisations like CHOC and of course treating the patients she is so passionate about.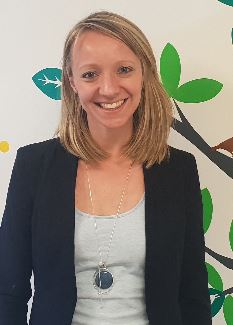 Dr Tanya Schickerling