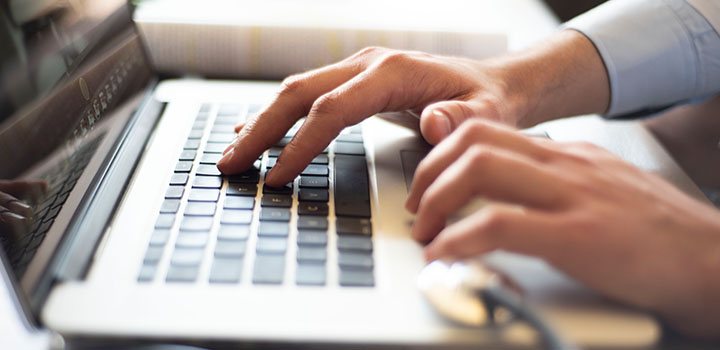 From bio-sensing technologies to genomic breakthroughs and other pioneering medical technologies, digital innovations are improving both patient care and the practice of medicine as a whole. How should doctors retain digital fluency and technological relevance to provide patients with cutting-edge, value-based healthcare?
Mounting challenges face today's healthcare professionals. The cost of delivering quality, universal healthcare is fast-becoming unsustainable in many countries - South Africa, no exception. The staggering global explosion in non-communicable diseases has paralleled longer life expectancies in older populations. Both require multi-faceted, expensive care. Medical human resources fall short of meeting growing patient demand. And, in many medical specialities, the volume and complexity of diagnostic imaging and data increase at a pace faster than the availability of human expertise to interpret these, or to keep up with the skills required to do so. And still, doctors are tasked with working in a cost-effective, sustainable way to curb both disease and inefficiencies in health systems, while uplifting the quality of patient care.
A 2017 PwC report argues that, 'With more than three billion people worldwide connected to the internet, harnessing the power of digital connectivity will be key to solving healthcare access challenges.' AI systems embedded in cutting-edge digital technologies, capable of cognition and deep learning, have given medical professionals a treasure trove of energising tools. At the same time, they have empowered patients through unprecedented access to personalised medical information and targeted treatment options.
Digital healthcare's investment potential remains potent. Forbes reports that $3.5 billion was invested into 188 digital health companies in the first half of 2017. According to the US technology market intelligence company Mercom Capital Group, between 2010 and (Q1) 2017, VC funding in the global healthcare tech sector surpassed $20 billion - with no signs of slowing. Those companies that succeed in this domain are bringing disruptive models to the fore - models that put patients at the centre of healthcare.
Better diagnostics through advanced technologies
AI's capacity for seamless Big Data analytics has accelerated many medical breakthroughs, brought efficiencies to areas plagued by waste and enhanced patient care through faster diagnoses. For example, Google's DeepMind artificial intelligence system recognises eye diseases with correct diagnoses 94.5% of the time. Teledermatology companies have created a field of apps and platforms that use smartphone and computer cameras to help patients find out what a lesion or condition might entail. The Phillips Lumify Portable Ultrasound allows for an examination anywhere from a refugee camp to an accident scene and shows the evolution of diagnostic devices towards miniaturisation and digitisation. A team from Massachusetts General Hospital recently published work on harnessing the power of machine learning to improve MRI image reconstruction and the speed of scan results. These sorts of developments are ubiquitous in the global healthcare world.
AI has also made strides in oncology – a complex area both in its aetiology and in the sophistication of treatment options today available to our patients. Cancer patients often have complex health histories and co-morbidities. Rapid technological advances in oncology aim at early detection and better treatment forms. We've seen companies such as IBM Watson leverage the speed and sophistication of their artificial intelligence platform, Watson, in order to help clinicians, consider personalized cancer treatments for their patients. Watson does this by understanding the context in a patient's file and making inferences using natural language processing in order to analyse case information in order to identify a prioritized list of treatment options based on oncology best practice and training.
Arguably, the height of personalised healthcare lies in access to genomic data. Within DNA lie clues to why patients differ in their vulnerability to illness, response to treatment (pharmacogenomics) and more. Understanding the human genome and the way in which genes interact brings deeper insights to personalised wellness and medicine. Research into this field has founded many new platforms. GRAIL, for example, combines high-intensity sequencing of circulating tumour DNA with modern data science for reliable detection of cancer at an early stage in asymptomatic individuals. Their ongoing clinical trial aims to deepen our understanding of cancer biology.
Technology enables better collaboration around patient-centred care
In patient-care, success always centres around team work. Yet, often patients, and especially those with chronic illnesses, receive care from multiple specialists and practitioners who work in silos, without insight into the trajectory each has chosen for a single patient's care. Often least informed about their care, is the patient themselves.
The more that doctors and specialists understand about a patient, the better-informed their treatment decisions. The introduction of integrated, electronic health records has allowed for sharing of patient medical data between healthcare professionals. One such example is HealthID - Discovery Health's Electronic Health Record. HealthID gives doctors an information-dense, long-term view of the dynamics that have fuelled a patient's condition as well as tests and treatments dispensed over time. With patient consent, this same view is open to other healthcare professionals seeing a particular patient. Furthermore, giving patients access to their own medical data on a secure, shared platform, plays a significant role in empowering patients to understand and therefore partner with their doctor, to improve their own health. Informed, involved patients are more likely to adhere to treatment protocols and report treatment gaps, for better outcomes. Quality of care improves when patients feel a sense of belonging within their medical microcosm. Platforms such as HealthID also allow doctors access to complete electronic prescriptions and applications on a patient's behalf or to refer a patient on to another healthcare professional.
Digital technologies decrease burden on healthcare systems
Patients live in a digital world in which they can access information at the touch of a button. But, online information is often incorrect or lacking in context. Discovery Health's DrConnect app, launched in 2017, allows patients to book virtual consultations with doctors they've seen face to face in the previous 24 months. Users can also access reliable, vetted medical information through access to a worldwide network of over 105 000 doctors in over 174 countries, search a growing library of over 5 billion doctor-created answers to common medical questions or get a personalised answer from a doctor, at no cost. It's estimated that virtual consultation may comprise 80% of patients' first medical contact in both Israel and parts of the USA.
Our next version of Dr Connect will further build on the powerful library of doctor input and leverage advancements in artificial intelligence to provide symptom triage to members. Dr A.I. is a personal artificial intelligence powered solution that learns about your symptoms in order to route members to doctor recommended insights and immediate care. Dr A.I. combines both the clinical expertise of the Dr Connect network of doctors and the context of each member to best triage their symptoms.
The wearable face of preventative medicine
Capetonian businessman Russell Pengelly credits his Apple Watch with saving his life. In late 2017, the watch alerted the Discovery Vitality member to an elevated heart-rate that lasted hours and turned out to be an atrial fibrillation.
Wearable devices are at the heart of every discussion related to the 'Medical Internet of Things'. Considered reliable health monitors, so-called 'mHealth Wearables, are today entwined into both telemedicine and digital health, in the hope that they will reduce prevention and monitoring costs in healthcare.
Fitness wearables monitor steps, heart rate and motion. They allow us to focus on habits that promote our wellbeing, by measuring them. Then we move to biosensing patches and tattoos, wearable monitors, sensor-embedded bandages, implantable and ingestible devices and smart clothing. This wave of digital health devices allows for remote patient-monitoring by giving a care team access to continuous biometric data - that can also be saved to a patient's electronic medical record. Wearable and ingestible devices can monitor and transmit data in real time and track systems as varied as gut health, heart rate, activity levels, stress and insulin levels, and more. The data that these devices can pick up and transmit to healthcare providers fuels care that's preventive as opposed to reactionary.
Qualcomm's The Care Beyond Walls and Wires (CBWW) programme aims to increase access to care and improve outcomes for patients suffering from chronic disease in the USA. What began as a congestive heart failure remote-monitoring program in 2011, now utilizes 3G/4G mobile broadband with connected home-use medical devices to enable nursing care coordinators to remotely monitor patients. In 2017, the CBWW expanded to cover patients with other chronic or high-risk conditions.
Discovery Health Medical Scheme launched the telemetry benefit in January 2014 through which it funds connected glucometers for members who are registered for a Diabetes chronic condition. Continuous and precise management of diabetes are vital in reducing diabetes-related complications and the telemetry link creates a dynamic feedback loop between patient and healthcare professional outside of regular scheduled visits.
The benefit now provides four device options and new devices are constantly being added once they've met strict clinical and user experience criteria. Members are allowed a new device every two years. The integration with Discovery Health's clinical data repository allows members to share their data with their doctors through a seamless digital process.
Ongoing, remote, digital monitoring of chronic patients informs timeous interventions by alerting care teams as health complications arise. In this way, we prevent and reduce hospitalizations – improving the patients' care experience and lightening the healthcare system burden.
Our ultimate goal? Value-based healthcare
The quality of medical treatment decisions has tremendous bearing on health outcomes and cost of care for patients. Providers must plug their expertise and compassion into the digital mix, to continually reorient the dynamics of medical treatment, toward high-quality, patient-centred care.
More and more, our increased access to the wellspring of available patient data and to medical technologies enhances our capacity for patient-centred, value-based care. The more doctors know about their patients, and the more patients understand their particular health circumstances, the more the healthcare system moves towards a better doctor-patient partnership for long-term health management. Not only do new digital medical technologies and mHealth platforms enhance our understanding of illness and wellness, they also allow us to root out inefficiencies in our own practices and hone in on who our patients really are.
While at Discovery Health have invested significantly in digital health, we stand before the cusp of unending potential for collaboration across medical disciplines and simplifying the complexity inherent in clinical decision-making. And, we've really only scratched the surface of digital healthcare's potential.
Dr Ryan Noach
Deputy CEO of Discovery Health