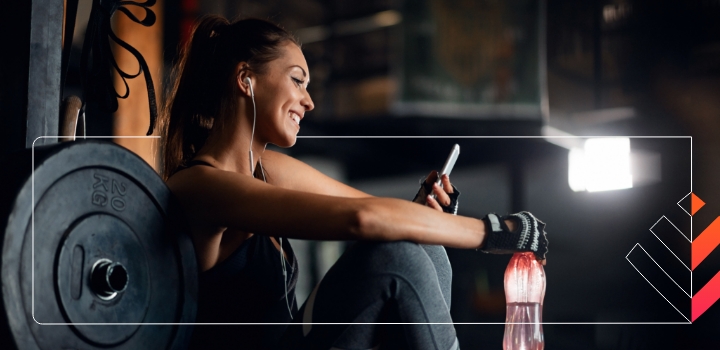 If you're a proud Apple Watch wearer, you've taken great steps towards managing and improving your health and fitness. With the launch of the ECG app in South Africa, you can also monitor your heart rhythm using your Apple Watch.
The new ECG app for Apple Watch Series 4 or later is now available in South Africa, and we're excited to share the news with you.
Why? Because with the ECG app, Vitality members with an Apple Watch Series 4 or later can better track their heartbeat and alert their doctor if there are any irregularities in their heart rhythms.
Enjoy state-of-the-art health tracking technology
Tracking your health and staying active has never been easier. ECG stands for electrocardiogram and is a test that records the strength and timing of the electrical signals that make the heartbeat.
It's a particularly useful app for Vitality members who may have an elevated risk of heart complications. By looking at an ECG, your doctor can gain valuable insights about your heart rhythm and look for irregularities.
How does it work? The ECG app records your heartbeat and rhythm using the electrical heart sensor on the Apple Watch Series 4 or later. Please note that the ECG app should never replace medical care. Contact your doctor if you suspect any irregularities in your heartbeat.
For more information, visit www.support.apple.com.
How to use your ECG app to monitor your heart rhythm
If you already have Apple Watch Series 4 or later, you'll be able to access the new ECG app and keep track of your heartbeat. Here's how to get started:
Make sure you update your iPhone to the latest version of iOS and Apple Watch to the latest version of watchOS.
Open the Health app on your iPhone and follow the onscreen steps to set up your ECG app.
After you've completed the set-up, you can open the app to take an ECG.
Taking your own ECG is easy. Make sure the Apple Watch is snug against your wrist for the best reading. Open the app on your Apple Watch and rest your arms on a table or in your lap. Hold your finger on the digital crown and wait for 30 seconds. Then, scroll down for a summary of your symptoms and press 'done' when you're finished.
Watch this video on how to use the ECG app to monitor your heart rhythm on your Apple Watch.
The launch of the new ECG app in South Africa is perfect timing, too. We've just launched the Vitality 65+ programme which, among others, allows members over 65 to fully fund an Apple Watch over 24 months by meeting all your Vitality Active Rewards goals. Learn more about the Vitality Active Rewards with Apple Watch benefit for Vitality 65+ members.
Don't just live. Live it up with Vitality 65+.