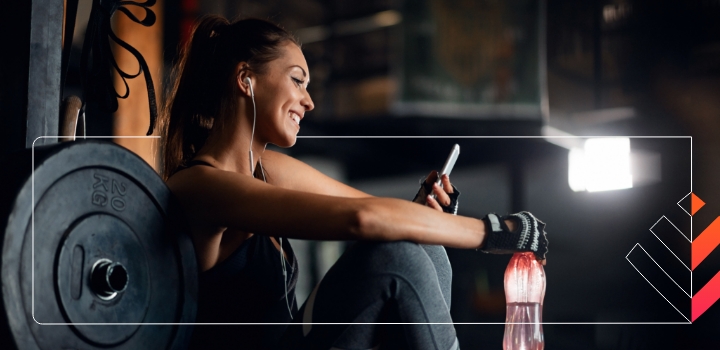 Vitality members over 65, now you can fully fund an Apple Watch Series 3 Cellular or Apple Watch Series 5 when you achieve all your Vitality Active Rewards goals over 24 months. Plus, get your full activation fee back when you activate the benefit.
Have you heard about our new benefit for older members? It's called Vitality 65+ and we've designed it exclusively to help members over 65 get healthier as they age.
One of the perks of Vitality 65+ is the Apple Watch for 65+ benefit. Vitality members over 65 can get the latest Apple Watch on us. All you have to do is achieve your monthly exercise goals for 24 months, and you'll fund your Apple Watch in full. Plus, because you're a 65+ member, you get your R999 activation fee back as well.
How to activate the Apple Watch 65+ benefit
New to Vitality Active Rewards with Apple Watch? You can get started in three easy steps:
Get Apple Watch

Download the latest version of the Discovery app for iPhone and activate Vitality Active Rewards with Apple Watch. Pay a once-off activation fee of R999 and then contact your local iStore to order and collect your Apple Watch.You will then get the full activation fee refunded by the end of the month that you activated the benefit.

Get active

Your Apple Watch will help you achieve your weekly Vitality Active Rewards exercise goal by measuring your heart rate workouts and steps, allowing you to earn Vitality points in the Discovery app.

Get rewarded

Achieve your Vitality Active Rewards exercise goals, receive weekly rewards and fund your Apple Watch in full over 24 months.
Enjoy state-of-the-art health tracking technology
With an Apple Watch Series 5, you'll be able to access the new ECG app and keep track of your heartbeat. Your Apple Watch can also:
Track your heart rate workouts and steps.
Detect falls and automatically alert emergency services.
Receive high or low heart rate notifications with the heart rate sensors.
Don't just live. Live it up with Vitality 65+. Learn more about the Vitality Active Rewards with Apple Watch benefit for 65+.