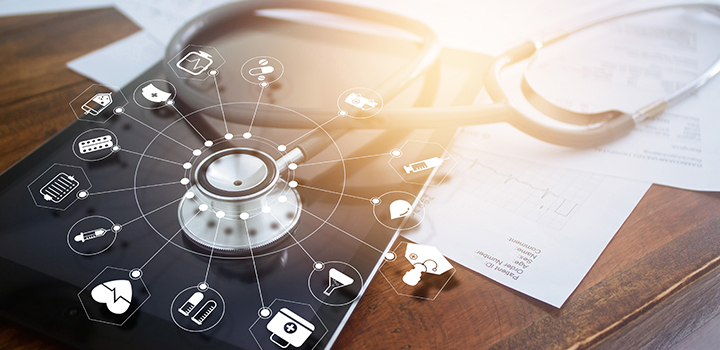 Dr Michael Setzer has embraced medical technological advances that benefit his patients and his practice.
Among its five Future Pharma Trends 2018, The Economist Intelligence Unit lists 'Empowered Consumers' and 'Technology Enablers', the latter including Digital Health and e-Health, as well as Artificial Intelligence and Wearable devices. Every day, I see digital healthcare innovations delivering on long-held promises to uplift patient care and streamline the practice of medicine. Over my 30 years of working as a GP, I've embraced medical technological advances that benefit my patients and my practice. For me, it comes down to this – really being there when my patients need me.
Both mHealth (mobile device enabled healthcare access) and telemedicine (the practice of medicine at a distance whether in real-time – e.g. through virtual consultations - or asynchronously) allow me, and other doctors all over the world, to employ digital approaches to superior healthcare delivery.
Back in 2015, Forbes reported on research estimating that, in the U.S, the number of virtual video consultations between primary health care providers and their patients would double from 2 million to 5.4 million consults by 2020 - a telehealth boom. Then, 2017 research by Deloitte reported that the global virtual consultation market would grow from 19.7 million consultations in 2014 to 158.4 million by 2020.
The WHO agrees that digital technology is a powerful way of expanding access to health information and services. Around 95% of the world lives in an area covered by mobile network, and there are over 7 billion mobile subscriptions in the world – one for almost every person on the planet. The rapid spread of digital devices has created a network of access for people outside current health services.
I find that patients expect to have text communications with their healthcare providers. Driven by faster internet connections, ubiquitous smartphones and acceptance among healthcare providers, electronic communications are improving the delivery of health care. A July 2018 study on American patients by TeleVox solutions reports that patients are more than three times as likely to be texting with healthcare professionals (17%) as they were in 2011 (5%) and twice as likely to want their healthcare providers to text them. And, 15% of millennials – our future patient generation - say they prefer to receive text messages over any other form of communication from a doctor. Patients want us to communicate digitally with them about remote health monitoring, preventative care, disease management, post-treatment instructions, billing and appointment scheduling (as well as delays) as well as scheduling appointments for preventative screening. And, 80% of patients with chronic conditions want their healthcare providers to text them between in-person visits with information about their condition and upcoming appointments.
My personal experience is that South African patient-expectations follow these same trends. In my practice, secure mobile messenger platforms, like Whatsapp, are fundamental to enabling, more cost-effective communication with my existing patients – as well as with my colleagues, from specialists to other healthcare providers. On mobile, I send on pathology results, radiology reports, digital copies of sick notes and scripts and explain in detail to patients so that they understand. I can enhance patient knowledge and buy-in, and so engage them to take responsibility for their healthcare. I also ask the specialists my patients are seeing to send me a one-liner when they are too busy to send a report – just keeping me abreast of any developments with the patients I've referred on. I enter all the data on Discovery Health's HealthID patient electronic health record. This digital repository gives me a comprehensive view of my patients' long-term treatment histories – at my hands as well as by other doctors they've seen, who use HealthID too. Between face-to-face, video, image and telephonic consultations and HealthID, I know where all my patients are at. And they know I am there for them.
Mobile health platforms enhance the doctor-patient relationship. My patients can access me anytime. A quick mobile chat allows me to triage my patients and refer them on or get them to come and see me as needed. That means I'm more likely to be able to guide them when potentially serious symptoms first start, and decrease both their down-the-line costs and complications. Using mobile platforms for health can support the prevention and management of non-communicable diseases and also, increase the speed of access to healthcare and reduce the cost.
mHealth can contribute to achieving universal health coverage through making services available to remote populations and underserved communities, overcoming scarcity of infrastructure and medical resources, with examples are ubiquitous in today's world:
At the Seventy-first World Health Assembly in May 2018, governments recognised the potential of digital technologies to improve public health, promote universal health coverage and advance the Sustainable Development Goals. Member states were urged, among other points, 'to optimize, in health systems development and reforms, the use of resources by developing health services alongside the application and use of digital technologies.'
New patients are shocked when I give them my cell number and tell them to get in touch via mobile when they need me again. Antiquated systems and ways of thinking keep distance between us and our patients, to the detriment of both. We need more doctors to embrace telemedicine and mHealth's valuable offerings, for better patient care.