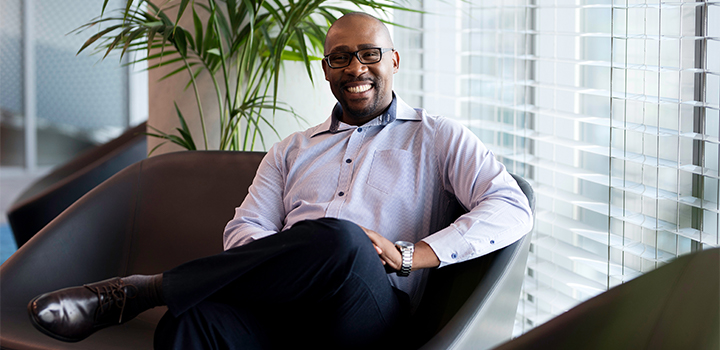 People sometimes underestimate the necessity of building up mental and emotional resilience after a traumatic experience – but not TK, a family man who's made it his mission to support Discovery Insure clients with warm service and personal care following trauma.
"I love my job because I get to make a personal impact in someone's life," says Thalaga Kgomo, a Trauma Concierge at Discovery Insure, a service that brings personal care to clients who experience severe trauma. For TK, Discovery Insure is very different to other companies and this is clear from services like the Trauma Concierge, which is unique to the industry.
The importance of making a personal connection
The fact is, having insurance on your car, house and the things that make your house a home gives you some peace of mind when the unexpected happens. But when you have to make that insurance claim, you're often dealing with more than just a form or phone call. You could still be in the physical or emotional aftershock of a distressing accident, hijacking, break-in, fire or the loss of sentimental items.
At this point, the last thing you need is to feel like just another number. Rather, people need a personal connection with someone who understands and is there for you for more than just administrative or logistical issues. This is precisely how Discovery Insure's Trauma Concierge service started.
Catering for clients in the wake of trauma
"It's a fairly new service, but one we saw a definite need for," explains TK. "You cannot deal with claims that come from events involving severe trauma the way you do with the more general claims. So, we want to be sure to support those clients the best way we can."
In addition to making sure the claims process is efficient, the Discovery Insure Trauma Concierge can replace cell phones on the same day as an incident to make sure people can stay in touch. They also provide clients with access to professional counselling and offer other personalised services to help alleviate some of the strain clients experience after these events.
"I did not even realise how much it affected my daughter"
"We take so many things for granted, and when something happens, it places your life in complete disarray," says Gaborone Mataboge, a Discovery Insure Planholder, who experienced an early morning house robbery. "Before TK helped me with the claim, he told me about a trauma councillor. I did not even realise how much it affected my daughter," she says, explaining how TK helped to ease the process and settle back into normality.
"I keep in touch with my clients following the event," TK adds about the personal connections he gets to form while providing crucial support to Discovery Insure clients. "Some invite me to graduation parties, some want me to meet their kids, and some even send me photos of their kids and tell me about their life since the incident."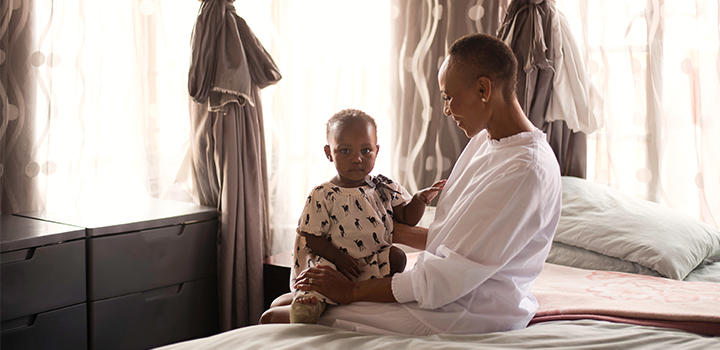 Gaborone Mataboge – "We take so many things for granted and when something happens, it places your life in complete disarray."
Helping people continue with their lives
For TK and the team at the Discovery Insure Trauma Concierge, it's all about knowing their clients are safe and can continue with their life. A soccer fan and father of two himself, TK says his end goal is always to know that he fulfilled his role to be there for someone in a difficult time. His reward is when someone calls and says, "If it was not for you, I don't know how I would have survived all of this."
Your phone can now talk to us if you can't
With Discovery Insure's panic button, your phone can talk to us if you find yourself in danger and need help fast. Press your Android smartphone's power button at least five times in quick succession to alert us if you find yourself in an emergency situation. We'll be able to track exactly where your vehicle is and send a response team to help. Here's how.
Discovery Insure at Evelyn's side
Mom of two and insurance broker, Evelyn Sadler, was in a near-fatal accident when Impact Alert made sure that emergency help was dispatched to her when she needed it most.
Start earning bigger fuel rewards in 2019
Do you want to start saving money this year? If the answer is yes, you're at the right place! Start earning maximum fuel rewards, and see how much you can save in 2019.
Discovery drivers are improving SA's road stats
South African roads are among the most dangerous in the world, with almost 90% of accidents caused by bad driving. But Discovery drivers are improving these stats, one behaviour change at a time.