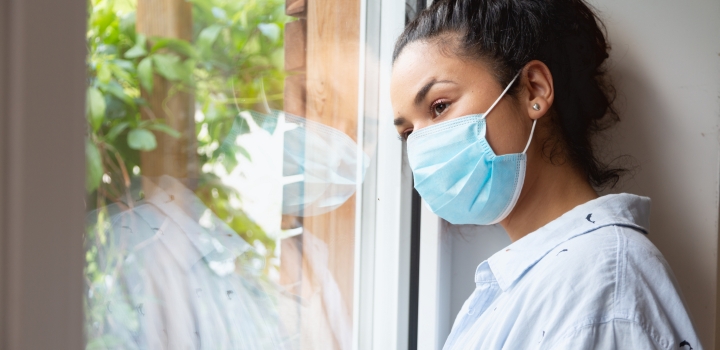 Discovery Health CEO, Dr Ryan Noach, pays tribute to the immeasurable tenacity, resilience and selflessness shown by South Africa's healthcare workers.
If COVID-19 is the perfect global storm in terms of infectious diseases, then the South African ship is blessed with a superb crew of veteran scientists, clinicians and frontline healthcare workers.
Many are seasoned 'sailors', having courageously braved the turbulent historical waters of HIV and TB where they pulled together to lead the world in care and treatment, exhibiting great personal resilience, innovation and self-sacrifice. These qualities were sorely needed when COVID-19 made landfall in early March 2020, with its subsequently harrowing variant-driven peaks. South Africa's front-line healthcare workers toiled selflessly, risking their health and safety - and tragically in too many cases - sacrificing their lives.
Watch Discovery Health's tribute to South Africa's healthcare workers:
COVID-19 healthcare workers to the rescue
As clinician-scientists scrambled to join an unprecedented global collaboration in search of a workable vaccine, these frontline healthcare workers, armed with limited personal protection equipment and few effective treatment protocols, rolled up their sleeves. They suffered burnout, emotional trauma and moral injury but took comfort from gradually increasing data-driven clinical triumphs - and eventually, highly effective vaccines, developed globally and tested locally in record time.
Dr Ryan Noach, CEO of Discovery Health observes, "It took a huge amount of scrambling to keep up with modern treatment trends, to make a plan for every patient that came along, to find a bed to ensure the delivery of care, notwithstanding the hurdles. To work in teams. To bring in people to the front line who don't necessarily treat acute respiratory illness or acute coagulopathy."
Braving a seemingly impossible course
Says Discovery Health's Strategic Stakeholder Senior Specialist, Dr Lerato Khatle, "They were vulnerable. Not only were they unarmed with information; they had few resources. What does it mean to literally put your life on the line for someone else?"
Dr Khatle says of the multi-disciplinary team effort, "Our ministerial advisory team, our clinician scientists and our researchers, did an excellent job at arming people on the frontlines with guidelines they could follow."
Dr Maurice Goodman, Discovery Health's Chief Medical Officer, says surgeons found themselves treating medical patients. "People who should have perhaps been consulting in private or at a clinic were in the wards with the very junior interns. That kind of thing is huge for morale. Everybody has jumped in and done whatever they have to, to make sure that jointly we can beat this thing. Our genomic scientists are up there with the best in the world - that's why they were the first globally to identify this critical new variant," he says.
Adds Dr Noach, "If I had to think of words to describe how South African healthcare workers have reacted to the pandemic, I'd say bravery, resilience, fortitude and tenacity. Real smart. It's the typical South African: 'I'll make a plan,' attitude that produces our world class care."
Huge debt of gratitude
Dr Lerato Khatle echoes him, "I would never stop saying well done for this effort, because it's huge. We'll never understand because we weren't there. But we're eternally grateful."
The trials they and several others helped guide, resulted in science-based treatment protocols for COVID-19 across South African hospitals.
Says Professor Karim, "We have research organisations that have done amazing work. The most significant result was the one third reduction in deaths as a result of the use of Dexamethasone."
Prof Rees recalls the adaptation of the MRNA and adenovirus platforms where scientists took an existing vaccine and applied novel technology to experimentally adapt it to COVID-19. She also singles out the steroid called Dexamethasone, which has proved to be lifesaving in hospital settings.
Prof Karim sums up the general sentiment: "I think there are many things that South Africans can be really proud of, and the world. Is it perfect? No, but I do think that we've seen people really roll up their sleeves and work 24/7 - perhaps people in the public don't realise that."
Discovery Health wants to recognise and applaud all healthcare workers on the frontlines of the COVID-19 pandemic. Find more hope-giving examples of resilience, innovation and thought leadership in South Africa's healthcare sector here.