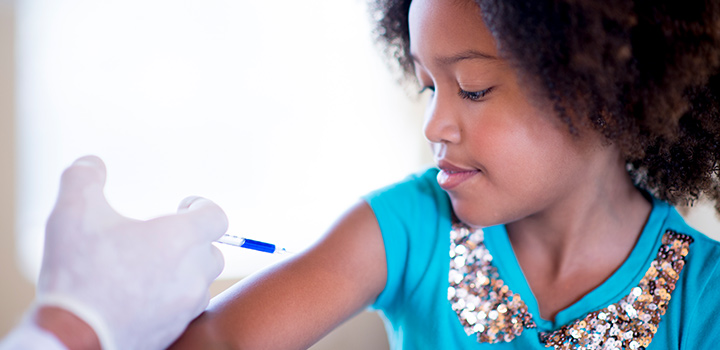 When it comes to getting your flu shot, don't wait until the flu season is over, else the vaccine is far less effective and you'll miss out on earning Vitality points
Ever wonder why you're encouraged to take a flu shot every year?
It's because flu viruses have the remarkable ability to change rapidly. The flu is an acute viral respiratory infection, transmitted by the influenza virus. When two flu viruses infect the same person, they can exchange parts of their genomes to form a brand new strain which never existed before. This is something most viruses cannot do.
Influenza can also build up small genetic mutations faster than many other virus, and once you're infected by the virus it constantly mutates inside you! This means that the immunity you gained from your last flu vaccine becomes increasingly ineffective as the virus changes from year to year. Although these mutations can be minor, they're significant enough to require an updated vaccine every year.
Protect yourself and those around you by getting a flu shot in time
According to Dr Deepak Patel, Principal Clinical Specialist at Discovery Vitality, the most effective way to help your immune system fight off the flu or to protect yourself against its severe complications, is to get a flu vaccine before the virus spreads.
Dr Deepak Patel also cautions that "It takes about two weeks following a flu injection to develop the necessary antibodies to fight the virus, so during this time, you'll be susceptible to infection. However, although at times the flu vaccine may not prevent you from catching the flu, it will at least boost your immune system's response to the virus and help your body fight off the virus quicker."
Get your flu shot by September to earn Vitality points
The most critical time for you to get a flu vaccination is during the vulnerable colder months of the year, while the vaccine is still relevant enough to be effective.
To help encourage this behaviour and promote a healthier society, Vitality members will earn 1 000 Vitality points for completing a flu vaccination anytime between March and September each year. This means that flu vaccines administered outside these most vulnerable months will not earn you Vitality points.
Visit your nearest Discovery Store or accredited Vitality Wellness Clinic to get vaccinated and help stop the spread of influenza this winter.
Have you found out your Vitality Age?
Your Vitality Age is a measure of how healthy you are relative to your actual age.
It measures all aspects of your wellness like exercise, nutrition and stress. Plus, completing the assessment can earn you 2 500 Vitality points!
By finding out your Vitality Age and doing a Vitality Health Check you will increase your cash back on HealthyFood at Pick n Pay or Woolworths and HealthyCare at Clicks or Dis-Chem. Find out today.
Earn 1 000 Vitality points for getting a flu shot
Discovery Vitality members get rewarded for protecting their health with 1 000 Vitality points for getting a flu vaccination.
You can also earn up to 20 000 points by doing a Vitality Health Check at an accredited Vitality Wellness Centre, a Vitality Wellness Network pharmacy, a Discovery Store or a Discovery Wellness Day. This screening includes checking your blood pressure, blood glucose / HbA1c, cholesterol, weight assessment and smoking habits. See what other Vitality screening and prevention benefits you qualify for here.
4 flu myths you shouldn't fall for this season
Being mindful entails seeking trusted sources and facts behind common assumptions and practices. This is especially important when it comes to medical issues. Read on to see if you have all your flu facts straight.
You and the flu: what your GP wants you to know
Every autumn and winter, the trickle of flu patients becomes a flood in doctor's waiting rooms around the country. Here are some FAQs doctors commonly get, and guidelines to help you avoid and manage the flu this year.