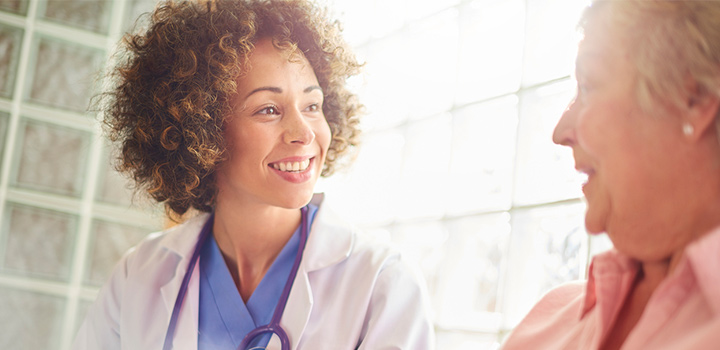 Every autumn and winter, the trickle of flu patients becomes a flood in doctor's waiting rooms around the country. Here are some FAQs doctors commonly get, and guidelines to help you avoid and manage the flu this year.
Every flu season, doctors do their best to make patients more aware of how to prevent getting and spreading influenza. We chatted to Dr Noluthando Nematswerani, Head of the Centre for Clinical Excellence at Discovery Health, about flu FAQS she comes across:
Q: Is it true that this year's flu virus is more dangerous than usual?
A: Reports from the United States called the recent strain of flu 'formidable' after a number of flu cases led to a higher-than-usual hospitalisations and complications. Learn more about the flu season that's expected and why immunising early is the best defence.
Q: Should I take antibiotics for the flu?
A: No, influenza is a viral infection, and antibiotics don't help to treat viral illnesses.
Q: Should I vaccinate my child against the flu?
A: Yes. It takes time and exposure to develop a strong immune system, which babies and small children haven't had, so they're especially vulnerable to illness. Others at risk are pregnant women, seniors or people with auto-immune diseases. Having the flu vaccine can also protect your unborn baby against the flu after they're born, and during the early months of their life.
Q: Can getting a flu shot in any instance give me the flu?
A: No. The vaccine given to adults contains inactivated flu viruses which just help your system develop antibodies, so you can't get the flu from the vaccine itself. However, it's possible that you catch the flu - or seem to - even if you get a flu shot. Find three possible explanations of how this could happen in this article on flu myths not to fall for this season.
Q: I'm quite busy and can't take much leave, or let my kids miss too much school. Is it really necessary to stay at home for the full period of illness?
A: Yes. Staying at home when you have a contagious illness like the flu has a twofold benefit. Firstly, it gives your body a chance to recover - which it desperately needs - and flu management most boils down to rest and treating symptoms.
Secondly, it helps to avoid the spread of the virus. It's responsible and considerate for infected people to avoid contact with others, especially with vulnerable (high-risk) groups, as the flu can result in serious complications for them.
Q: Can someone unwittingly spread the flu?
A: Yes, you can be contagious before and after you feel any flu symptoms, and some people can infect others long after they think they're fine. Good hand hygiene and avoiding ill people can help. Here are 4 flu facts to help prevent the spread of flu.
Q: I'm feeling a bit under the weather but don't want to break my training programme. How do I know when I'm too ill to exercise, and when I can start up again?
A: If you're ill, it's important not to overtax your body and immunity with exercise. There's a reason doctors always prescribe rest - here's a guide to when to taper down the exercise, and how much is too much.
Q: It's been over two weeks since I've had the flu and I thought I'd have recovered by now, but I still feel really drained and 'blue'. Why?
A: Fighting the flu virus is strenuous on your body. It can take up to a month to fully recover once you've caught the flu. Symptoms of fatigue and low mood in this time are common and can be expected. Don't worry, the slump will likely pass. Take it easy and make sure you get enough quality sleep.
So take it from the doctor: take preventive measures and get a flu shot at your nearest GP or pharmacy today!
Earn 1 000 Vitality points for getting a flu shot
Vitality rewards smart health choices, like protecting yourself against the flu virus by immunising yourself. Earn 1 000 Vitality points for getting a flu shot at a Discovery Wellness Day, partner clinic or Clicks or Dis-Chem pharmacy.
Under the weather? Save on over-the-counter meds with HealthyCare
From headache tablets to nose sprays and saline rinses - whatever home remedies work to soothe your symptoms, save when you buy them with the Vitality HealthyCare benefit. This benefit offers you up to 25% cash back on preventive care and everyday personal and family care items at Clicks or Dis-Chem. Activate this handy benefit or join Discovery Vitality today.
Plus, Discovery Vitality members get rewarded for protecting their health with 1 000 Vitality points for getting a flu vaccination. See what other Vitality screening and prevention benefits you qualify for here.
4 flu myths you shouldn't fall for this season
Being mindful entails seeking trusted sources and facts behind common assumptions and practices. This is especially important when it comes to medical issues. Read on to see if you have all your flu facts straight.