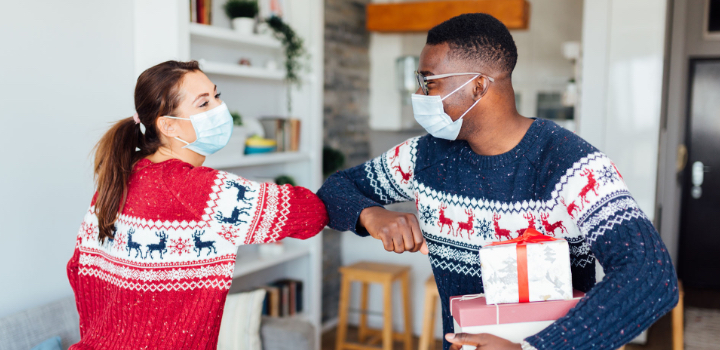 It's been a long year and with the approach of the festive season it's understandable that we are all looking forward to catching up with our loved ones and relaxing. However, we are still in the midst of a global pandemic. Here's how to see loved ones as safely as possible in this context.
Be responsible and cautious when you leave your home and when close to other people. Here's how:
Enjoy the outdoors: In the warm summer months, is far easier to meet outdoors – or, if we are indoors, to keep windows open to ensure good ventilation. "Opt for picnics, hikes, walks in the park and more to optimise time spent outdoors in well-ventilated conditions. Braai outside instead of eating indoors," says Dr Noluthando Nematswerani, Discovery Health's Head of the Centre for Clinical Excellence.
Keep the indoors ventilated: According to the World Health Organization, ventilation is key to intentionally introduce fresh air into a space and to remove or dilute stale air, which may contain exhaled droplets that contain COVID-19 viral particles if people are sitting close to one another and breathing heavily or speaking loudly.
Avoid large, indoor gatherings such as large family gatherings (loved ones may carry the COVID-19 virus), weddings, nightclubs or parties, church and funeral events and other social circumstances where the chances of being infected with COVID-19 are very high.
Limit hugs and kisses with people outside of those you live with or are in constant contact with on holiday: "As our president has said many times, COVID-19 spreads through contact between people. So this year that we are keeping our loved ones safe by avoiding hugging and kissing them. We must continue to be mindful of the fact that the world is in the grip of a pandemic," adds Dr Nematswerani.
At all times:

Wear your protective mask
Practise cough etiquette
Wash your hands with soap and water (or sanitise your hands with an alcohol-based sanitiser) frequently

Stay away from sick people
Keep in mind that people in isolated areas – such as rural areas or small towns – may not have had exposure to COVID-19 in the way that people living in large cities have. We must take care to protect loved ones in remote areas from exposure.
Limit your alcohol intake as drinking too much will lower your capacity to stick to preventive measures and promote choices that may expose you to COVID-19 or other risks.
The image below recognises that no single intervention is perfect at preventing the spread of COVID-19 - multiple layers improve success.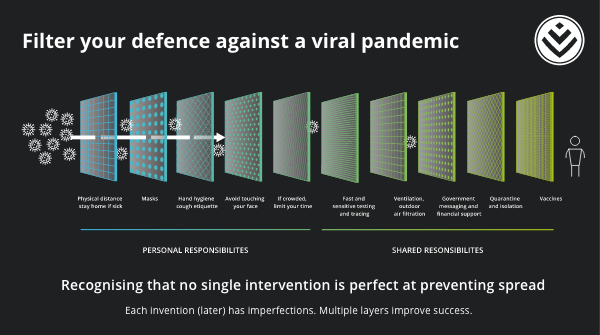 You have a powerful protective device in your hand – are you using it?
By mid-November, 700 000 South Africans were already using the COVID Alert SA app, the country's national Bluetooth contact-tracing app.
Are you one of them?
"This user-friendly app ensures absolute privacy but still keeps every user notified, in as close to real time as possible, about their exposure to COVID-19. The app does not track location and app users are all 100% anonymous," explains Dr Nematswerani.
"In a nutshell, the app lets users know when they have been in close contact with another app user who has tested positive for COVID-19. When someone tests positive for the disease, it's important to let those with whom they have been in close contact with over the past 14 days know, in case they have also contracted the disease but are not yet experiencing symptoms. Usually, the problem is that people who contract COVID-19 will never remember, let alone be able to provide contact details for strangers they were close to on public transport or at a social event. The app overcomes this simply by keeping a digital memory of the time that smartphones using the app have spent near each other via Bluetooth signals, which we all use daily to connect Bluetooth-enabled devices. The identity of the smartphone user is never required. All that the app tracks is contact between smartphones. It's that simple."
Did you know that the app is only 3 MB and the data to use the app has been zero rated by all mobile networks so it won't cost you anything to use it? Once you download it, the app runs in the background (and will not affect your phone's battery life).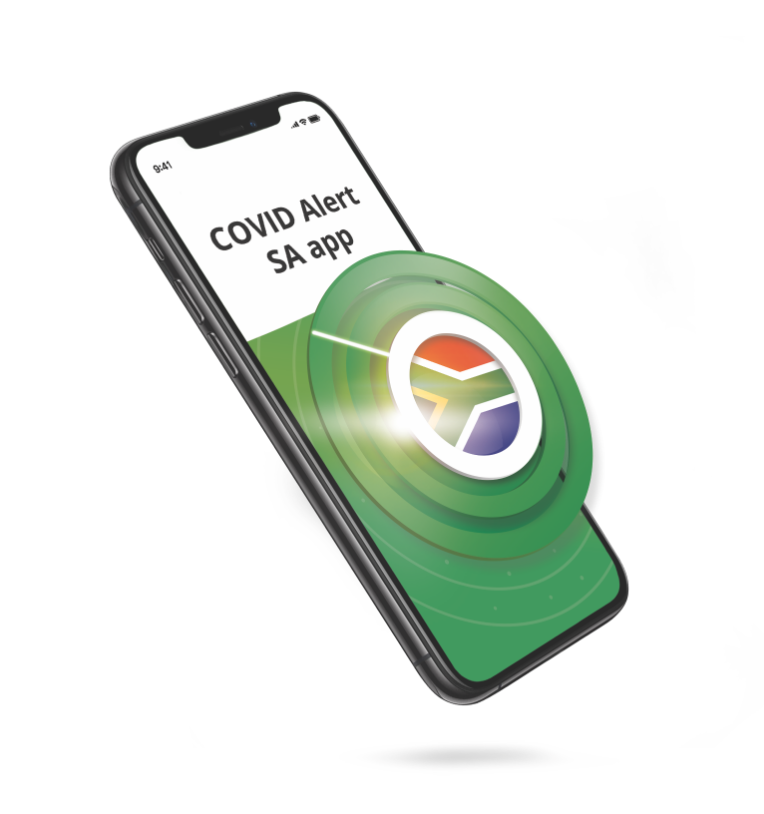 Want to know more about staying safe this December while you enjoy a well-deserved break?
Be sure to read:
What's Vitality's take on safe travel this December? Find out even more top tips for safe travelling during level 1 lockdown as well as important updates to the Vitality travel benefit now.
Haven't driven very much this year and contemplating getting back out there safely? Or, want to know other options for safe travel on our roads? Here are 5 tips for getting safely back onto SA's roads this Festive Season and details on Vitality Drive's Drive Me benefits.