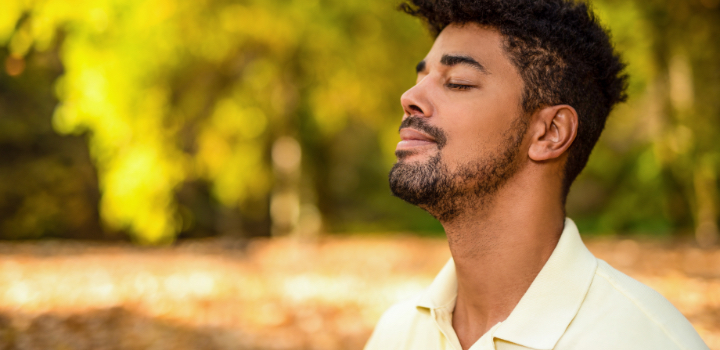 With the summer holidays come an increased rate of suicide deaths, which will unfortunately be worsened by the effects of COVID-19 this year. There are several organisations, including Discovery, to help you through this time and support your mental health.
Mental health is important no matter the time of year. However, with summer holidays around the corner, it's particularly prudent to look after one's mental health - especially given the changes brought on by the COVID-19 pandemic.
Some people will be entering the festive season without loved ones who succumbed to COVID-19. And while a portion of South Africa's population is already vaccinated against COVID-19, a fourth wave of the virus is predicted to reach the country between November and January, worsening an already difficult time. These uncertainties and losses could all have a negative impact on mental health.
Suicide rates increase in summer holidays
If you suffer from a mental illness, you're not alone. During the first lockdown period, a study published in the South African Journal of Psychology reported that 33% of South Africans experienced depression during the first lockdown period. Patients attended psychotherapy sessions because they experienced sleep disturbances, anxiety, depressive symptoms, and substance withdrawal symptoms.
Unfortunately, another study that was published in the International journal of environmental research and public health , found that suicide rates tend to increase over the summer holidays. Suicide deaths were more prevalent in South Africa in December (11.7%) and January (9.2%). The study suggests that changes in social activities and the possible influence of the festive season may increase the risk of suicide. This is thought to be true especially among those living in less urban areas and with lower socioeconomic status.
Some people might be experiencing mental health problems for the first time, given the challenges that comes with the pandemic. Others with existing mental health problems might have found that the pandemic elevated their condition. Add in the potential of yet another gloomy festive season and this could lead to individuals feeling compelled to commit suicide.
Symptoms of mental illnesses
There are many types of mental illnesses such as anxiety disorders, depression and bipolar disorder, eating disorders, personality disorders, post-traumatic stress disorder, and psychotic disorders. The symptoms may differ depending on the condition and circumstances. Here are a few examples of symptoms of mental illnesses:
Dramatic changes in sleep patterns and appetite
Decline in personal care/li>
Rapid or dramatic shifts in emotions
Withdrawal from social activities that the person previously enjoyed
Loss of initiative or desire to participate in any activity
Uncharacteristic behaviour
Suicidal thoughts
Signs of a possible mental illness in children and teenagers may include:
Loss of interest and persistent sadness
Being angry or irritated more often
Frequent crying
Spending a lot of time alone
Missing school often
Sudden change in behaviour and school performance
Discovery's mental health care services
If you are experiencing symptoms of a mental illness, have suicidal thoughts, or know someone who is struggling with these symptoms, it is important to get professional help. Your doctor can refer you to a specialist or you can contact one of the several organisations that support people with mental illnesses.
Discovery's Mental Health Care Programme gives patients who are being treated for major depression enhanced support and additional benefits to help them better manage the condition. The programme promotes the diagnosis and initiation of treatment of major depression to reduce the fragmented care between mental and physical health, allowing for faster diagnosis and treatment.
Eligible members will have access to the following benefits:
Up to three consultations with your Premier Plus GP
An initial psychotherapy session if referred by your Premier Plus GP
Antidepressant medicine
Additional psychotherapy consultations with your enrolling network psychologist
You can use Discovery's Find a healthcare provider tool on our website www.discovery.co.za to find a network psychologist if you need psychotherapy during the holidays.
Visit Discovery's Mental Health Hub for videos, podcasts and articles on mental health and mental wellness.
Get help for your mental illness
There are several organisations that provide support for mental health illnesses.
Kootbodien, T., Naicker, N., Wilson, K. S., Ramesar, R., & London, L. (2020). Trends in Suicide Mortality in South Africa, 1997 to 2016. International journal of environmental research and public health, 17(6), 1850. https://doi.org/10.3390/ijerph17061850
Nguse, S., & Wassenaar, D. (2021). Mental health and COVID-19 in South Africa. South African Journal of Psychology, 51(2), 304-313. https://doi.org/10.1177/00812463211001543