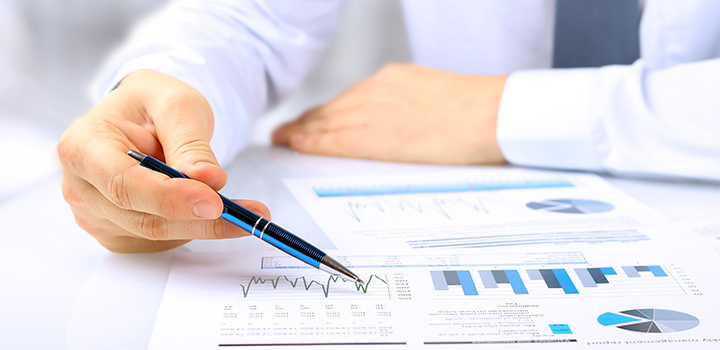 Cancer continues to be a challenge globally. What are the trends we're seeing today, and how can insurance evolve to address cancer's unique challenges?
Gareth Friedlander, an actuary by training, heads up the research and development unit of one of South Africa's most prominent life insurers, Discovery Life. With one of the largest insured populations, and the ability to correlate data trends with sister company Discovery Health (that administers South Africa's largest open medical scheme of approximately three million members and dependants), Discovery Life offers important insights into cancer trends in South Africa.
Friedlander comments, "We know that globally, cancer is more prevalent than ever before, with incidences up by at least 10% in the last decade, resulting in more people requiring treatment. Our data reflects this trend as well."
In 2017, Discovery Life paid out a massive R1.8 billion in life cover claims, and almost R700 million in claims for capital disability. The research showed cancer claims were one of the main drivers of life cover payouts in women, at 34% of claims (primarily breast, ovarian and cervical cancer); while for men, cardiovascular disease topped the list at 26% of claims, but this was closely followed by cancer (23%). The number of people on treatment and related costs have skyrocketed by 103%. The average cost of treatment for a Discovery Health Medical Scheme (DHMS) member undergoing cancer treatment has, since 2011, increased by 17% to R77 644. More importantly, advances in treatment and new medicine have come with a hefty price tag. Friedlander uses the example of Herceptin, a ground breaking biological medicine used for a specific type of breast cancer that costs about R350 000. Chemotherapy without biological medicine currently costs a tenth of that, around R39 000.
"Clients often underestimate how such a serious illness can impact their quality of life and, more importantly, their financial situation and future." Friedlander explains that because of the complexity of the disease and the high cost associated with treatment, the Discovery Life team has focused on further evolving the insurer's cancer cover offering.
"Today, we don't view cancer as a single occurrence. We understand that cancer is multifaceted and needs an approach that truly protects clients at every step of the cancer journey. From comprehensive cover for cancer detected early, highest cover levels for stage 1 to 4 cancers, to multiple recurrence cover for cancer relapse, we are constantly innovating our insurance options to meet the real-life needs that claims data portrays. It also means that people can recover knowing their medical and financial needs are met."
Specialised treatment that goes beyond borders
Cancer research and advances in medical technology remain a key focus globally. "With ever more cancer research resulting in more advanced, targeted cancer treatment options, treatment is now becoming super specialised. This has resulted in centres of excellence that offer advanced treatment overseas," says Friedlander.
"Having to travel overseas for treatment is a scenario we don't often plan for, but one that could become a necessary reality in order to treat a cancer. The costs of global treatment, and the associated costs – like having to stop working, travel costs for a patient and loved ones, accommodation and post-operative care – can be significant." For insurers, designing benefits and cover that meet this need is fast becoming a necessity. "We have designed our severe illness product to cater exactly for this need. This product boosts clients' insured amount up to 250% to pay for overseas treatment and incidental costs. That is insurance that is relevant in the world today," says Friedlander.
The positive: fewer cancer-related deaths
There is good news, too. Friedlander says: "We have seen in the Discovery Life stats that cancer-related deaths for women are coming down, accounting for 31% fewer deaths compared to 2014. This means people are treated with possibly more effective and targeted treatments, or are screened and treated earlier, which means their chances for recovery are far better."
Discovery Vitality, the wellness programme that is used to encourage its members to adopt healthier lifestyles, encourages members to make preventive screening a priority. "Certain cancers are known to have a strong correlation to lifestyle. Risk factors such as obesity, lack of physical exercise, poor diet, and smoking, can increase the risk of cancers of the breast, colon, ovaries and lung as well as brain cancer, multiple myeloma, cancer of the oesophagus, thyroid, gallbladder, stomach, liver, pancreas, and kidney.
"Vitality has been successful in encouraging people to exercise more and to follow a healthier diet, all of which can help to lower the risk of cancer or to help manage the illness better. More people are going for colonoscopies, prostate checks and mammograms. Early detection means better results," says Friedlander.
The challenge of cancer relapse
The converse of this trend is that once people recover and survive, particularly those who are younger with many years of life ahead, the chance of a cancer relapse increases. Claims data from Discovery Life shows an increasing trend of cancer relapse being the main reason for subsequent claims. Friedlander explains that traditionally, life insurers would treat cancer as a once-off occurrence. "The innovation around this at Discovery Life is our Cancer Relapse Benefit, which offers a further payment of up to 100% of your insured amount if your cancer reoccurs after it was in remission for at least one year and pays up to a maximum of 365% for a single cancer progression," says Friedlander.
Cancer and young people
Friedlander commented that life insurers are increasingly seeing younger people claiming for cancer. "People often associate cancer with older people, but the data is showing us that young people are as vulnerable to cancer as older adults." For young professionals, who are in the career-building phase of their working life, the impact of a cancer diagnosis on their ability to work and perform can be tough. "Younger people should consider the impact of a cancer diagnosis on their daily lives. They often need significant time off work while they undergo treatment and recover. The ability to stop working for the duration of treatment, while having sufficient insurance and protection in place, is therefore an important consideration."
Discovery Life's research shows that a large portion of young people aged 21 to 30 who submit cancer-related claims are diagnosed with haematological or blood cancers, like leukaemia and lymphoma. "These illnesses require chemotherapy, follow-up care and intensive treatment, significantly affecting the person's ability to continue working," says Friedlander.
Although research and claims data show that people can be affected by cancer at any age, even when they are young, young people often delay purchasing life insurance until later in life. So are young people overly optimistic about their health and finances and is this why they are not getting cover? Discovery Life's research says they are. "Early on in their career, on intern- and articles-level salaries, young people might be saddled with student loans or trying to manage expectations that they will help cover family expenses," says Friedlander. "Seeking out insurance cover may not feature high on their list of priorities when it should. This is exactly why their biggest assets – their body and mind, and the ability to generate current and future income – need protection. Being overly optimistic about their health risks does young people a disservice. When you look at it, when you are young, life cover costs less than a month's worth of cappuccinos – but its value for the duration of your life is priceless."
"Yet, insurance is still a grudge purchase for many. And, we know millennials are quick to insure a cellphone or iPad, but not their lives or ability to work," adds Friedlander.
There is a solution that can swing this mindset.
"Younger people tend to think life insurance is all about cover for when you die. It's actually about having cover while you're alive and when you need it most: for severe illness, like cancer, income protection and disability cover," says Friedlander. "We design our cover to offer rewards for good habits – like healthy living – so that clients get something back at the end of a particular period. We are changing a grudge purchase into something that is rewarding and engaging. Both in South Africa and globally, Discovery's Shared-value Insurance Model is ground-breaking in its ability to create positive behaviour change that lowers risk and allows us to pass back the resultant financial benefits to clients."
The Discovery Health Medical Scheme is an independent non-profit entity governed by the Medical Schemes Act, and regulated by the Council for Medical Schemes. It is administered by a separate company, Discovery Health (Pty) Ltd, an authorised financial services provider.
Common cancer myths and misconceptions
There's so much misinformation out there about cancer and cancer prevention that it's easy to feel overwhelmed when it comes to making healthy lifestyle choices. We've separated the facts from fiction here to assist with your risk-reducing decisions.
How is cancer classified? Oncology terminology explained
It's normal to feel overwhelmed by a cancer diagnosis, and trying to make sense of the bewildering terminology that accompanies it often confuses even more. We explain the most common terms to help you to understand what you're dealing with.
What you need to know about cancer risk factors
While some cancers aren't preventable, certain factors may increase your risk of developing the disease. Knowing these factors can help you to make wise lifestyle choices that boost your health and protect against illness.