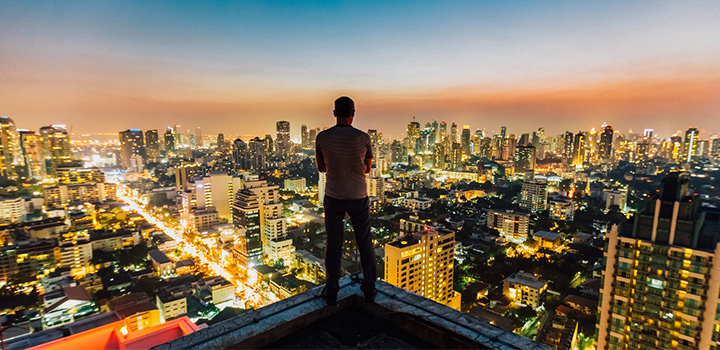 Traffic jams and air pollution aren't the only banes of an urban lifestyle. Other dangers lurk in our kitchen cupboards?
A few decades ago, an afternoon snack time might've involved plucking fruit from a mulberry or peach tree. Fast-forward to today, and instead of outside, we head to the kitchen cupboard. Here we're likely to find treats spanning from sweet to savoury, from crunchy to gooey and from small to supersize. But our pantries may well house more harm than good.
With the significant number of people in South Africa affected by chronic diseases of lifestyle - directly linked to what we eat - it's becoming more important than ever to be aware of the ingredients in food consumed.
Culprits in your cupboard
Analysis conducted by Discovery Vitality (The Vitality ObeCity Index 2017) looking at the sources of sugar and salt purchased found that, on average, 62% of all sugar that is bought comes from confectionery, beverages and starchy foods, with the top offenders in each of these categories being sugar (white and brown), chocolate, sugary soft drinks, 100% fruit juice, breakfast cereals and sweet biscuits.
When it comes to salt, starchy foods, processed meats and sauces, baking aids and dressings contribute to 65% of our salt purchases. The main culprits here are bread (white and brown), crisps, biltong and droewors, cold meats, sauces and spices.
For city-dwellers especially, our growing drive for convenience has put us on the highway to non-communicable diseases such as diabetes and heart disease.
Spinning from stationary to over-stressed
This is compounded by the fact that we're exercising less with more sedentary lifestyles.
Then, as more and more people move to major cities like Johannesburg, Durban and Cape Town, traffic congestion increases, making commuting to and from work even more stressful and time-consuming. This often means we're spending more time on the road than in the kitchen.
Consequently, urban living causes a dangerous domino effect that's making us more sedentary, poorly fed and overly stressed. This is especially the case when a lack of time leads to poor eating habits, and consequently, growing obesity.
Today, 4.5 million people die each year as a result of being overweight or obese - more than the worldwide deaths linked to being underweight. (Have a look at SA's stoutest cities here.)
Counter health risks with clever shopping
Moving to a farm or eco-estate may not be an option for many of us. And space limitations in cities make it near impossible to plant gardens that could yield plenty of fresh produce for families to eat. So instead of planting the bulk of our food, we source it via shopping.
However, food choices is one area in which we can take positive action. Discovery Vitality dietitian Terry Harris recommends choosing food that's as close to its natural state as possible. If it didn't come from nature or your kitchen, think twice about eating it (or giving it to your child).
"The emphasis, more than ever, is on a variety of whole, fresh foods, especially plant-based foods. Avoid or limit energy-dense, ultra-processed foods, red meat, salt and sugar." Terry also offers these practical tips to try at home:
Terry's top tips for city slickers
Save time in the future by taking the time now to meal-plan properly. On weekends, prepare healthy food for the week ahead and freeze them in individual portions for homemade ready meals.
Regularly cook in bulk and pack leftovers from dinner for lunch the following day.
Ideas for quick, healthy meals include vegetable and chicken soup (made with pre-cut vegetable soup packs, barley and legumes (soup mix) and shredded roast chicken without the skin), grilled fish with stir-fried vegetables, and an omelette with baked beans, or smoked salmon, avo and cherry tomatoes.
Carry a bottle of water with you or keep one topped up by your desk so you don't turn to sugary cool drinks or fruit juice to quench your thirst.
Find more tips to help you choose better when shopping here.

Terry Harris
Head Dietitian: Discovery Vitality
Terry, a registered dietitian, has been working in nutrition for over 13 years. She has been involved in private practice clinical nutrition as well as the food industry in her role as the dietitian for a major food retailer. Terry obtained her Masters degree in Nutrition from the Centre of Excellence, North West University. Terry's extensive knowledge and experience in dietetics and nutrition enable her to address the core purpose of her role of being responsible for providing clinical input into projects and activities that drive and enable the nutrition strategy for Vitality.
Get away from the city: win a dream holiday with Vitality Active Rewards
Need motivation to keep active each day? Vitality Active Rewards is encouraging Vitality members to get moving more than ever before. Vitality has introduced incredible new rewards at every level, ranging from free drinks to shopping rewards and dream holidays.
Achieve your weekly, personalised physical activity goal three times in a row to earn a surprise reward. Don't miss out - download the latest version of the Discovery app to get started today.
Do you live in SA's healthiest city?
If you reside in Port Elizabeth, alas the answer this year is no! Here's the lowdown on the 2017 Discovery Vitality ObeCity Index, which presents the latest insights on weight status and food purchasing behaviour across the country.
A peek into South African pantries
Coffee, cow's milk, fatty foods, wine - good or bad for you? Over the years, nutrition recommendations about what's healthy and what's not have swung from one extreme to another, leaving us hungry and confused!
Many seemingly innocuous foods contain high amounts of sugar, the overconsumption of which can lead to obesity. Be a 'grocery-shelf Sherlock' by learning to spot harmful sugars lurking in your grocery list.