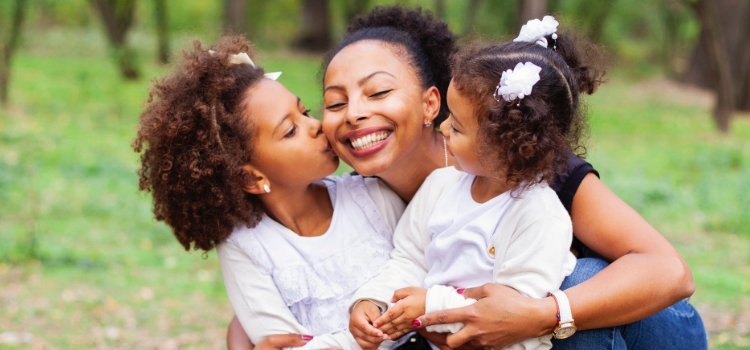 You can get Discovery Life's award-winning* LifeTime Max 200% Severe Illness Benefit for the same premium as the LifeTime Max 100% Severe Illness Benefit for the first three years of your policy. Potentially get up to double the payout on a qualifying event while paying less for the first three years.
Dread disease, specifically any form of cancer, is one of the last things anyone wants to experience or watch happen to a loved one. Yet, severe illnesses are a risk we all face during our lifetime.
Having comprehensive cover through a benefit that recognises the value of protecting against the intensity of such illnesses while providing the cover required to receive care within centres of excellence could very well be the 'life-saver' you need.
Protecting yourself against the lifestyle impact of dread disease
"In any instance where this kind of unthinkable event happens, a comprehensive dread disease benefit takes care of both the immediate and long-term impact of a severe illness," says Discovery Life Deputy Chief Executive, Gareth Friedlander. "Many dread diseases have both an immediate and long-term financial impact on a person and their families. Financially, costs can amount to unaffordable figures, and there's often a significant amount of unforeseen expenses for the impacted family that fall outside of what traditional health insurance covers - and sometimes what is available in South Africa. This is where such benefits can make the difference."
"We pride ourselves on providing the most comprehensive risk benefits. In the life insurance space, offering products that fully protect our clients allows us to stay true to our core purpose of 'making people healthier, and enhancing and protecting their lives,'" he adds.
Discovery Life's Severe Illness Benefit just got an enhancement
"You can now opt in to the flagship LifeTime Max 200% Severe Illness Benefit for the premium of the LifeTime Max 100% for the first three years of your policy," Friedlander explains. "It's comprehensive cover that gives you the potential to receive up to double your payout on a qualifying dread disease event."
"This is not a time to compromise on the quality of your benefits, but at the same time clients are experiencing financial pressure and this offer provides the best of both worlds, in a sense - you can get up to double the payout at the point of claim, all while paying a substantially lower premium for highly comprehensive cover," he adds.
"You will also have access to the most comprehensive multiple claims facility in the market where subsequent claims will be paid regardless of severity and whether the claim events are related to the initial claim. This is unique in the market and hugely important in the context of current health trends."
Key features available on the LifeTime Max 200% Benefit
Access to the Cancer Relapse Benefit, which offers additional payouts of 50% and 100% of the insured amount if a cancer recurs following a one-year remission period, allowing clients to receive up to 365% of the insured amount**.
Access to the Global Treatment Benefit, which provides up to 250%*** of the benefit amount, allowing you to use the lump sum to fund treatment at any international facility offering cutting-edge healthcare.
Child Severe Illness and ParentCare: Automatic severe illness coverage for children and parents of the insured person.
For SCIDEP conditions, clients can receive a payout percentages substantially above 100% of the insured amount.
The LifeTime Max 200% limited offer is available for new and existing clients who either add or upgrade to the current LifeTime Max 200% Severe Illness Benefit for the first time. The offer runs between 27 September 2021 and 31 March 2022.
Learn more about the LifeTime Max 200% Severe Illness Benefit here.
Discovery Life Limited. Registration number 1966/003901/06, is a licensed life insurer, an authorised financial services and registered credit provider, NCR Reg No. NCRCP3555. Product rules, terms and conditions apply.
*The LifeTime Max 200% Severe Illness Benefit was awarded the best dread disease product in the market for cancer cover by the Independent Clinical Oncology Network (ICON) in 2016
** This feature adds 100% through the Cancer Relapse Benefit and 65% through our progressive multiple claims definition
*** Up to 250% on a Purple Life Plan and up to 180% on a Classic Life Plan
Value-added benefits from Discovery Life that you can 'bank on'
A healthy lifestyle and sound money management have a direct improvement on the quality of our lives - something we can all benefit from. What if you could add a little more value to your quality of life? With Discovery Life's Bank Integrator Benefit, you can.