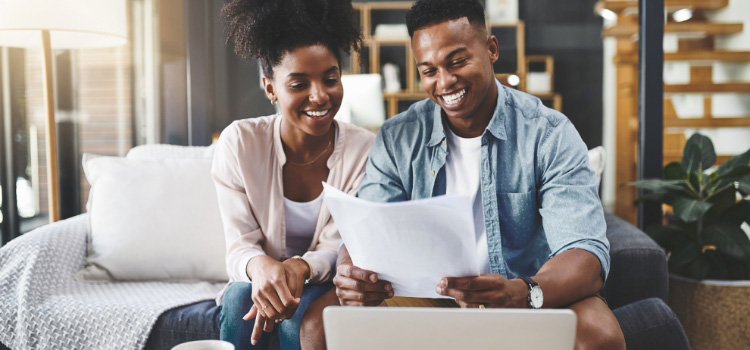 These days, life cover is flexible enough to shift with every stage of life. As such, an annual look at the very least (or when big changes happen) is an ideal time to refresh your cover to make sure it caters for all your and your family's needs.
Whether you've had a life insurance policy for a while or are considering one for the first time, being meticulous in meeting your life cover is incredibly important.
It's also important to understand that the decisions you make when you first take out a policy are not set in stone. Just like your life, your life cover needs can - and likely will - change over time. These days, life cover is flexible enough to shift with every stage of life. As such, an annual look at the very least (or when big changes happen) is an ideal time to refresh your cover to make sure it caters for all your and your family's needs.
The annual audit checklist
"Auditing your life cover plan at least once a year is one of the best ways you can ensure that your financial future is as secure as it can be," says Discovery Life financial adviser, Claire van Wyk. "This planning tool is in your hands. What you're planning for may be largely out of your control to entirely prevent, but the opportunity to have a plan in place is a responsible action you can take to ensure a far better outcome."
Small adjustments can have a crucial effect. "How you work with your policy makes all the difference," van Wyk adds. "Working closely with your adviser, it's best to make slight adjustments annually as opposed to trying to give your plan a complete overhaul every five or ten years."
"If you think about it, risk is present all the time. So, tending to your plan more frequently helps to leave you and your loved ones a little less vulnerable should the unthinkable happen," she explains further. An annual review allows you the opportunity to find potential gaps in your cover in relation to changing needs in areas such as your lifestyle, health or finances.
"Through the process, you can determine whether or not you have enough cover or the right mix of cover benefits. It's also a chance to review your beneficiaries and ensure that all pertaining details are indeed still correct," adds van Wyk.
Here's how to approach an annual cover audit in six simple steps:
Step 1

Take a look at the full picture and assess your plan against your current circumstances

Assess your current cover in its entirety to determine whether or not it is still realistically sufficient in relation to your circumstances. More importantly, can your current coverage realistically provide enough financial security if a major life event had to occur today?

It's important to consider how any potential changes in your life may impact your plan, such as:

How has your family structure changed?
Have you had any children?
Are your children older now than when you took out your policy?
Have your children now grown and established their own independent lives?
Have you or any one of your loved ones developed a severe illness or disability?

Step 2

Cross-check that any of your plan benefits or the policy in its entirety haven't lapsed

Such a set of circumstances could bring about a nasty realisation if you had a need to claim, so it's crucial to double check things frequently enough - especially policies you may have had with an employer before retirement. It's also a good idea to go over any fine print to check at what age your benefits may be stipulated to lapse at.

Step 3

Ensure that your list of beneficiaries and their details are up to date

Just as your own circumstances may change, so too can those of your beneficiaries. This can affect how your plan is administered when needed. So, it's important to update changes as they directly affect you and your chosen beneficiaries.

Things to consider include:

Do you now have grandchildren?
Have you gotten divorced? Or remarried?
Do you need to adjust the share percentages of your adult children?
Have any of your beneficiaries relocated?
Have you lost someone dear to you?

Step 4

Reassess your life insurance goals

What do you need to safeguard today and into the foreseeable future?
Do you still need financial security for loved ones to be able to pay off a home loan?
Do you need to potentially consider tertiary education costs at either a local or internationally based institution?
Would you like to encourage your young adult children to use a pay-out to help support or boost a retirement nest egg?
How has your overall health been looking? Should you consider some potential contingency planning, such as a relook severe illness cover?

This is a great opportunity to align your current and potentially foreseeable needs against your goals to ensure that you plan enough cover should it be needed down the line.

Step 5

Relook your estate plan

Have there been any applicable tax amendments that could affect your plan?
Have you or one of your beneficiaries moved overseas where different jurisdictions apply?
Are your beneficiary preferences still the same?
Do you now have a property overseas?
Are you running a business internationally?
Do you have offshore investments?
Can you benefit from setting up a trust?

Your estate plan needs to factor in your life insurance cover. To avoid negative implications, liabilities and legal pitfalls, it's a good idea to review your entire estate plan annually too as part of your life insurance audit.

Step 6

Carefully consider any sound advice given by your financial adviser

The aforementioned steps all paint a clear enough picture of your current life insurance coverage. Where gaps or oversights have been identified, assess your options together with your adviser to best identify a fitting solution to either add or change in your policy structure. A knowledgeable adviser is best placed to assess what solutions are available in the market and advise on which may be a good fit for your needs and goals.
Learn more about Discovery Life's suite of protective cover and benefits that reward healthy living and safeguards your financial future.
For more information, speak to a financial adviser or get a quote in 60 seconds.
Discovery Life Limited. Registration number 1966/003901/06, is a licensed insurer, and an authorised financial services and registered credit provider, NCR Reg No. NCRCP3555. Product rules, terms and conditions apply.