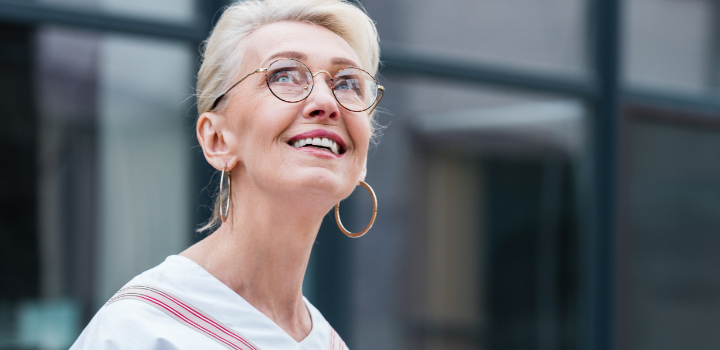 A Discovery Life policyholder and Discovery Health Medical Scheme member found herself unexpectedly tested for COVID-19 in March this year. With virtually no signs of illness, her positive result came as a surprise.
It was mid-March and South Africa was just beginning to tally up the number of COVID-19 infections. For Johannesburg-based attorney, Amanda*, the reality of this health crisis was about to hit home well before the country accelerated towards its infection rate peak.
"I realised I may have been exposed after a friend contacted me to tell me that his place of work was closing for two days. Another employee at his work who had travelled to the United Kingdom tested positive for COVID-19, and the rest of the team were asked to get tested."
"We quickly realised that I had been in contact with him after he'd been exposed to the employee in question. So, as a precaution, I informed my own employer of the potential exposure and started self-isolation."
"At the time there were less than 50 cases in the country, and it still seemed very far away"
"I honestly didn't think I had COVID-19. I only had a mild cough, which I was sure was nothing more than a cold – especially as my 'potential contact' had no symptoms at all. I had no other symptoms, not even a fever; and it seemed very far-fetched that I would be diagnosed with the disease that was, at the time, devastating Italy.
"Once I got the positive test result, it really hit home"
"Even though I felt fine, I started worrying about the friends and colleagues I had been in contact with in the few days between my exposure and going into self-isolation."
"Thankfully, my close contacts all tested negative, but my experience illustrated how quickly and easily the virus was spreading."
"My recovery experience was incredibly positive. I was completely overwhelmed by how people reached out and offered to help. I had groceries dropped on my porch, daily check-ins from friends and family; and even had one friend email me half a dozen e-books to keep me busy in isolation."
"The most difficult part was convincing everyone not to worry. I felt like I had nothing but a very mild case of the flu."
As the world now knows, although symptoms of COVID-19 can be mild enough to feel like a common cold or a bout of the flu, it is indeed a very different illness. Amanda was booked off work and remained in self-isolation for a little more than three weeks.
As a result of this necessary isolation and recovery period, she submitted a claim against her Income Continuation Benefit on her Discovery Life Plan.
This benefit ensured that Amanda was able to fund her lifestyle needs while unable to work due to her illness. With this benefit, she was automatically covered with whole-of-life financial protection that could see her through her recovery period without any loss of income.
The benefit is structured to automatically protect up to 100% of a person's income (after tax) if they are temporarily or permanently unable to work due to illness or disability. Amanda was thus able to receive a portion of her monthly income while she was unable to work.
Discovery Life's Income Continuation Benefit is a customisable product that ensures that you have automatic financial protection when you are unable to work due to sickness or injury. These tailored features aim to provide full lifestyle cover, protect yearly bonuses and the ability to increase cover by 20% without additional underwriting every three years, among other things. In addition, the Income Continuation Benefit encourages improved overall health and wellness with incentives that allow you to earn additional retirement funding. You even have the ability to receive a portion of your premiums back through the PayBack benefit as a reward for living well.
"My claim experience with Discovery Life was extremely efficient and easy"
"Discovery kept me up to date on both the facts surrounding the unfolding pandemic as well as the claims process and benefits."
"My experience with both Discovery Life and Discovery Health Medical Scheme was extremely positive, with the bare minimum of admin. Everything was processed quickly with no fuss or red tape."
With COVID-19 being a new health crisis for populations around the world, providing up-to-date, well-referenced and medically reviewed information has been paramount for the business to provide for its members, policyholders and general public. A dedicated Discovery hub of information has been created and is regularly updated for this purpose. Learn more about COVID-19 and how to cope during uncertain times.
"I felt supported during the claims process by all who were involved in handling it for me"
"I had several follow-ups from Discovery, and specifically from my broker; to check in with whether the claims process was progressing as it should, but also to just check-in with how I was feeling."
"My broker, Danté Martin, was absolutely amazing throughout the process, and had really gone above and beyond to make sure that I get the necessary support I needed."
Now recovered and doing well, Amanda (like everyone else in the country) is taking the necessary precautions to stay safe as the infection rate increases. By having an Income Continuation Benefit in place on her Discovery Life policy, she was able to ensure that she suffered no financial losses at a time she really needed to focus on getting herself physically well again. Protective cover like this can really provide peace of mind when the unthinkable actually happens.
*As voted by the Independent Clinical Oncology Network.
This article does not constitute financial advice. Discovery life limited. Registration number 1966/003901/06, is a registered long-term insurer, and an authorised financial services and registered credit provider, ncr reg no. Ncrcp3555 no liability will be accepted for the effect of any future legislative or regulatory changes. Product rules, terms and conditions apply.