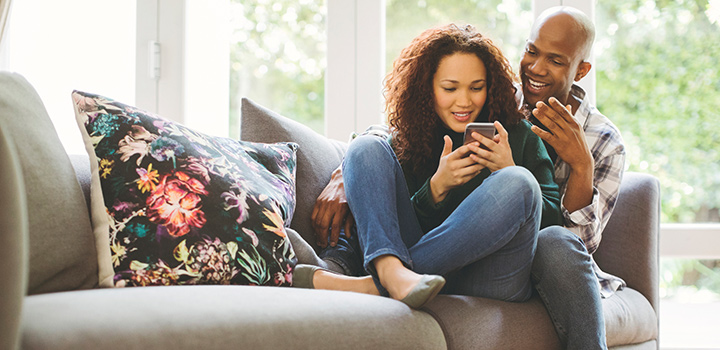 In 2019, Discovery Bank – the world's first behavioural bank – will be available to the South African public. Simply put, it's a bank that will guide, motivate and reward you for getting financially healthier. Here's how.
Unsure how Discovery Bank will help you manage your money better, what Vitality Money is, and how it all fits together? Here's a summary.
For starters, you don't need to have any other Discovery products (like health, life or short-term insurance) to be a Discovery Bank client (although you can enjoy more rewards if you do – but more about that later). Discovery Bank clients (over 18 and with an account other than a savings account) enjoy access to Vitality Money, a behavioural change programme that encourages and rewards healthy financial behaviour.
Certain financial behaviours play a large part in determining your financial health. Discovery Bank will assess your financial health and reward you with Vitality Money points for healthy behaviours. The five key areas we'll focus on are saving better, managing debt, paying off property, ensuring financial security through insurance, and planning for retirement.
Improve these 5 behaviours to increase your Vitality Money status
Together, how you manage these five aspects form your Vitality Money status. Your status is holistic, so it's not just about how much you earn or spend. It's about the big picture – a healthy financial future and learning the habits that will get you there. Importantly, you don't need to earn more money to get more points - you'll improve your status just by learning and practicing the healthier financial habits we guide you to.
Remember, being properly informed can make or break your financial success. That's why Discovery Bank is partnering with Worth to bring you valuable financial education courses at a reduced cost. Discovery Bank clients will be able to sign up for these courses online or in the app, and get a little more help making your money work for you. Look out for more details on this in the near future.
Savvy money management means a higher status and bigger rewards
Your Vitality Money points determine your status i.e. Blue, Bronze, Silver, Gold or Diamond. The better you manage your money (like saving regularly, insuring your assets and putting money aside for retirement), the higher you'll climb on the status ladder. And the higher your Vitality Money status, the bigger your rewards.
What rewards? Healthy banking offers you these unique and exciting rewards:
Dynamic Interest Rates: Benefit from lower interest rates that flex monthly based on your money decisions (reflected in your Vitality Money status) - so you can get higher interest rates on savings and lower interest rates on credit
Dynamic Discounts: Our bank rewards are immediate and tangible, and are all designed so you can do more with your money. You'll have the opportunity to boost your discounts and cash backs up to 100% on a gym membership, up to 75% off flights and up to 75% back on HealthyFood - and enjoy seeing your savings grow as all this cash back is paid into your Vitality Savings Account.
Vitality Active Rewards: Earn more rewards when you spend responsibly, and hit your weekly Active Reward goals.
Our partners for boosted Vitality rewards
Get even more out at our wide range of Vitality partners – from fuel, sports gear and personal care to healthy food and flights - there's something for everyone: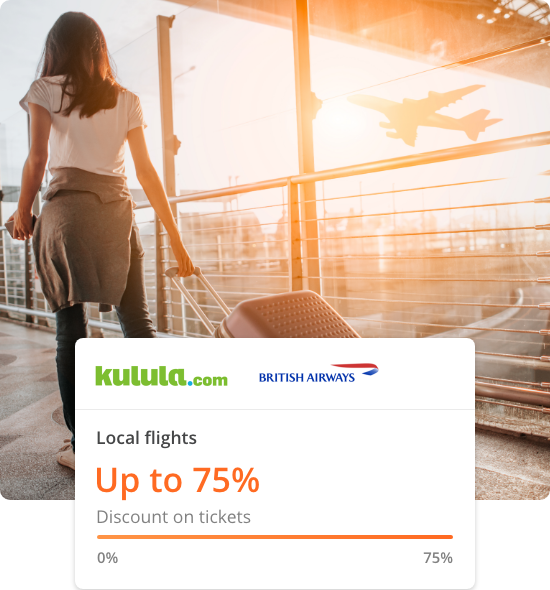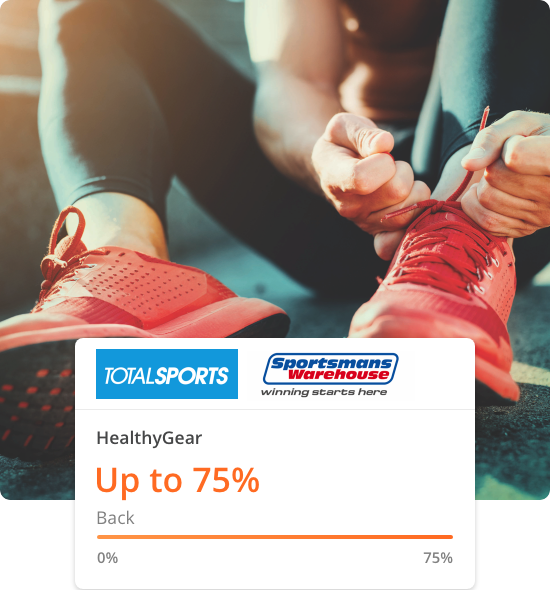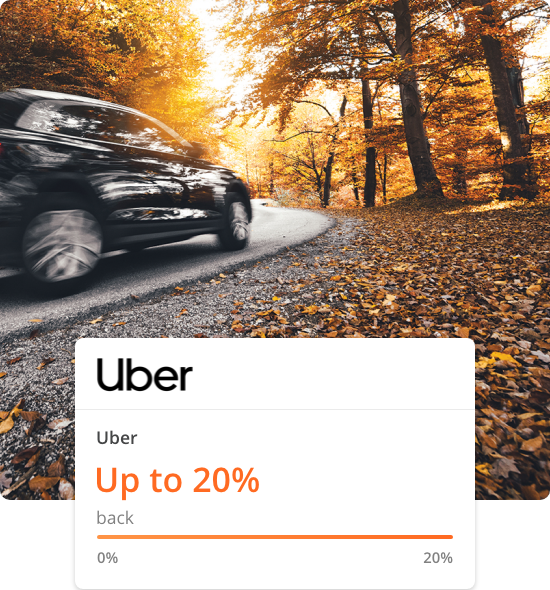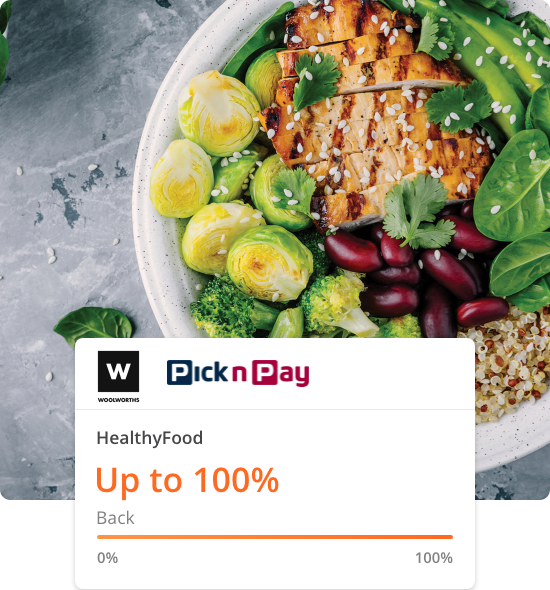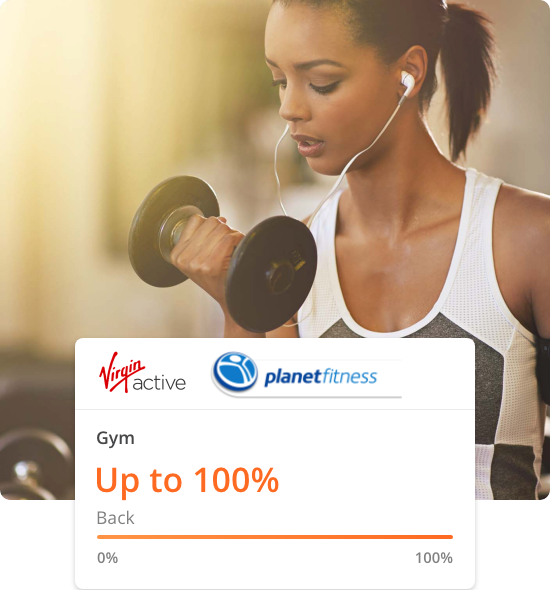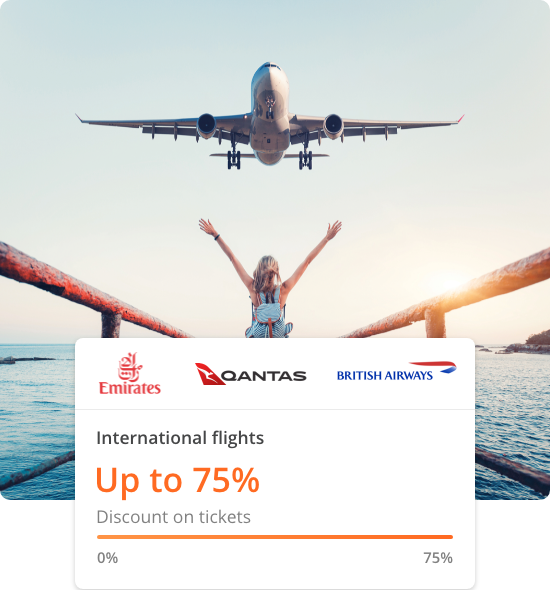 Vitality Money empowers you to make changes that work for you and rewards you along the way. And if you're already good at managing your money, we'll help you take it to the next level.
Disclaimer: This article is meant only as information and should not be taken as financial advice. For tailored financial advice, please contact your financial adviser. Discovery Bank Limited is an authorised financial services and registered credit provider. Registration number 2015/408745/06.
We'll help you become financially healthier
Want more choice and freedom to enjoy the things you love? It starts with a healthier financial future. With Discovery Bank, you can get a Vitality Savings Account that offers:
A dynamic, market-leading savings rate that gets better as you manage your money well
Zero fees
Vitality cash back paid into your Vitality Savings Account
The ability to convert Vitality Rewards Points into savings
Covering your Discovery Insure excess from your Vitality Savings Account
Start your journey to a healthier financial future with Discovery Bank. Add your name to the list and we'll contact you as soon as our staff beta test is complete.
Join a bank that's good for everyone
Discovery's model of shared-value banking encourages clients to improve their financial health, which helps them create wealth over the long term. Financially resilient clients mean a healthier society in general, one that has more disposable savings and wealth, with far less reliance on the state. Discovery Bank also grows with more clients and lower risks. What's good for our clients, is good for society, and is good for us.
Start your journey to a healthier financial future. Learn more about Discovery Bank here.
South Africans are well used to hearing that they don't have a great savings culture. The good news is that there has been a slight uptick in South Africans' savings habits.
Staying financially fit for a lifetime
A retirement savings strategy isn't static - it needs to adapt as you move through different life stages. In other words, a 25-year old will approach retirement investment differently to someone who is 55.