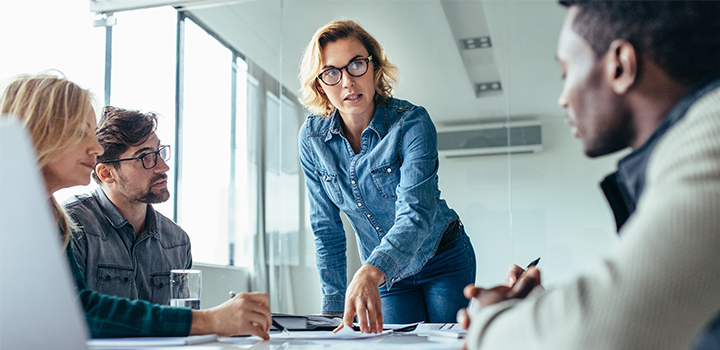 By having the right cover in place and knowing your rights as an employee, you will be well positioned to focus on your health and wellness in the event of a cancer diagnosis, while maintaining a level of financial and job security.
Understanding your employer's group risk benefits
As an employee with group risk benefits, you typically have access to income continuation and severe illness cover. In many cases, you may also belong to a company medical aid scheme with a comprehensive oncology programme.
If you are diagnosed with cancer, your treating doctor will typically help you register with your medical aid scheme's oncology programme. These programmes cover your cancer treatment costs up to R400 000 per year, ensuring that you receive the best level of care without having to reach into your own pocket. If your cancer diagnosis is quite severe, you may need additional funds to cover treatment costs and adjust to your lifestyle needs. The severe illness benefit helps you by paying out a lump sum if you are diagnosed with a serious illness such as cancer. These funds can be used to help you better cope with your condition and associated costs.
There also may come a time during your treatment when working is no longer an option. At this point, your income continuation benefit is activated, and will replace your monthly salary until you are able to return to work.
What leave period are you entitled to when you are diagnosed with cancer?
Under South African labour law, most employees are entitled to six weeks of sick leave in every three-year work cycle. If you have been in your job less than six months, you get one day for every month (26 days) worked, on full pay. Cancer treatment can quickly exhaust this leave, which is why it is important to understand what the road ahead will look like.
What should you disclose to your employer when you are diagnosed with cancer?
If you have been diagnosed with cancer, it is important to have ongoing conversations with your doctor about what your prognosis is, what your treatment options are and how this will impact your work life. It is then essential to disclose your health status to your employer so that they are aware of the situation and to discuss the options that are available to you. Legally, your employer is required to investigate the extent of your disease and then explore ways in which they can best assist you.
Depending on your course of treatment and your future ability to work, you can discuss working from home, continuing at the office, or a combination of the two. Your employer is required to make reasonable accommodations based on the chronicity of your disease and is there to help you along your road to recovery.
Smaller companies or start-ups typically don't have the resources to offer you paid time off, and you may have to take unpaid leave or resign. Having cover in your personal capacity is extremely important in this instance to ensure you are financially stable while going through treatment. It is also worth considering add-on benefits in your personal capacity such as gap cover to ensure that you have extra funds in case your medical savings account is exhausted, and education policies to cover costs for your children's education while you are possibly not earning an income.
Wellness in the workplace
We spend about 30% of our lives at work therefore it should be a place that you feel comfortable. If you work for a large employer, your company will typically have a wellness programme. Tap into these resources and use them to your advantage. Engaging in activities such as healthy lifestyle behaviours and participatory counselling sessions can help you better manage your condition and increase your chances of recovery.
Empower yourself by knowing your rights and how you're covered
It's not until you or someone you love is affected by a life-altering disease such as cancer, that you truly appreciate and understand the importance of risk benefit cover. There are many different types of benefit plans. As an employee, you need to find out what your employer offers, and then match your needs and preferences with what is available. If your employer doesn't offer comprehensive benefits, it's important to take out cover in your personal capacity to ensure that you and your loved ones are in the best financial position possible.
To find out more, speak to your financial adviser or visit www.discovery.co.za.
All medical information found on this website including content, graphics and images, is for educational and informational objectives only. Discovery Health publishes this content to help to empower cancer patients and their families by promoting a better understanding of a cancer diagnosis. The views expressed by all of the contributing healthcare providers are their independent, professional medical opinions, aimed at supporting patients. These views do not necessarily constitute the views of Discovery Health.
The Discovery Health Medical Scheme is an independent non-profit entity governed by the Medical Schemes Act, and regulated by the Council for Medical Schemes. It is administered by a separate company, Discovery Health (Pty) Ltd, an authorised financial services provider.
Why are cancer-related insurance claims important?
How do insurance companies' life and healthcare oncology claims add to the picture of cancer trends in South Africa? Directly or indirectly, cancer affects us all. And, these stats paint a fascinating and relevant picture of cancer in our society
Cancer and your will: leaving a legacy, on your own terms
A cancer diagnosis usually opens the door to difficult but essential conversations that many of us don't want to have. One of these involves talking openly and honestly with loved ones about how you want your estate distributed when you are gone.