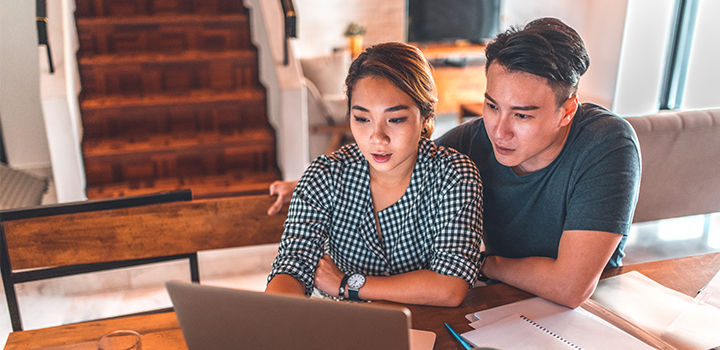 How do insurance companies' life and healthcare oncology claims add to the picture of cancer trends in South Africa? Directly or indirectly, cancer affects us all. And, these stats paint a fascinating and relevant picture of cancer in our society.
From 2011 to 2017, there's been a 10% increase in new cancer diagnoses and a 45% increase in the prevalence of cancer – people receiving treatment. This while, total treatment costs have skyrocketed - up by 103%.
"These costs stem from the increased prevalence of cancer, new high-cost treatments, as well as treatments that extend for long durations," says Discovery Health's chief medical officer, Dr Maurice Goodman.
This data comes from a study of people who are members of Discovery Health Medical Scheme (DHMS), the largest open medical scheme in South Africa (2.8 million members in total). In 2017, 7597 DHMS members were newly-diagnosed with cancer. And, the 38 295 members actively receiving treatment that year cost the scheme a whopping R3 billion.
Another piece of the Discovery cancer trends puzzle comes from life cover data. In 2017, Discovery Life's severe Illness benefit claims came mostly from people aged 41 to 60, with almost half (48%) of all female severe illness claims related to cancer. Male claims stemmed primarily from heart- and artery-related illness (36%), followed by cancer (31%).
For October to December 2018, cancer led the business' death-related claims, with almost R153 million paid out in that quarter alone for clients. Their average age? 57. In the same quarter, cancer topped the list of claims related to severe illness (38%) and capital disability (24%), with R121 million and just under R52 million paid out respectively to clients of average age 51 and 48. For younger people (average age 45), cancer came in fourth on the claims list and was linked to 10% of claims for income continuation benefits, with R11.6 million paid out to these clients over those three months.
In today's world, what does it mean to be have cancer at 46, or 52, or even 58 when you're a productive member of society, with many dynamic years of life ahead? Most of Discovery Life's policyholders are 40 to 44 years old.
"We used to say one-in-four South Africans have a close friend or relative diagnosed with cancer," says Prof Michael Herbst, health specialist at the Cancer Association of South Africa (CANSA). "Now it's more like one-in-three or one-in-two depending on how informed people are. The World Health Organization (WHO) and the International Agency for Research on Cancer predict that within the next five to 10 years there will be a 30% increase in the incidence of cancer, mostly in low-income and middle-income countries, like ours."
What role does insurance-related cancer claims data play?
In late 2018, Discovery released information to the media summarising thousands of cancer-related claims from two sizeable data sources:
Discovery Life's cancer-claims data for 2017 to 2018
Discovery Health's latest Healthcare Claims Tracker – a review of DHMS members' oncology claims between 2011 and 2017.
Discovery Life's chief medical officer, Dr Maritha van der Walt, explains, "On the life side, we're seeing that young people are as vulnerable to cancer as older adults. Cancer affects men differently to women. Cancer has a significant financial impact on lifestyle and career at any age, and there's an increasing need to accommodate recurrent cancer claims and develop innovative insurance products that keep up with cancer trends." The data reinforces that early detection is fundamental to better treatment outcomes and to decreasing mortality rates.
What does cancer cost?
In 2017, Discovery Life paid out a massive R1.8 billion in life cover claims, and almost R700 million in claims for capital disability.
Cancer is a massive part of what's driving these death-related claims. Dr van der Walt explains: "Women's life cover pay-outs related predominantly to cancer (34%). Breast, ovarian and cervical cancers make up the bulk of these, and they're followed by cardiovascular disease (20%). For men, cardiovascular disease topped the list at 26%, but this is closely followed by cancer (23%). In men age 41 and up, prostate cancer tops the list for cancer-related death claims, and in younger men, aged 21 to 40, testicular cancer is highest.
2017's healthcare claims data also shows:
The number of adult men on active treatment is increasing at a faster rate than for adult women (4% more men).
From the age of 56, men have a significantly higher rate of new cancer diagnoses (26%) compared with women.
Between the ages of 35 and 55, rates of new cancer diagnoses are higher in women than men.
Healthcare claims parallel these findings. Top cancers by incidence (new diagnoses) in 2017:
Affecting male DHMS members: prostate cancer
Affecting female DHMS members: breast cancer
Cancer prevalence data for 2017 (members on oncology treatment in) show the cancers that top the treatment lists:
For male members: prostate, colorectal and urinary cancers
For female members: breast, colorectal and thyroid cancers
"The second- and third-most newly diagnosed cancers across both male and female DHMS members were colorectal and lung cancers," adds Dr Goodman. In fact, the number of DHMS members newly diagnosed with colorectal cancer each year has increased by 14% since 2011, while 52% more members are now receiving active treatment for this cancer. The incidence of colorectal cancer peaks between the ages of 76 and 80 years old; however, there are members being diagnosed from as young as 16 years of age.
Dr Goodman adds, "The proportion of members diagnosed with colorectal cancer that has spread to other parts of the body is significantly greater than in breast cancer and prostate cancer. Colorectal cancer screening tests among DHMS members – though up by 26% since 2011 – remain infrequent compared to breast or prostate cancer screening tests.
Want to #UnderstandCancer? Find out more about the financial implications of cancer by listening to Discovery's Understanding podcast series.
Good news around male and female cancers
"Since 2011, we've seen a 13% increase in members newly diagnosed with prostate cancer and a 63% increase in members on active treatment," says Dr Goodman. "Yet, we haven't seen an increase in diagnoses where the prostate cancer has spread to other parts of the body. That's thanks to men and their doctors doing 17% more screening tests, thereby catching the cancer early on, for better prognoses."
Dr van der Walt adds, "Improved screening rates and cancer treatments mean that from 2013 to 2017 there has been a 31% decline in the relative incidence of life cover claims related to female cancer deaths – a drop from 50% to 34%. These women go into remission, and that's led us to develop benefits that allow for multiple cancer claims. The reality is that cancer can recur," she adds. "Up to 30% our life cover claimants had a condition relating to severe illness or capital disability prior to death."
Breast cancer incidence among DHMS members starts to increase significantly for women from age 40 onwards. "The average age of members first diagnosed with breast cancer is 57.5 years old," says Dr Goodman. "It's encouraging to see that the number of women undergoing screening tests for breast cancer has increased by 9% since 2011. Yet, more and more DHMS members are being diagnosed with breast cancer that has spread to other parts of the body, which means that a large percentage of women are still not going for their screening tests, or they are being diagnosed with more aggressive forms of breast cancer that are difficult to identify, even with regular screening. Women diagnosed with a breast cancer that hasn't spread are far more likely to have regularly performed screening in prior years."
Young people face the brunt of cancer too
The majority of younger people – aged 21 to 30 – who submit cancer-related Severe Illness Benefit claims to Discovery Life are diagnosed with haematological or blood cancers, like leukaemia and lymphomas. These illnesses require chemotherapy, follow-up care and intensive treatments, significantly affecting their ability to continue working, which makes life cover with an income protection and severe illness benefit all the more relevant.
In 2017, the top three newly diagnosed cancers among DHMS members who are children were leukaemia, brain tumours and Hodgkin's lymphoma. Most child members actively claiming for oncology treatment in 2017 were affected by leukaemia, followed by brain tumours and genito-urinary cancers.
Dr van der Walt adds, "On the life cover side, we cover children diagnosed with cancers – mostly leukaemia, lymphoma or brain tumours – under their parent's policies. A child's cancer diagnosis is devastating and financial relief makes a big difference to a family."
Cancer claims data - a microscopic cancer picture that matters
How does Discovery's data compare to wider cancer trends? In 2012, DHMS had an age standardised incidence rate of 237 per 100 000 lives - higher than the 187 new cases per 100 000 lives seen in South Africa as a whole and the 182 new cases per 100 000 lives seen across the world.
"Higher incidence rates amongst DHMS members are expected as people are more likely to join a medical scheme when they are encountering health problems, such as cancer. This higher incidence rate of cancer is thus a reflection of adverse selection in the open medical scheme environment. It is probably also a reflection of the increased levels of cancer screening and diagnosis in the private sector compared to the public health system," explains Dr Goodman. "Yet, the WHO's data show that cancer is a leading cause of death worldwide, accounting for 8.8 million deaths in 2015. Linked to one-in-seven deaths globally, cancer causes more deaths than HIV/AIDS, tuberculosis and malaria combined. So, it's really important that we understand SA's cancer landscape far better. Insurance claims stats offer a source of reliable, annually-reviewed, local data on cancer trends. They give us all a microcosmic insight into a portion of SA's cancer macrocosm.
Health
Discovery Health Medical Scheme is an independent non-profit entity governed by the Medical Schemes Act, and regulated by the Council for Medical Schemes. It is administered by a separate company, Discovery Health (Pty) Ltd, an authorised financial services provider.
Life
Please note that the advice shared in this article does not constitute tailored financial advice. Contact your financial adviser for advice particular to your financial needs. Discovery Life Limited, registration number 1966/003901/06, is a registered long-term insurer, and an authorised financial services and registered credit provider, NCR Reg No NCRCP3555.