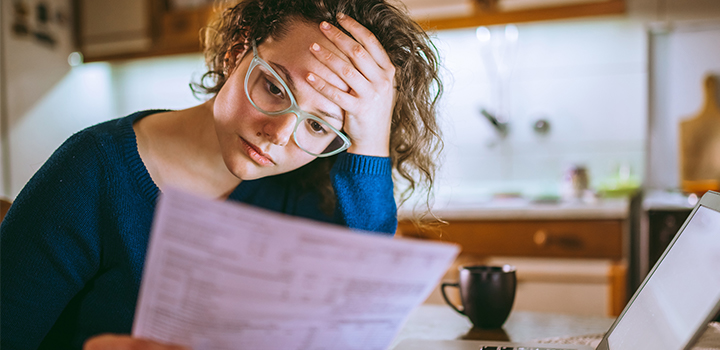 For anyone affected by cancer it is important to understand both the rising costs of cancer treatment and what you can do to ensure you aren't burdened by what some experts are referring to as the 'financial toxicity of cancer care'.
According to the American Institute of Cancer Research, cancer costs the world approximately US$895 billion a year.1 This means that while advancements in cancer treatments are increasing, so are costs.
And, according to Cancer Research UK, the cost of cancer drugs is increasing by 10% per year. Alongside drugs, the cost of diagnosis, radiation, chemotherapy, imaging, pathology, surgery and end-of-life care are also increasing exponentially.2 The Independent Clinical Oncology Network3 in South Africa estimates that, depending on the type of cancer, treatment locally can cost anything between R10 000 and R1 million per patient, per year.
These rising costs can be attributed to a number of factors:
New and innovative cancer treatment
The global oncology drug market is expected to reach US$150 billion by 20204. Before a cancer drug reaches the market, there are complex clinical research and administrative processes, including regulatory studies and multiple phases of clinical trials that add millions of dollars to the investment pharmaceutical companies need to make in developing new drugs.
Added to this, new biological cancer drugs such as Yervoy, used to treat advanced melanoma with a survival benefit of around three years in some instances, are even more costly. A course of 4 treatments with Yervoy costs approximately R960 000 - or more if higher doses are required. Combination treatments (e.g. Yervoy with Nivolumab), where two types of drugs are given together, have shown a noteworthy increase in survival rates to date and ongoing research is still under way. This sort of treatment has a significant impact on the costs of healthcare.
Advancing technologies
Technological advances in the medical sector have been crucial in the fight against cancer. More than half of cancer patients require access to radiation therapy. There are a number of state-of-the-art radiation units that provide newer techniques in radiation treatment allowing for accurate, concentrated doses of radiation to be delivered in shorter treatment sessions with potentially less side effects. Currently, there are a few5 machines of this kind in South Africa, with a multimillion rand price tag in setting up each unit.
Innovative surgical procedures
Robotic surgery is increasingly being used to treat cancer in South Africa and is steadily becoming the standard around the world. The technology gives surgeons finer hand control, making it possible for them to perform highly intricate and minimally invasive surgeries. A single robotic surgical system costs approximately R21 million. The cost of a procedure using the robot is significantly higher than conventional surgery. And there are currently 27 surgeons in South Africa accredited to operate using this type of system.
Discovery Health is taking steps to keep the costs of cancer treatment down for patients
While the costs of cancer treatment are significant, it's important to note that some medical schemes, such as the Discovery Health Medical Scheme, have taken steps to counter the rising cost of cancer treatment in South Africa.
Discovery Health continues to engage various stakeholders to address pricing of medicines and technologies used in cancer treatments to ensure access for members of the schemes under its administration. Discovery Health also uses its various assets across the medicines supply chain together with the Oncology Benefit offering, to facilitate patient access to high cost medicines.
Only 5.3% of Discovery Health Medical Scheme members experience out-of-pocket costs for cancer treatment.
Play your part in keeping the costs of cancer treatment down
Everyone has a role to play in helping to keep medical costs under control. From individuals to medical schemes to the regulator and governments, we can all ensure pharmaceutical research and development is fair and transparent, while striving to drive increased use and access to generic drugs and biosimilars (drugs that are developed to have the same active properties as the original) that can lower costs and give individuals greater access to treatment. This also creates more opportunities for funding of newer therapies.
Drug development, approval and testing can take several years. As the patent life of a drug is up to 20 years, pharmaceutical companies are therefore left with exclusivity to market and sell a patented drug for that long. While this gives them time to recoup their research and development costs, it prevents more affordable generic options from entering the market. By taking an active stance on these issues and urging regulators, government and suppliers to create sustainable approval processes and transparent prices, we can ensure that generic drug development takes place sooner, giving more people access to lifesaving treatment.
Ensure that you have the right level of cover
If cancer runs in your family, make sure that you are well covered by a comprehensive medical aid with sufficient oncology cover. By knowing that specialised treatments cost more, you may want to consider products such as supplementary gap cover, dread disease and other life products with comprehensive cancer cover that provides gap cover and funds for rare types of cancer.
Ask about more affordable drug alternatives
Once you receive a cancer diagnosis, your oncologist will put together your treatment plan including the drugs prescribed to treat you. Make sure you ask your doctor about cost-effective generic alternatives. Remember also to ask about access to over-the-counter medicines. Doctors may prescribe medications that they are familiar with without always taking affordability into consideration. By specifically raising the question of cost, you help doctors to think more in line with costs when devising treatment.
Lead a healthier lifestyle
Research by the American Society of Clinical Oncology shows that those leading healthier lifestyles have a better chance of surviving cancer and have lower levels of utilisation6. One study revealed that patients with stage III colorectal cancer could increase their chances of survival by 42%7 if they maintained a healthy body weight, engaged in regular physical activity and adopted other healthy lifestyle behaviours.
You are not alone, you have options
Not only does a cancer diagnosis come with emotional, physical and psychological consequences, but with financial ones too. The reality is that, in the face of this disease, you have the ability to take control of your financial future by having the right cover in place. More than 22% of South Africans died without some form of life insurance in 20168.
To find out more about the Discovery Health Medical Scheme click here. For more about Discovery Life click here.
All medical information found on this website including content, graphics and images, is for educational and informational objectives only. Discovery Health publishes this content to help to empower cancer patients and their families by promoting a better understanding of a cancer diagnosis. The views expressed by all of the contributing healthcare providers are their independent, professional medical opinions, aimed at supporting patients. These views do not necessarily constitute the views of Discovery Health.
The Discovery Health Medical Scheme is an independent non-profit entity governed by the Medical Schemes Act, and regulated by the Council for Medical Schemes. It is administered by a separate company, Discovery Health (Pty) Ltd, an authorised financial services provider.
Are you adequately covered for a cancer diagnosis?
A cancer diagnosis has both physical, emotional, and also financial implications. How can you be sure that you are adequately covered ahead of a cancer diagnosis? The answer lies in a combination of medical scheme cover and life insurance.
Why are cancer-related insurance claims important?
How do insurance companies' life and healthcare oncology claims add to the picture of cancer trends in South Africa? Directly or indirectly, cancer affects us all. And, these stats paint a fascinating and relevant picture of cancer in our society