Get ready for family, food and fun!
What do you picture when you think about April holidays? Long, lavish lunches with your family and friends? Picnics and outings while it's still warm outside? Active adventures with your bestie by your side?
Whatever your April holiday plans, we're here to help you make them a little healthier. How? By giving you more ways to eat well and stay active over the next long weekend.
What you can look forward to this April:
Get healthy. Get rewarded.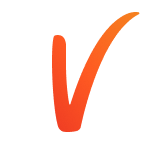 Your Vitality team
Here's what you can look forward to: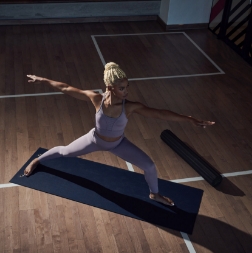 It's not over yet. Join the gym and get April and May, on us. You also save up to 75% on your monthly gym fees when payment starts in June.
Special gym offer >>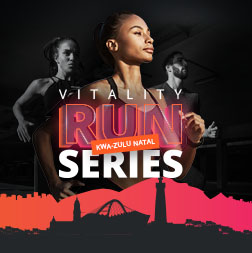 1 down; 2 to go. Join our last two Vitality Run Series events as part of our KwaZulu-Natal tour. Vitality points and Suunto prizes are waiting for you at the finish line
Let's get to the point(s) >>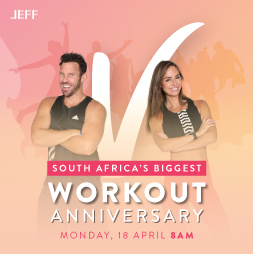 We beat the record in 2020. Join JEFF for SA's BIGGEST workout: Monday, 18 April at 7:45 and earn 300 Vitality points. Plus, stand a chance to win epic prizes including Fitbit devices and JEFF Club memberships.
Let's do it again >>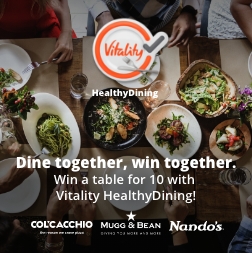 DINE together, WIN together. Treat someone special to a meal at one of our HealthyDining restaurant partners and you could win a Table for 10. Plus, claim your share of R10,000 in weekly restaurant vouchers.
It's a dinner date>>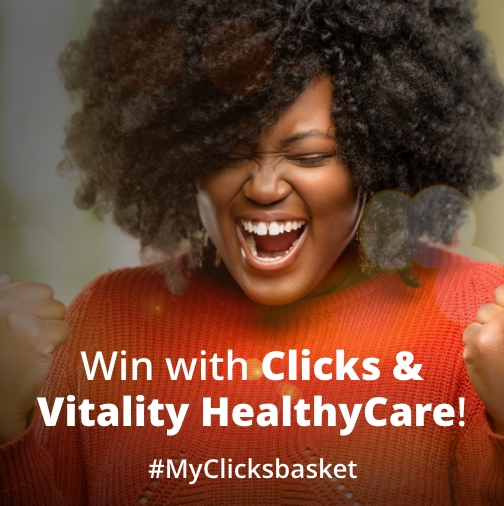 Stand a chance to WIN the value of your shopping basket back with Clicks every time you shop for HealthyCare items. Plus, make sure to follow these simple steps to get up to 25% back when buying your over-the-counter medication.
Shop o'clock>>
Round-the-clock service for you... From May 2022, Vitality 24/7 will make it possible to ask a live Vitality agent anything, anytime via Ask Discovery on WhatsApp, the Discovery app or website. That's 24 hours a day, seven days a week! Vitality 24/7 is here to provide you with even faster real-time assistance. In an effort to focus exclusively on supporting you around the clock, we will be closing our Vitality email support channels soon.
Register for Ask Discovery on WhatsApp >>