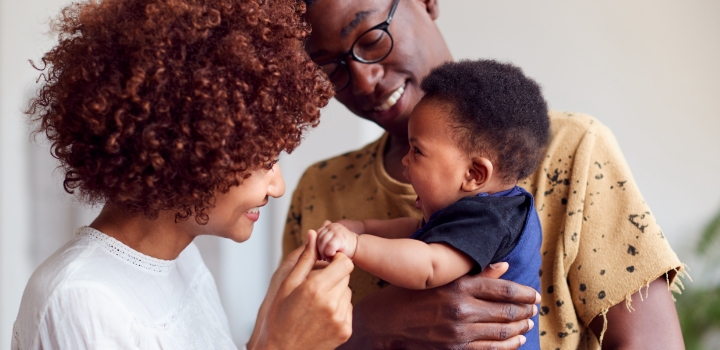 In 2022, we're introducing the new
HealthyBaby

benefit. Parents will soon be able to get rewards on more baby essentials than ever before, including once-off premium items from South Africa's leading baby stores.
The Vitality Baby 1 000 days programme has been hugely successful in nurturing healthy families from the start, supported by the HealthyCare benefit that gives parents rewards on day-to-day baby essentials from Clicks and Dis-Chem.
From Q1 next year, Discovery Vitality will add even more value for families with babies and young children through the new HealthyBaby benefit. Members will still enjoy rewards on daily items like nappies, barrier cream and wet wipes. Plus, they'll get to enjoy up to 50% back on premium items like prams, cots, booster seats and more from Babies R Us, Toys R Us and our new partner Baby City.
What do you need to know?
Through HealthyCare you will continue to enjoy rewards on day-to-day baby essentials from Clicks & Dis-Chem.
When HealthyBaby goes live, it will replace the 10% discount and the R100 voucher that Vitality Baby members have enjoyed at Toys R Us and Babies R Us.
Keep an eye out on our social media channels, the Discovery website and your inbox for Vitality HealthyBaby updates in 2022.