We know how it goes. After a busy day, sometimes a frozen meal is just what you need. Choosing convenient, healthy options is a win for a healthy body and mind. Soon, you'll get up to 25% back on qualifying healthy frozen meals or meal kits from our partners.
Remember when you started getting up to 25% back for ordering qualifying healthy meals from our Vitality HealthyDining restaurant partners and Uber Eats?
Well now, Vitality HealthyDining is levelling up with another exclusive offer just for you – get rewarded for healthy, nutritious ready-made meals.
That's right, in 2021, you can get up to 25% back when you choose qualifying healthy frozen meals or meal kits from our partners UCOOK, Frozen for You, We are Food and Daily Dish.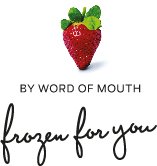 Meet the partners
Now, you can create healthy, restaurant quality meals in the comfort and convenience of your own home – with minimal prep work.
Master the art of cooking with UCOOK, a meal kit and meal delivery service that offers ethically sourced ingredients from local, small-batch farmers. Choose from 12 seasonally inspired recipes created by chefs every week.
For generous homestyle meals, look no further than Frozen for You. Founded by Karen Shorts By Word of Mouth, Joburg's Best Caterer for 27 consecutive years, Frozen for You makes their meals with only quality ingredients, using simple traditional methods suitable for any occasion, and is conveniently available to pop out your freezer when you need it most.
We are Food is a family business based in Durban that promises home-cooked meals with a difference. This female-strong small business creates wholesome and tasty frozen dishes that's affordable and easy to prepare. We are Food is available in Durban, around KwaZulu-Natal, Gauteng and the Western Cape.
For family dinners made easy, visit South Africa's first dinner kit company Daily Dish. Choose from 20 new different dishes every week developed by their in-house chef. Fresh ingredients from the farm to your home – now that's good health.
Get your healthy convenience meal online in five steps
1. Activate HealthyDining
Download the latest version of the Discovery app, select 'Vitality' and then click on 'HealthyDining' to activate the benefit.
2. Create a profile with the HealthyDining partner
Complete your personal details, including your ID number, and give the partner consent to share personal and order details with Vitality.
3. Choose healthier meals
Select from a wide range of healthier frozen meals or meal kits.
4. Get cooking
Enjoy the healthy meal at home.
5. Earn up to 25% back
Get rewarded for eating more healthily.
To get your maximum reward, follow these three simple steps:
Activate the Vitality HealthyDining benefit and get 10% back.
Find out your Vitality Age to boost your saving up to 15%.
Complete a Vitality Health Check or a Virtual Vitality Health Check-in to get the full 25% back on healthier meals.

Anything else you need to know about the HealthyFood extension?
Yes! The HealthyFood benefit will start including convenience and ready-made meals from January 2021. To know which frozen meals and meal kits qualify for HealthyDining rewards, look for the Vitality indicator at our convenience food partners, in store and online.
The HealthyDining monthly spend limit is R1 000 for a single member policy and R2 000 for a family policy.
Go on – get rewarded for making healthier meal choices.
Get healthy. Eat well. Get rewarded.