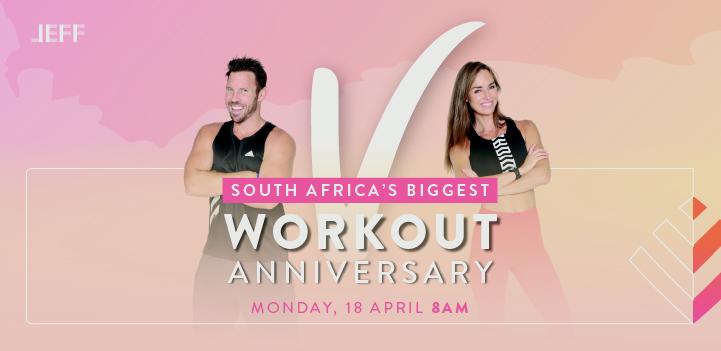 Happy anniversary of SA's Biggest Workout, fit fam! Now let's go even bigger. Join JEFF and Vitality at SA's Biggest Workout Anniversary on 18 April 2022 - and let's set a new record to aspire to! Plus, earn 300 Vitality points and stand to win EPIC prizes.
Picture this. On 18 April 2020, a mere month after COVID-19 hit South Africa, Discovery Vitality and JEFF teamed up to create ... SA'S BIGGEST WORKOUT!
It was indeed the largest virtual workout South Africa had ever seen:
5,000 live workouts on the day
27,000 workouts on playback (meaning people still did the workout after the event)
And on Monday, 18 April 2022, we're doing it again. Only this time, we're going even bigger and breaking our 5 000 live workouts record!
HIIT the celebration button on 18 April and stand a chance to win
You're invited to a 45-minute high-intensity workout on Monday, 18 April, in celebration of SA's Biggest Workout Anniversary!
Tune in live at 07:45 on the JEFF Facebook page or the Vitality Facebook page, get ready to HITT it up at 08:00 sharp with Johno and Juls Meintjes and stand a chance to win epic prizes including:
3 Fitbit devices that will help you track your performance - Fitbit Charge 4, Fitbit Versa 3 and a Fitbit Luxe,
10 x Monthly JEFF Club memberships.
You can help us break the 2020 record PLUS earn 300 Vitality points for joining the HIIT! Log your workout on the Discovery website and stand a chance to win epic prizes on the day!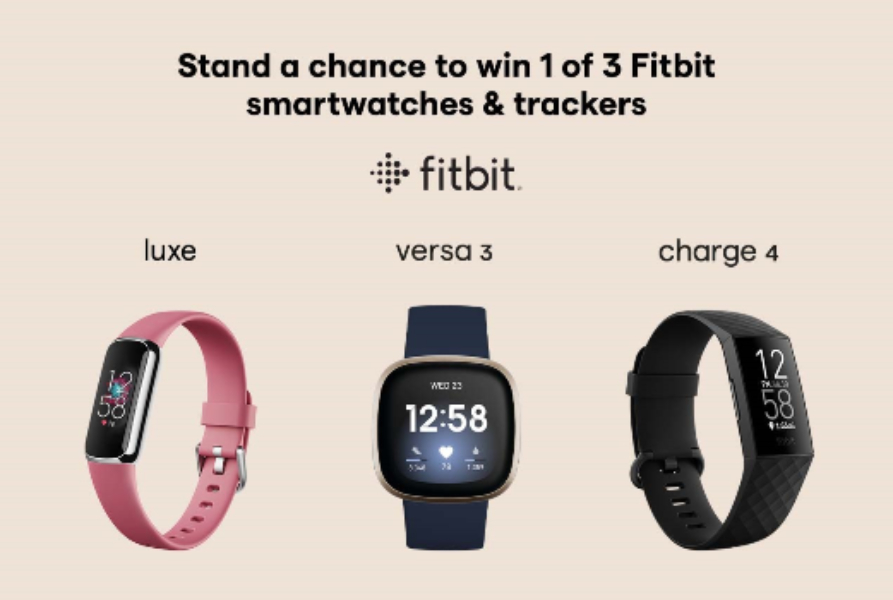 How to earn 300 Vitality points for JEFF events
Log in to your Vitality profile on the Discovery website.
Go to Gym and fitness > Vitality race events > Claim points for Vitality race events
Fill in the event name and select the event date.
Select the correct workout from the Race Type dropdown menu.
Your ID or passport number will be your race number.
Upload proof that you attended the workout session. Proof can be a screen grab or a photo showing that you logged in to the session.
If you need help, follow this step-by-step guide on how to earn Vitality points with JEFF.
Join over 70,000 JEFF Lifers and get 25% off
Have you joined JEFF Life yet? As a Vitality member, you can get 25% off your monthly JEFF Life subscription. Get access to over 50 live classes a week on the JEFF Web App plus join the world's most supportive fitness community - all for R150 a month!
And unlock a huge selection of online workouts, recipes, cook-alongs and more.
Live life with Vitality. Join SA's Biggest Workout Anniversary.
Event and competition terms and conditions apply.