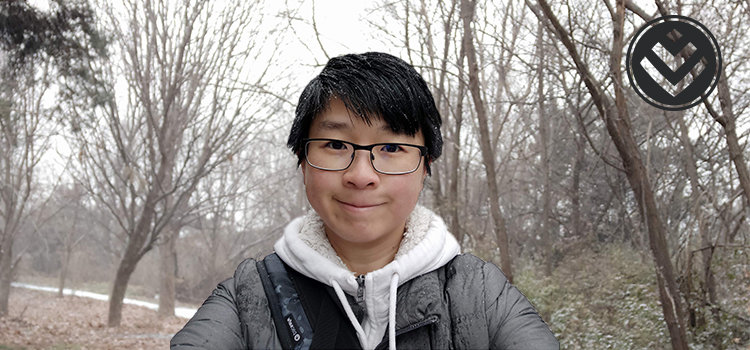 Vitality member Grace Leung has set a record for the most consecutive Vitality Active Rewards goals achieved since the programme began in 2015. That's over 300 weeks, nearly six years and many, many steps. She shares how she's done it - and how she will spend the rewards.
Johannesburg-based Grace Leung, who has unlocked the longest goal streak of any Vitality member, will tell you that consistency is key.
The cyber security lecturer is so dedicated to keeping her goal streak that she bought a new device to keep counting her steps when she forgot her Fitbit charger on an international trip.
"I think it is a bit obvious, I am competitive," she says. "I enjoyed the programme from the day I joined, knowing that there was a goal which I wanted to achieve. Afterwards, I wanted to see how long I could keep it up, even as the goals increased. Now I'm guarding it so that I do not lose that goal streak!" she says.
Grace says that while she has seen the health impact, she is by no means the fastest or fittest person out there. "Just walking and sometimes running on a treadmill is good enough to keep up my goals," she adds.
Small steps towards good health
"Without Vitality, I wouldn't have gone for my health checks every year. We have a family history of high cholesterol and this showed up in my results. I changed what I eat, including making healthy green juices. Along with the exercise, it means that this year my cholesterol reading was really good," Grace says.
Grace explains that the mental health aspects are also evident. "Hearing how lockdowns have affected people with depression and anxiety, I know that walking or running on a treadmill for 30 minutes without thinking about anything else, has really helped me mentally," she says.
When lockdown restrictions were not in place, Grace achieved her 10 000 step count to earn 100 Vitality fitness points a day by walking between lecture rooms. "When my points requirement reached 900 points a week at one point, I started doing parkruns for the additional 300 points," she adds.
And the other rewards will go to...
"I've been saving my Discovery Miles. I am a huge Lego fan and will splurge on a set when I am ready," says Grace.