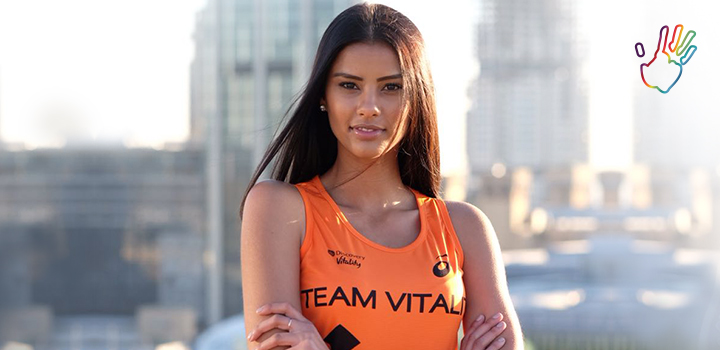 Celebrate Women's Month with us by getting active to help schoolgirls in need
This Women's Month, Discovery Vitality has partnered with Dis-Chem and Miss SA 2018, Tamaryn Green, to empower schoolgirls and help them maintain their dignity - by providing sanitary products to girls in need.
Tamaryn Green has committed to the empowerment of young women as one of the objectives of her reign. She hopes to inspire and empower women to be the best version of themselves. She wants to show South African women that they have a voice and it can be heard, they can be seen and will be valued.
Here is how you can help
Achieve your Vitality Active Rewards goal and from Women's Day on 9 August, you will have the option to donate your rewards through Vitality MoveToGive instead of your usual drink or snack. Your donation will provide a sanitary pack through Dis-Chem with StayFree to the Caring4Girls programme that will distribute the products to communities in need.
PLUS as part of Dis-Chem with StayFree's commitment to this initiative, for every pack donation you make through Vitality MoveToGive; they will double it.
Your contribution will assist with improving the health and gender equality of schoolgirls in our country.
Get active to get (others) rewarded.
The Vitality team