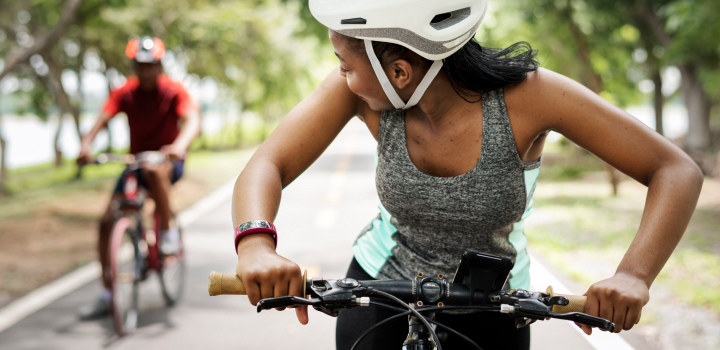 We're entering that tempting time of the year with festive feasts, office parties and holiday relaxing as the year starts to wind down – all well deserved after your healthy, active year with Vitality.
Luckily for all of us, Vitality Active Rewards doesn't go on holiday. Which means your healthy routines are easier to stick to, knowing that your exercise goal ring still needs to be closed every week.
To keep you motivated, we have introduced exciting new reward partners to choose from when you earn your rewards.
Say hello to...
R250 at Cotton On
R100 at Typo
A range of Woolies snacks, sandwiches and wraps to the value of R50
Pick n Pay "On the Run" fruit pots to the value of R30
R100 towards an Uber ride
R250 to spend at Exclusive Books
R250 at Makro
Still have a diamond?
Don't forget that diamonds will soon come to an end and be replaced with an extra play on your gameboard. The last gameboard containing a diamond will be available from 27 November to 3 December 2019, depending on the number of diamonds you have:
If you have one diamond left, your diamond will be removed on 4 December 2019 and will be replaced with a play on 11 December 2019.
If you have two or more diamonds left, you will have until 31 December 2019 at midnight to redeem your diamonds.
If you have two or more diamonds on 01 January 2020 they will be reimbursed with one play per expired diamond.
From January 2020 we will be replacing the high-level instant rewards, that were hidden behind tiles on select gameboards with instant Discovery Miles for everyone.
PLUS get excited for what's still coming in 2020: BoxOffice, Steam and Netflix!
Keep getting active this festive season to get even more rewarded.
Not a Vitality member? Join today and save up to 75% on your monthly gym fees.
Call us on 0860 000 628 or leave your details and we will call you back. You can also log in to activate Vitality yourself.