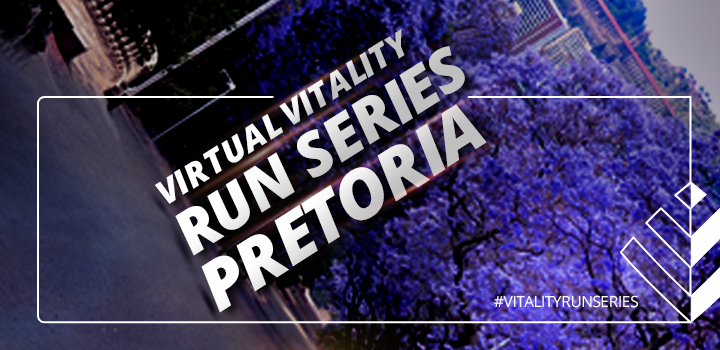 Burst into action like a Jacaranda blossom. Join the last Virtual Vitality Run Series for 2021 virtually and in person in Pretoria! Plus, earn double Vitality points and a unique virtual medal for completing each race.
Breaking news! Until December 2021, we're painting the Jacaranda City orange in the Pretoria Virtual Vitality Run Series - virtually and in person!
You can run from anywhere in the South Africa on the Saturday or Sunday of each event. Choose between a 5 km, 10 km or 21 km distance, and track your run with a Vitality linked fitness device or Strava app to earn points. The entry fee is R90 per person for all events, except the Tom Jenkins 21 km in person challenge which is R130, and all fees go directly to the running clubs.
Of course, Team Vitality members get 50% back on their race entry fees. Plus, they enjoy an exclusive R50 VIP hospitality voucher from Woolworths.
Here's what you can look forward to:
Break the ice at the Irene Farm Race
Nestled between the serene beauty of the Irene dairy farm and the city of Centurion, the Irene Athletics Club puts the fun in every run. Join the virtual Irene Farm Race on Saturday, 30 October, or Sunday, 31 October, from anywhere in South Africa.
Crush your goals in the Tom Jenkins Challenge
Make sure to catch the Tom Jenkins Challenge on Saturday, 20 November or Sunday, 21 November. You can choose to run virtually on both days, or in person on the Saturday! The run will be hosted by the Arcadia Running Club, a dynamic organisation that began building a community of runners in Pretoria's inner city in 1993.
Virtual event
You can join the event virtually on 20 and 21 November from anywhere in South Africa; entry fee is R90 and you can run a 5 km, 10 km or 21 km distance.
In-person event
You can enter the in-person event on Saturday, 20 November, from 06:00 to 09:00. Don't miss this epic chance to join your fellow runners on the road from the Union Buildings in the second race of the Pretoria Vitality Run Series. The entry fee is R90 per person for the 5 km and 10 km run, and R130 a person for the 21 km route. There's only space but 2 000 runners, so enter online today! Not ready to meet up yet? You can join the virtual event on the Saturday or the Sunday from wherever you are.
You need a valid Athletics South Africa (ASA) licence to run, or you can buy a temporary licence when entering online.
Test your limits in the BDS Challenge
The Black Diamonds Athletics Club invites YOU to the virtual BDS Challenge on Saturday, 4 December, or Sunday, 5 December. Founded by Stephen Baloyi, this non-profit organisation hosts regular workout sessions to raise awareness about important causes like gender-based violence and women empowerment.
Run Pretoria from anywhere in South Africa
Complete all three events in the Vitality Run Series for a chance to win a Polar Vantage M2 multisport GPS watch worth R5 499. Plus, Vitality members can earn 600 Vitality points for completing each event in the series.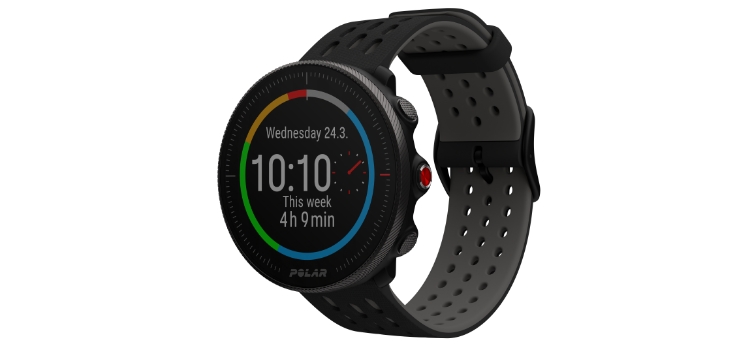 The Polar Vantage M2 multisport GPS watch is a great combination of performance, functionality and athletic attitude. It offers you the guidance and data - across sleep, running, nutrition and more - to help you get stronger. Plus, essential smartwatch features like weather, smart notifications and music control functionality to keep you connected. The Polar Vantage M2 is your all-in-one companion on your way towards a new personal best.
Competition terms and conditions apply.
How to earn Vitality points and get rewarded
To earn your 600 Vitality points, run for at least 5 km and remember to link your fitness device or your Strava app to Vitality. Here's how:
Open your Discovery app and go to Vitality > Devices and apps > Link a device or app to link your Vitality-approved fitness device or Strava app.

This allows us to receive your distance and heart-rate data so we can award your Vitality points.

You can start your run or walk anytime on the Saturday or Sunday of the virtual race, which will end at 23:59 on the Sunday of each event.

You need to start and end your workout within an acceptable time frame to earn points, for example, 5 km in no more than two hours.

Your Vitality points will show in your Discovery app five to seven working days after you've completed each event.

Sync your fitness device after each event to make sure we receive your data.
Stay safe on your run and make sure you follow all COVID-19 regulations for exercise.
Need some help preparing for the Virtual Vitality Run Series? Try out our 5km injury-free guide - created by Coach Lindsey Parry.
Want to be the first to know about running events, latest trends, pro-tips and insights? Join our Team Vitality Running Club on Facebook today - a group for runners, by runners.
Stay active. Stay safe. Stay rewarded.
Event terms and conditions apply.
Polar devices help you get under the skin of your training. Using a combination of expertise in sports, physiology and electronics, coupled with a deep understanding of customer needs, Polar has been leading the way in technological innovations and heart rate monitors globally since 1977.
Join our Team Vitality running community on Strava for free!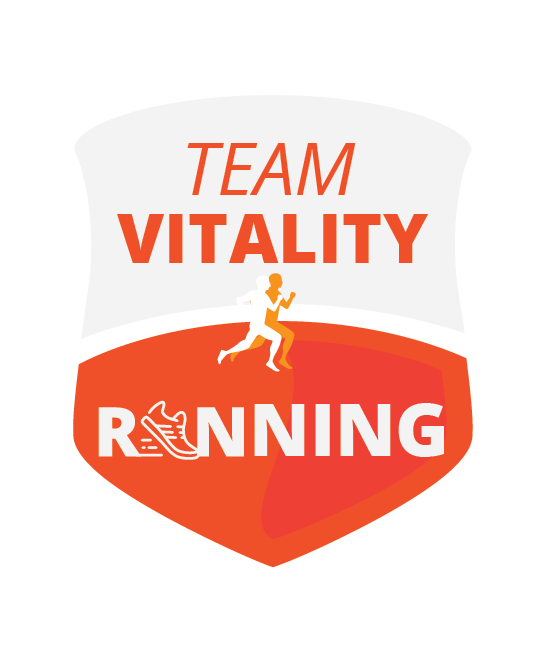 Join Team Vitality in 2022 at half the price!
Great news! You can now get 50% off your 2022 membership fees when you join Team Vitality between 15 November 2021 and 31 January 2022. But hurry, you only have 3 months to take advantage of this special offer.
GET YOUR 50% DISCOUNT