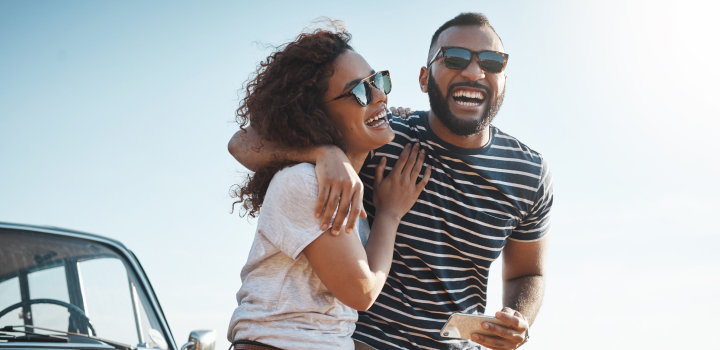 Planning an overseas trip or simply need a weekend away? Book an Emirates flight or a weekend at Sun City and you'll stand a chance of winning big
Fulfil your wanderlust with the Vitality travel benefit
To boost your health and happiness, we want to help you take time out and unwind while exploring new places. You can gain so much by experiencing different destinations and immersing yourself in new cultures. To make travel more accessible and more affordable for our members, we have our Vitality travel benefit.
Discovery Vitality members save between 15% and 35% on over 500 holiday accommodation options, car hire as well as local, regional and international flights.
Travel the world and beyond with Emirates
As a Vitality member, you might be our lucky winner of two economy class return tickets to Dubai when you book and travel with Emirates.
To stand a chance to win, you need to:
Book flights with Emirates between 2 September 2019 and 31 October 2019.
Travel between 1 October 2019 and 30 November 2019.
If you're looking for an adventure to remember, Emirates is introducing flights to Mexico City via Barcelona from 9 December 2019. Book your flights on kulula.com and save up to 35% with the Vitality travel benefit.
Celebrate Sun International's big 4-0 and win
You deserve a weekend away with friends or family. As a Vitality member, save up to 35% when you book at any Sun City hotel on kulula.com. Book and stay from 5 August 2019 to 31 October 2019 and you might be our lucky winner of a two-night stay at the Palace Hotel at Sun City that includes a R1 500 spa voucher, R500 room credit and a hot air balloon experience. Find out more here.
What's in a name? For airlines, a lot.
Please make sure that when you book flight tickets through kulula.com, your name, middle name and surname are spelt correctly – and match your most current identity document or passport. Incorrect names cannot be changed once your flight ticket has been issued. And we want you focused on adventure, not admin.
While you're updating your details for your next trip, British Airways (operated by Comair) has updated their policy on young flyers travelling alone. Click here to view these updates.
Start planning your next holiday, and let Vitality and our travel partners get you there.