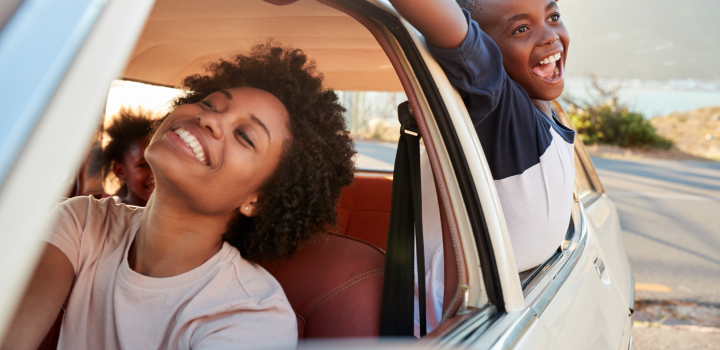 Before you even start to think about 2020, you need to rest, relax and take a well-deserved break. With Vitality, you can save on accommodation through the Vitality Hotel Collection, local car hire, plus local, regional and international flights when you book your December holidays.
What comes before 2020? A well-deserved break
With 2019 grinding to a halt, now is the time to take that holiday you've always dreamed of. Whether you long for sandy beaches, blue skies or a daring adventure.
Make sure you're recharged and ready for 2020 by taking advantage of all the perks of the Vitality travel benefit.
Updates to the international booking fee
Discovery Vitality members save between 15% and 35% on over 500 local accommodation options, car hire, as well as local, regional and international flights. Plus Discovery Vitality members with a qualifying Discovery Bank product save up to 75% on local, regional and international flights. International flight bookings made within six weeks of the departure date, will qualify for a flat 10% saving.
From 1 January 2020 the international flight booking fee will increase from R385 to R420.
Have fun spending your Discovery Miles
Travel just became even more accessible. You'll be able to use your Discovery Miles to pay for flights and accommodation and you'll also be able to convert them to pay for travel with our flight partner programmes such as British Airways Executive Club. As a Vitality Health member with a Discovery Bank credit card or full banking suite, soon, you'll be able to convert your Discovery Miles to Avios and travel more for less. The newly converted rewards will reflect on the partner programme's rewards balance.
Your car hire is sorted with Europcar and Tempest Car Hire
Book your domestic car hire with Europcar or Tempest Car Hire and save up to 35% on the lowest publicly available rates. To get your saving as a Vitality member, book online at kulula.com. Your saving is based on your Vitality status at the time of making your booking.
What's in a name? For airlines, a lot.
Make sure that when you book flight tickets through kulula.com, your name, middle name and surname are spelt correctly – and match your most recent identity document or passport. Incorrect names cannot be changed once your flight ticket has been issued. And we want you focused on adventure, not admin.
Please log into your Discovery profile, scroll down to Contact us and Send a query to Discovery Vitality to update your personal details.
Start planning your next holiday and let Vitality and our travel partners get you there.