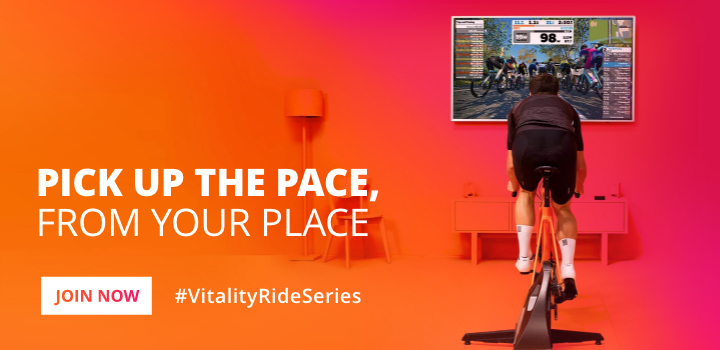 Vitality, the largest global platform for behaviour change is proud to partner with Zwift the multiplayer online cycling and running physical training programme.
Fitness travel is a perk of getting physically active, and one that has been missed in a pandemic world. With technology, however, there are virtual options which tick the right boxes -flatland loops through France or the United Kingdom from anywhere in the world, or mythical lands like the oceanic Watopia and the forests of Yumezi.
Zwift enables users to interact, train and compete in a number of virtual worlds with varied terrains.
Vitality CEO, Dinesh Govender says, "Our partnership with Zwift cements Vitality's approach to health improvement by creating interventions that change people's behaviour for the better. Vitality has committed to helping people become more active and Zwift enables this in a fun, interactive manner, underpinned by the latest technology. We believe the impact will be substantial and far-reaching by connecting our communities."
Vitality members on the Zwift platform can now train at home by combining their outdoor bike with an indoor trainer (which converts their bike into a stationary bike), then amplify the value of the workout by logging the Zwift ride with Vitality. Coming soon, Vitality members will be able to earn fitness points when they link their Zwift account to Vitality.
Vitality and Zwift work together toward behaviour change
Combining behavioural economics, clinical science, and financial incentives, Vitality encourages and rewards members for taking steps to improve their health. The movement towards fitness with Zwift is part of the commitment from Vitality and its global insurance network to help encourage 100 million people to be 20% more physically active by 2025.
Interestingly, in the context of the recent COVID-19 pandemic, Zwift allows Vitality members to train safely at home, riding, running and training with communities. This will now include more than 20 million global Vitality members in more than 30 markets to level up in the virtual worlds of Zwift with a community that motivates them every minute.
"One of the additional benefits of the partnership is that members can participate in the Vitality for UNICEF Ride Series with Zwift and complete a virtual ride event to vaccinate a child against Polio, aligned to Vitality's existing partnership with UNICEF," adds Govender.
The Vitality for UNICEF Ride Series runs from 23 August to 6 September 2021.
Route details

23 - 25 August
26 - 28 August
29 - 31 August
1 - 3 September
4 - 6 September
World: Watopia
Route: Watopia's Waistband
Laps: 1
Distance: 25.5 km
Elevation: 95 m
World: Makuri Islands
Route: Flatland Loop
Laps: 2
Distance: 26 km
Elevation: 198 m
World: London
Route: Greater London Flat
Laps: 2
Distance: 23.2 km
Elevation: 90 m
World: France
Route: R.G.V
Laps: 1
Total Distance: 24.1 km
Elevation: 107 m
World: Watopia
Route: Tick Tock
Laps: 2
Total Distance: 33.6 km
Elevation: 288 m
You could win BIG
Every event you complete is an entry into the global draw to win a brand new Canyon Ultimate CF SL 8 Disc Di2 Road Bike. We'll select the winner at random after the final event in the series. Terms and conditions apply. Entries for the Vitality for UNICEF Ride Series will open on the 20th of August on the Zwift website
Want to give it a try first? Download Zwift and start with a 7-day free trial and ride. If you love it as much as we do, you can subscribe to Zwift for a monthly fee and get rewarded. Once you've linked your Zwift account, you can earn 100 Vitality points a day for a qualifying speed workout, or up to 300 Vitality points for heart rate workouts. Learn more about Vitality fitness points.
Here's how:
Download the Zwift app and create an account.
Download the latest version of the Discovery app.
Log in to the Discovery app and select Vitality Health from the menu.
Scroll down and select Devices and apps.
Select Link a device or app and choose Zwift from the app menu.
Follow the prompts to link your Zwift account to your Vitality membership.
Once linked, you will find Zwift on the Devices and apps section as a linked device.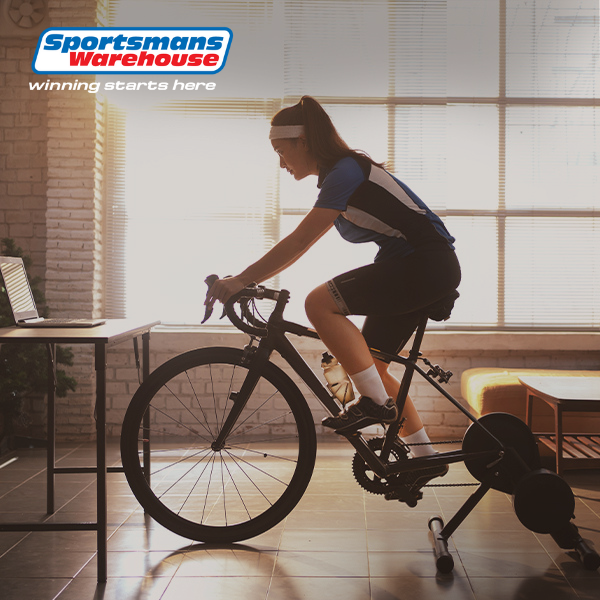 Don't have an indoor trainer? Get up to 25% off with Vitality Active Gear.
Active Vitality members can get an up to 25% upfront discount on indoor trainers at Sportsmans Warehouse.
Sportsmans Warehouse has the widest range of the world's best brands in indoor trainers.
Find out how