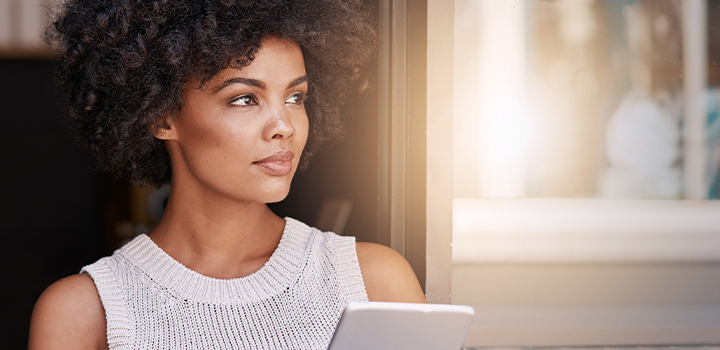 The South African workforce is amongst the most stressed in the world, according to a Bloomberg Business survey which rated our stress levels second, only to Nigeria.
Richard Sutton, a health and performance coach and the author of the bestselling guide, The Stress Code, says the economic burden of stress globally is growing, daily. In the US alone, productivity lost from stress-related illness is around $300 billion a year. This is mainly due to medical issues such as prolonged exposure to the stress hormone cortisol which can result in depression, anxiety, poor concentration, and impaired memory.
Health and performance expert, Richard Sutton says, "In South Africa, 11% of professionals suffer from stress-related health issues. And, the vast majority of our stress comes from work. There is a genetic component to handling stress, but fundamentally, the source of stress is in the work environment."
This affects the population immensely, on a personal level but also reduces productivity in the economy. Sutton adds that in SA, one in 8 individuals with a mental health issue induced by stress, costs an organisation R90 000 per year.
According to Dr Jeffrey Pfeffer, employers might be the problem. In his book Dying for a Paycheck, the Thomas D. Dee II Professor of Organisational Behaviour at the Stanford Graduate School of Business (GSB) argues that workplace environments are destroying employees. On a micro level, poor workplace environments are "hurting engagement, increasing turnover, and destroying physical and emotional health". On a macro scale, the workplace may be responsible for the high costs of healthcare and could lead to preventable deaths every year.
In his book, Pfeffer takes a look at a number of modern workplace factors that are harming employees, including:
Working more than 40 hours on a weekly basis
Having irregular work shifts
High job demands
Not having health insurance
Low levels of social support at work
The factors are indeed complex, but Pfeffer says employers who don't attempt to address their contribution to their employees' poor health are missing the mark. Health and wellness plans that offer programs such as counselling and discounted gym memberships, among others, are merely bandages on a self-inflicted wound.
The employers' role in reducing the burden
Arianna Huffington, the founder of award-winning online publication, The Huffington Post, is now an advocate for reducing stress, creating a strong work-life balance and switching off from technology. She believes the stress and burnout epidemic that is straining healthcare systems, is also forcing businesses to redefine how they think about employee well-being, and driving innovation to help people manage their own health.
"The evidence of the epidemic is all around us: About 90% of healthcare costs are related to preventable chronic diseases and mental health conditions and our life expectancy has fallen three years in a row," she wrote in Fortune magazine.
Huffington believes this status quo will not last, because employers are becoming more engaged in how their employees are coping with stress. "More and more businesses are realising that what is missing in the narrow and flawed definition of success is people and the very experiences that shape their lives - both at work and at home."
Companies, Huffington wrote, are helping people make small changes that will improve healthcare systems but "empower individuals to build lasting, life-changing habits".
"Since I founded Thrive Global in 2016 to end the epidemic of stress and burnout, it's become ever more apparent that this epidemic is directly connected to a global mental well-being crisis. For more and more people, living a life of well-being, purpose, and meaningful connections is harder than ever before," Huffington wrote.
This, she adds, is the key to people being able to "lead healthier, more productive lives, and create a better world".
Read more of this type of content here.
Discovery for Business
Employers benefit significantly from a healthier workforce. Find out more about our comprehensive Employee Benefits for businesses.