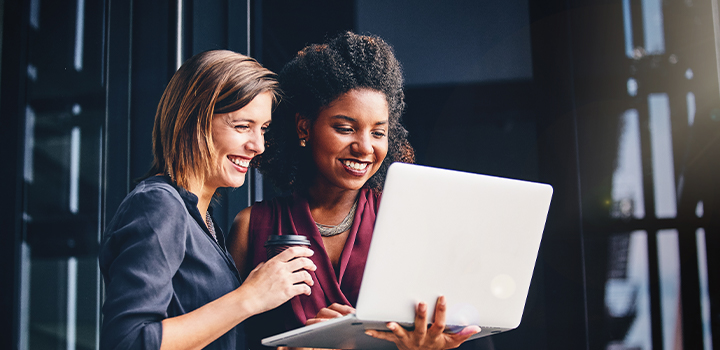 Studies have revealed that half of the South African workforce is unhealthy. This means that 50% of employees have five or more risk factors outside the healthy range, which has led to skyrocketing incidences of lifestyle diseases.
Companies are looking for solutions to curb the loss of employee productivity
We only have to scroll through social media on an average day to find posts about employee health, long working hours, and even the happiest and unhappiest workforces in the world. Is it fact or simply sentiment that much of the global workforce is unhealthy and unhappy?
Global trends in workplace health and wellness
Discovery Health data trends show that it is a fact that employees are increasingly unhealthy and unhappy. In the most recent Discovery Healthy Company Index survey, conducted by Discovery Vitality in partnership with the University of the Witwatersrand and University of Cape Town, the picture looks dismal, yet solvable.

But this is not unique to South Africa. The study showed that the global economic loss in productivity caused by deaths linked to non-communicable diseases is estimated at $63 trillion for the period from 2010 to 2030.
In South Africa, work absenteeism costs our economy R16 billion a year; much of it also related to the prevalence of non-communicable diseases. The study notes that the average employee takes eight days of sick leave annually, costing the employer R10 000 a year.
However, further studies show that measures like wellness programmes and interventions can help curb these trends.
Let's look at solutions
Nonkululeko Pitje, head of Healthy Company at Discovery, says that reducing risk for the future requires a move towards the fourth bottom line. After the financial, social, environmental wellbeing of a company, it looks at health. The fourth bottom line addresses productivity, smoking prevalence and incidence of non-communicable diseases, and also looks at employees as human capital.
Employee wellness programmes are part of the solution. Thankfully, the global workforce is leaning towards a wellness-oriented mindset. "For millennials, wellness is a daily, active pursuit. They're exercising more, eating smarter and smoking less than previous generations. They're using apps to track training data and online information to find the healthiest foods," she says.
In addition, people are choosy about who they work for, even in a tough economic climate. How a company treats its employees matters just as much as how good their core product or service is. "The World Economic Forum's Global Shapers Annual Survey 2017 also found that over 40% of young people identify sense of purpose or impact on society as one of the most important criteria when considering a career opportunity," Pitje says.
She also mentions that Discovery Health data shows that, as employees evolve and the risks affecting them change, companies must exhibit mutual benefit for the organisation, for society and for its employees.
Behavioural change toward good health isn't just about the individual, although employees do see the immediate benefit, with as much as a 50% increase in productivity.
Research on the share-price performance of recipients of the American College of Occupational Medicine's Corporate Health Achievement Award (companies recognised for their exemplary efforts in creating a healthy workplace) were tracked and compared to the performance of the S&P 500 Index. The S&P 500 is an American stock market index that is based on the market capitalisations of 500 large companies. "It showed that workforce health is an asset, and human capital is core to sustained competitive advantage," Pitje says. "Healthier employees deliver better service to clients and are more productive. Also, healthier companies outperform the market by more than 50%."
What behavioural change means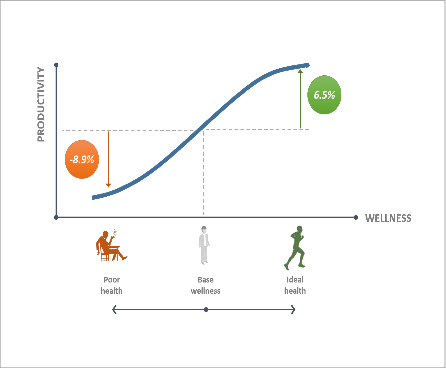 Fig 1: The link between wellness and productivity is remarkable.
Research based on a survey of Britain's healthiest companies shows that healthier people (those with a better Vitality Age result) perform better on a range of important outcomes, from stress management to sleep and productivity.
This means that a company that addresses the main causes of non-communicable diseases (lack of physical activity, poor nutrition and smoking) can boost their bottom line just by making employees healthy. Their results also showed that healthier employees were ultimately happier compared to those who were not in good health.
[1](Sources: World Economic Forum; Harvard Business Review)
[2]Fabius et al (2013) The Link Between Workforce Health of the Bottom Line: Tracking Market Performance of Companies that nurture a "Culture of Health". Journal of Occupational and Environmental Medicine 2013; 55:993-1000
Discovery for Business
Employers benefit significantly from a healthier workforce. Find out more about our comprehensive Employee Benefits for businesses.