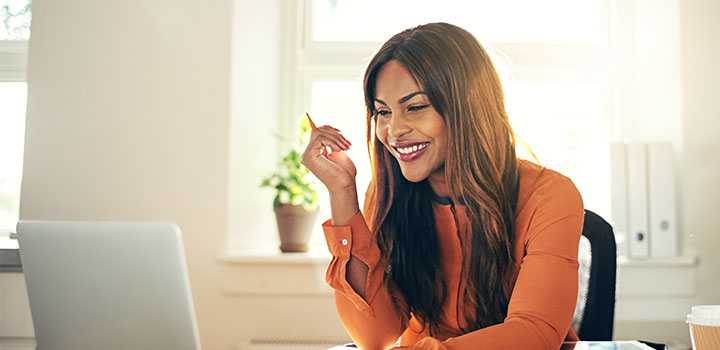 Employees will get sick, it is a fact of life and work. However, the stress of illness can impact entrepreneurs and business owners too.
Being an entrepreneur or business owner often means that the responsibility of keeping your business going at all times is key. The cost implications of ill health that you or any of your key employees may experience can harm your business.
"Entrepreneurs and business owners are particularly prone to fluctuations in their revenue – which makes protecting their health not only critical to business continuity but also promotes sustainable business growth," says Onalenna Disipi, a certified financial planner.
Why you should foster a culture of wellness at work
According to a 2017 study by Humana and the Economist Intelligence Unit (EIU), the key to increasing employee engagement, health and happiness lies in employers who establish a workplace culture of wellness. The study found that:
67% of employees said participation in wellness programmes increased their engagement in their employer's mission and goals.
91% of employees participating in wellness programmes improved their fitness while 89% said participation improved their overall happiness and wellbeing.
44% of employers said stress management programmes would be the single most effective way of establishing a culture of wellness.
While unexpected illness or an accident can happen to anyone at any time, there are a few lifestyle factors within your control that significantly affect wellness and productivity in the workplace. To a large degree, these modifiable behaviours can lower your risk of chronic lifestyle diseases and improve general health and cognitive functioning.
4 lifestyle factors that impact employee wellbeing
Good nutrition – Overwhelming evidence shows that a healthy diet (such as lots of whole plant foods) can manage and prevent chronic conditions like hypertension and diabetes, help you lose weight and improve mental development.
Regular physical activity – Getting physically active and fit lowers the risk of lifestyle diseases, mortality and stress. Learn how here.
Sufficient, good quality sleep – Too little quality sleep affects your ability to make good decisions. It's also been found that people sleep significantly better and feel more alert during the day if they get at least 150 minutes of exercise a week.
Emotional resilience, mental health and stress management – The same Humana/EIU Unit study found that employees in wellness programmes are less likely to experience health issues caused by work-related stress, and less likely to find professional obligations interfering with their ability to make healthy choices regarding nutrition and exercise.
Invest in tools and products that improve wellbeing
Disipi suggests, "Investing in tools that improve employee wellbeing – be it ergonomic standing workstations, wearable devices, time off for relaxing or counselling, or discounts for healthier lunchboxes – are well worth the impact on your revenue. Business owners and entrepreneurs can also look into insurance products that protect their income and business continuity in case of illness or accident."
The bottom line is that by practicing and encouraging healthy behaviours in the workplace, you'll be fostering better productivity and performance – and in so doing, giving your business the competitive edge to improve its bottom line.
Discovery for Business
Employers benefit significantly from a healthier workforce. Find out more about our comprehensive Employee Benefits for businesses.