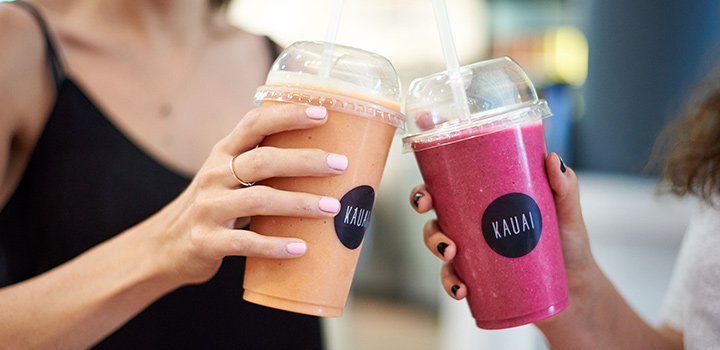 Earning rewards during the Vitality Open offers a range of choice between exciting new reward partners and the opportunity to claim higher-value rewards. Here's a guide.
Amelia Earhart, a pioneer and the first female aviator to fly solo across the Atlantic Ocean, once said, "The most difficult thing is the decision to act, the rest is merely tenacity. You can act to change and control your life; and the procedure, the process is its own reward."
This is true in many ways, especially when it comes to your health. But with Vitality, not only can you enjoy the long-term, multi-faceted benefits of increased physical activity and better driving – you can also earn tangible treats from our range of exciting rewards partners!
Once you've downloaded your Discovery app and joined the Vitality Open, you need to get active and drive well to get rewarded. Follow these easy steps to learn how:
Step 1: Achieve your goals to earn gameboard plays
Complete three fitness days in a week to achieve your fitness goal. You can complete your fitness days by: tracking 10 000+ steps in a day, completing a workout at Virgin Active or Planet Fitness or completing a myrun or parkrun.
To achieve your drive goal, you need to drive 100 consecutive kilometres event-free. That means no harsh accelerating, braking or cornering, no speeding and no cellphone use while on the road.
For each goal you achieve, you earn a play on the Vitality Open gameboard. Once you've achieved your goal, the fun really begins, because every Wednesday is #RewardsWednesday at Vitality!
Step 2: Use your play to flip a tile and reveal Vitality reward points
On Wednesday, plays are awarded and you get the chance to use a play by flipping a tile on the gameboard. Your tile will reveal one of three things: 1. Vitality reward points, 2. A diamond or 3. An instant prize like international flights, fitness devices and cash.
You then have two options – spend your Vitality reward points or diamonds, or save them up to use later. Simply tap on the 'plays, Vitality reward points and rewards' card in the Discovery app to choose an option.
Step 3: Redeem a reward that best suits you
Looking for instant gratification? Then spend your Vitality reward points by redeeming rewards like coffees, smoothies and charity donations. Else, save up your points to use them at a later stage on higher-value rewards, like home and kitchenware, gadgets or dream holidays.
Once you have chosen your reward from the menu, follow the on-screen prompts for instructions on how to redeem your reward in-store or online. Remember, for each diamond you reveal, you also get an entry into our prizes for life draw, where you can win rewards like movies, flights, fuel, gym, Uber, Nando's, running shoes, HealthyFood or iPhones – for a lifetime!
Explore the app to learn more about the Vitality Open. Remember, your points and diamonds expire 12 weeks after you reveal them, so get started today to make the most of this exciting time.

What does event-free driving look like?
South African roads are among the most dangerous in the world, with a road death toll of 22.5 per 100 000 people. The Vitality Open wants to help change that. Here's how you can get on board – and get rewarded for driving safely.