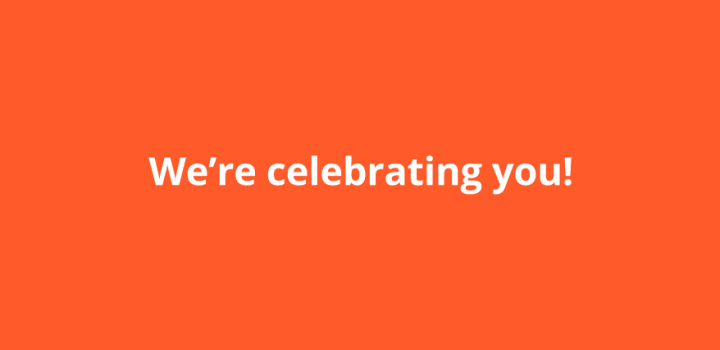 With over 15 million goals achieved since the launch of Vitality Active Rewards, the in-app wellness programme has reached another major milestone: 500 000 members. Are you one of them?
Over 15 million goals achieved since the launch of Vitality Active Rewards.
Over 72 million fitness days achieved in 2018.
100 million Vitality reward points earned.
Over R8 million donated through to MoveToGive.
And now ... 500 0000 members.
Thanks to you.
Vitality Active Rewards is just over three years old and we are proud to announce that as of June 2019, there are now 500 000 Vitality members getting active and driving well through the Vitality Active Rewards (VAR) programme.
If you're an experienced goal achiever, congratulations.
If you're new to the VAR programme, welcome.
Helping you reach your personal health goals and live healthier is extremely important to us and we value that you've chosen to partner with Vitality on this journey.
Join in on a healthier lifestyle
As a Vitality member, you have access to Vitality Active Rewards, activated through the Discovery app, where you get rewarded for living a healthy lifestyle. Every time you track your steps or do a workout using a fitness device, tag into a gym, take part in a race event or complete a parkrun or myrun, you earn fitness points towards your Vitality Active Rewards weekly goal. Personalised to you, this goal keeps you moving, and helps you get more active, more often. When it comes to your driving, your VAR goal motivates you to drive 100 km event-free without engaging in dangerous driving habits like speeding, using your phone, harsh acceleration and heavy cornering. When you achieve your goals you get rewarded with Vitality reward points to spend on exciting rewards of your choice.
As an added bonus to getting healthier and driving better, you've also helped contribute significantly to social good in South Africa. By spending your reward points on charity donations with Vitality MoveToGive, you've made a difference in the lives of those who need it the most. Over R8 million has been donated to charities and relief organisations across the country as a result.
A message of thanks from Discovery Vitality CEO, Dinesh Govender
"When we launched Vitality Active Rewards in 2015, we could only have hoped for such an amazing response from our Vitality members. Three years in, not only are Vitality members earning great rewards, they're getting more active and driving better, with Vitality Active Rewards members being five times more active than the norm. Thank you for being part of these healthier exercise and driving moments."
What's next for Vitality Active Rewards?
We like to keep things new and exciting. So, coming soon, you'll have access to a Vitality Active Rewards money goal where you can earn even more rewards when you bank well by spending responsibly on your Discovery Bank Card and improve your financial wellbeing. Watch this space.
Keep moving toward a healthier you. Follow us on Facebook or Twitter and share how Vitality Active Rewards has benefited you, your friends or your family.
Enjoy getting active in a variety of ways with Vitality
Did you know that people of all ages and fitness levels can walk, run, cycle, swim, golf or race their way to health and wellness? Vitality offers you so many ways to get fit. Join a health club, link a fitness device to track your activity, take part in race events and join Team Vitality, our running and cycling club.
Like to hit the gym? Save up to 75% on your monthly gym fees and boost your savings up to a 100% with Vitality Active Rewards Gym Booster, or head outdoors and earn points for walks and runs.