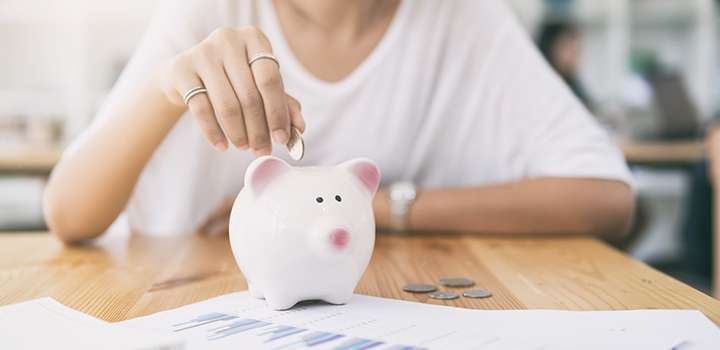 The car insurance industry has seen its fair share of change in recent months. With more enterprises shifting their focus to digitised solutions for the benefit of themselves and consumers alike, this is a sector that has needed to become more adaptable.
Why? The changing needs of consumers, for one thing. Consumers want more value for their money; they love convenience, as well as wish to have some sense of control over how their insurance plans can best benefit them. Innovative tech solutions are precisely where this can be achieved, and maintained.
Discovery Insure Chief Executive Officer, Anton Ossip agrees, "Technological advancements are crucial to our business. It doesn't just allow us to create enhanced product solutions, it gives us key insight into how we can go about developing what our customers want in innovative ways."
"Our Shared-value Insurance model allows for this kind of flexibility, and that's why, even in times of drastic change, which can be challenging, we can find opportunity to add real value where it is most relevant to our customers," he adds.
Finding opportunity in times of change
Lockdown measures put in place due to the ongoing COVID-19 health crisis are one such unforeseen challenge – and it's a dynamic one in itself – evolving at different levels of lockdown. At the outset, all of a sudden, people became instantly housebound.
"We were almost at a standstill during the first week or two of level 5 lockdown," Ossip recalls. "For us, quieter roads present an instant challenge, which like lockdown levels themselves, would change over time. It meant that we had to 'shift gears', so to speak, and see how we were going to be able to still give our clients value for their insurance cover when, through no fault of their own, they could not earn rewards as they've previously been able to."
"We could work this out because our business model, combined with the cutting-edge technological tools that we already have in place, allow for adjustments to be made. Our entire product offering is based on this so that we can always ensure that we're able to provide enhancements that suit the evolving needs of our clients, and can keep up with the pace of the times," he adds further.
Introducing Dynamic Distance Cash Back
"We used our telematics technology to assess the insights we could gain from our driver data pool," explains Ossip. "Something we can measure is actual mileage driven over a period of time and this technology enables us to do this."
"Our clients were certainly driving less than normal during the initial stages of lockdown. This is picking up again as businesses re-open," Ossip explains.
"Normally, the ability to drive at any time or frequency is the mechanism through which we encourage clients to earn rewards. Positive driving behaviour is a cornerstone of our offering – and through our Vitality Drive programme, we offer motivational mechanisms. Drive well and we'll reward you."
Ossip goes on to add, "Driving less actually reveals a good thing – and that is a lower road accident risk. If people drive less, their risk of being involved in a road accident reduces. If our client's risk is lower, so too is our loss ratio. So, we asked ourselves – 'Could lower road accident risk serve our clients as a reward?'"
"Lockdown is likely to continue for some time yet in some way, shape or form. Using the distance actually driven, taking into account a lower road accident risk, we've adjusted our rewards programme to benefit our clients during this period – however long it may be," he says. "This adjustment is what we've used to create a new benefit called the Dynamic Distance cash back."
"So, because the driving needs of our clients have had to change in recent months, for those who drive between 0km and 249km each month and who are at lower risk, a motor premium cash back of 25% can be earned. For others whose needs require them to drive between 250km and 499km in a month can now earn 15% cash back."
Cash in on comprehensive cover rewards
We understand that many of our clients still need to drive their normal mileage and therefore, these clients can still earn their up to 50% monthly fuel cash back, our great reward our clients love.
"So the Vitality Drive fuel cash back reward for good driving behaviour still applies, along with the newly introduced Dynamic Distance Cash Back, which is a guaranteed payable benefit that will apply during the lockdown period," he adds.
All Discovery Insure clients with Vitality Drive active on their vehicle insurance plans will qualify for this new reward benefit. This telematics device must be in good working order for the mileage to be sufficiently recorded.
Cash back payments will be made at the same time as any earned fuel cash back at the beginning of each month for the one prior. "So, cash back rewards are payable in the same way," says Ossip. "Earn your rewards in July, for instance, and receive your motor premium and fuel cash back rewards at the beginning of August."
For all clients who have not yet have an installed a Vitality Drive Sensor or who may be new customers, may go and install the sensor at a Tiger Wheel and Tyre as permitted 1 June 2020, these are permitted to be installed at any Tiger Wheel & Tyre outlet.
"The Dynamic Distance cash back benefit ensures that our clients can still be rewarded for good driving behaviour – whether they drive a little or a lot less than they did previously. Their premiums now reflect the reduced risk of this on our country's roads," says Ossip. "That in itself is a very good thing too."
So with reduced risk on our country's roads and more money in your pocket, how will you make the most of saving's month?
Your phone can now talk to us if you can't
With Discovery Insure's panic button, your phone can talk to us if you find yourself in danger and need help fast. Press your Android smartphone's power button at least five times in quick succession to alert us if you find yourself in an emergency situation. We'll be able to track exactly where your vehicle is and send a response team to help.
Discovery Insure's Impact Alert sends help when you need it most
Wish you had the technology to call for help when you most need it? Discovery Insure's Impact Alert feature can detect when you've been in an accident. If we can't get hold of you immediately, we'll send emergency assistance to your location, while our Vehicle panic button can be used to alert emergency services when you're in your car and need help.