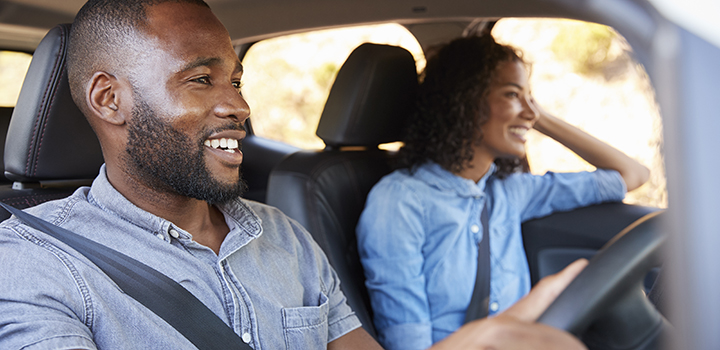 Research shows that drivers suffer from tunnel vision when they're under great stress. Unnecessary cases will occur because stressed drivers will identify hazards in the road less frequently and be more impulsive in changing lanes without checking whether other vehicles are too close to theirs.
Anyone can become a safety-first, right-minded driver if they follow these few tips:
Be courteous to other drivers. When another vehicle wants to pass, slow down and let them pass. Your kindness towards other road users will reward you with a calmer, less stressful road experience.
Breathe deeply. Driving can be stressful, especially in heavy traffic. To reduce the negative impact stress has on you and your driving, we recommend taking a deep breath, counting to five and then exhaling. You will be calmer and better able to handle a stressful traffic environment.
Choose to drive defensively. Getting from point A to B does not need to mean you against the world. By making the decision to be alert to others' aggressive driving behaviour, you can react to their irrational driving decisions in a calm and collected manner. Give more room between your car and other vehicles so you have time to react to the unexpected.
Make sure you are calm before you drive. Sometimes we might be upset or angry before we get into our vehicle. It is best to take the time to calm yourself down before driving off because this state of mind significantly reduces your ability to react quickly to road hazards.
Create an enjoyable journey. Sometimes it's the small things that are within your control that will make your journey more pleasurable. Keep your car clean and cluster free. Listen to your favourite songs to keep upbeat during the traffic.
Prevention is better than cure
Keeping these five points in mind will help you calm yourself down while you drive, but it's even better if you can take pre-emptive steps to lower your overall stress levels. Try getting more sleep, exercising, practicing relaxation techniques, yoga and meditation, staying hydrated, connecting more with your friends and family, taking up a craft or hobby, or volunteering in your community.
Get a Quote
Only Discovery Insure incentivises good driving behaviour. Aside from being able to earn up to 50% of your fuel spend back every month, you can also save up to 25% off your Uber rides and get access to world-class safety features.
So, make sure you get rewarded for keeping your cool on the road - get an obligation-free quote today.
Taking safe driving to the highway
Driving on the highway can be risky business if you're not on the lookout. Make sure you know the ins and outs of staying safe on these busy roads with our handy tips.